Delhivery

API Integration and Tracking

ClickPost Multi-carrier integration platform lets you integrate with 150+ carriers including Delhivery using a single API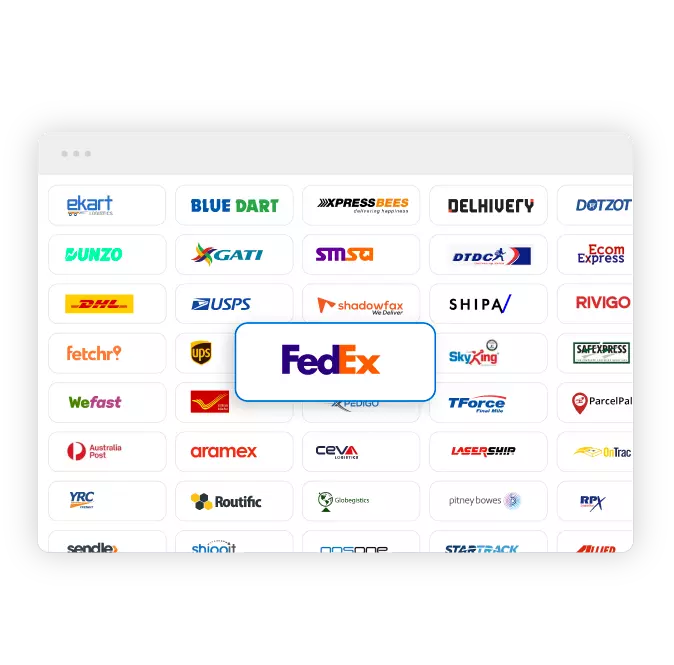 Shipping services
Same-day Express delivery

Next-day Express delivery

High-Value Item shipping
Special services
Consignee Address Verification

Payment on delivery

Exchange logistics
Technology services
Tracking Services

Fraud Detection

Returns Management
About

Delhivery
Delhi is an Indian-origin logistics startup company headquartered in Delhi. It was established in 2011 as a hyperlocal delivery solution for offline stores in the National Capital Region. It later expanded its operations into supply chain management and eventually transitioned from a hyperlocal delivery company to a full-fledged logistics company. Delhivery aims to connect small businesses and enterprises with customers all across the country via world-class infrastructure and technology. Delhivery has fulfilled more than 1 billion orders as of 2021 and reached more than 420 million households all over India. On average, it delivers 1.8 million packages every day.
It handles logistics through 20 sorting centers which are automated, more than 71 fulfillment centers, and over 65 hubs. In order to manage its delivery operations, Delhivery maintains over 2200 delivery centers along with 5000+ partner centers and more than 39200 team members that deliver products for businesses round the clock. Delhi serves more than 2,800 cities in India for over 760,000 sellers across the country. Delhivery offers dedicated solutions for eCommerce businesses in the country and helps fulfill their orders through various warehouses, centers and more than 16,000 delivery vehicles.
Delhivery's solutions include its express service which provides rapid parcel transportation with end-to-end logistics operation included. Delhivery Express can be used to pick up orders, manage middle mile logistics as well as last mile deliveries. It allows businesses to make on-demand, same-day, and next-day deliveries. Delhivery also provides fulfillment services that help businesses with omnichannel order fulfillment, B2B fulfillment, reverse logistics and more.
For businesses that require freight services, Delhivery provides partial and full truckload freight services along with procurement solutions and GST management. It has also established strategic partnerships with international logistics companies to facilitate cross-border logistics for companies in India. Delhivery helps Indian businesses send their products to foreign countries using sea or air routes through a network of international fulfillment centers and shipping networks. It also facilitates cross-border returns management.
Another solution offered by Delhivery is its E2E services which is an end-to-end supply chain management solution for large-scale businesses to help them manage distribution, inventory, vendors, D2R, visibility and more. Delhivery is regarded as a revolutionary in the logistics industry of India. Starting from particularly small-scale operations with a stint at hyperlocal deliveries, the company has come a long way to become one of the biggest logistics companies in India. Through the use of proper infrastructure, networking, partnership, technology and engineering, and top-quality customer service & experience it has garnered more than 15,000 satisfied customers.
Delhivery relies heavily on technology and leverages its capabilities to ensure that the logistics process is completed without any hindrances. It offers several integrations to allow businesses to leverage its features to ensure that their customer is getting the best delivery experience. ClickPost, one of the leading logistic intelligence solutions providers has courier services API integration with Delhivery and allows the eCommerce companies to go live with Delhivery in just 1 or 2 days.
FAQs about

Delhivery
1) How does Delhivery take to deliver?
Typically, delhivery delivers an order between 48-96 hours. If you want to deliver your parcels earlier or within a specified time, you can always choose their time-specific services. This includes Next-day or same-day express deliveries.
2) What if Delhivery has marked my shipment as lost?
If the shipment has been marked lost and the loss has occurred due to an issue from the Delhivery side, you should immediately contact the carrier's support and highlight the issue. The support team will verify the incident and issue a remittance in order to compensate you for your losses.
3) Can I use Delhivery to manage the deliveries for my ecommerce store?
Delhivery can be an excellent logistics partner for your ecommerce store. The carrier offers specialized services for ecommerce customers, which enable a smoother experience. You can even create a business account with the carrier to allow for easier shipping and delivery management.
| | |
| --- | --- |
| API | Description |
| Manifestation and shipping label generation API: | Create and manifest a shipping label with the carrier to enable hassle-free shipping |
| Track Shipment API: | Track your Delhivery Shipment to enable better order management |
| Cancellation API | Initiate a cancellation request |
| EDD API: | Estimate the delivery date to improve conversion rates |
| NDR Action update: | Improve RTO percentage by handling NDR actions |
| Return Web-hooks: | Initiate a pickup request to improve a return request |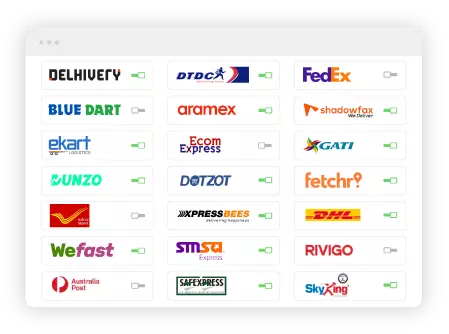 Step 1 - Select The Courier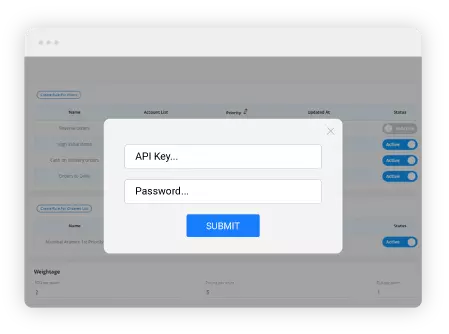 Step 2 - Enter API Key