Dotzot Shipping

API
Integration and Tracking
ClickPost Multi-carrier integration platform lets you integrate with 150+ carriers including Dotzot Shipping using a single API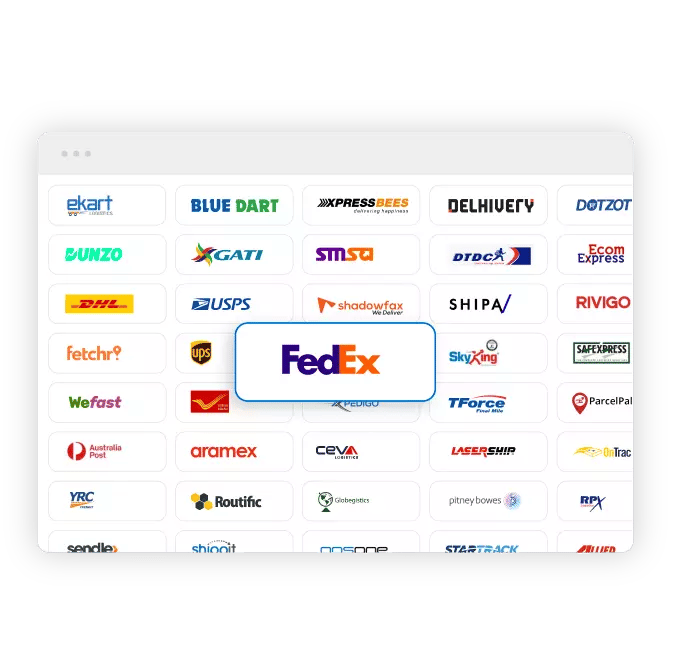 Shipping services
Magento plugin for fast deliveries

Max delivery time of 2-3 days

Next day delivery offered as well
Special services
Use CSV files to track bulk orders

Express delivery for upto 32 kgs

Economic delivery for upto 68 kgs
Technology services
Direct Web interface integration

Generate parcel tracking links

Reverse logistics services
About

Dotzot Shipping
DotZot is an offshoot of the DTDC Group that works dedicatedly to bring logistics innovation to the ecommerce industry. It was established in 2012 with the single aim to provide pan-India order fulfillment for ecommerce businesses and online retailers. The company which started small with only 7500 serviceable pin codes at the time of inception, now caters to 2300+ cities across India and over 10000 pin codes. It has 142 regional offices, 19 transport hubs and 2 fulfillment centers across India. DotZot commands a massive workforce of 8400+ people and partners with over 10000 courier delivery providers. Since 2016, DotZot has also begun Store Pickup and Return services with 1000 local stores in 10 major cities. Thus becoming India's first ecommerce solution provider to do so on a pan-India scale.
It is also one of the rarer courier delivery providers to offer COD or Cash on Delivery services to over 7500 pin codes throughout India. All information on DotZot can be found on their official website - www.dotzot.in. Shipping with DotZot is fairly straightforward and comes with attractive advantages for both the ecommerce retailer as well individual shippers. With DotZot you get 3 types of shipping services - Premium, Express and Economy. Premium shipping guarantees next day delivery (NDD) to all metros and 2-3 days for other cities. Parcels can be delivered from Monday through Saturday, with the exception of Sunday, which can also be requested at an added price. Premium shipping is only applicable for prepaid shipments and the maximum weight per shipment is 10 kgs.
Express shipping is the second best option after Premium. This option can get orders delivered to 9900 pin codes across 2300 districts. Time of delivery may vary and 3 attempts for order fulfillment is made without any extra charge. The weight limit on Express shipping is 32 kgs. And lastly, Economy shipping. Economy is the best option for orders that are not time-sensitive. Economy shipping, naturally, is the cheapest of all the shipping services. Economy offers delivery to the same serviceable locations as Express shipping does. The plus side with Economy is that retailers can ship products weighing upto 68 kgs. There is no specified timeframe for when orders are delivered with Economy, but generally, it is somewhere between 5-8 days.
DotZot enables customers and ecommerce businesses to track the orders at all times through their own website. You only need to enter your Airway Bill number to get the exact location of your order. DotZot also offers 3 value-added services - Returns Management, Cash on Delivery and Store Pickup or Return. In the store pickup or return option, customers select their nearest local store at checkout time. When the package arrives at the store, a PIN or OTP is sent to the customer's mobile number or email which they use to get the package. In a similar way, customers who wish to return a package can choose their nearest store and drop the parcel at the store. DotZot provides some tailormade solutions for the online entrepreneur. DotZot can automatically upload all your inventory onto the Magento ecommerce platform with the help of their Magento Upload Tool.
DotZot can also help you import all your CSV files onto a single platform for easy management of inventory and orders. DotZot operates 52 warehousing spaces across India that can store huge quantities of products. Proper management of warehouses is essential for timely deliveries. Therefore, DotZot uses technologically advanced Warehouse Management Systems for systematic and efficient working of shipping operations. DotZot was started to bring the power of ecommerce to every household in India and penetrate even the remotest of villages. With its ever-expanding network of serviceable locations and delivery partners, DotZot has managed to bring a big part of that dream to fruition and continues to work towards making that dream a reality. If you are an ecommerce business looking to expand to the deepest corners of the country, DotZot is the way forward. With ClickPost's courier API integration with DotZot, you can go live with DotZot in just 1 day!
FAQs about DotZot
1) Is DotZot and DTDC the same?
Though DotZot and DTDC are not the same, they are very closely related. DotZot is a courier service initiative launched by DTDC, a large globally operational logistics conglomerate. DotZot provides specialized ecommerce solutions.
2) How can orders with DotZot be tracked?
Any order being shipped by DotZot can be tracked using the unique waybill number provided at the time of order creation. You can either input these tracking details into the desired place on DotZot's platform or using a shipping software to automate tracking updates.
| | |
| --- | --- |
| API | Description |
| Manifestation and shipping label generation API: | Create orders with DotZot using a single API to generate waybills and shipping labels as well as automate pickup requests |
| Track Shipment API: | Assigned AWB numbers are to be used for receiving real-time delivery status tracking updates |
| Cancellation API | Canceled shipments are immediately notified to carriers like DotZot to ensure fast returns |
| EDD API: | Display the date of arrivals to customers with the EDD (estimated delivery date) API Integration |
| NDR Action update: | Every action taken after an NDR has been reported is updated directly to DotZot |
| Return Web-hooks: | Real-time tracking updates for returns to ensure safe delivery at the origin warehouse |
VIEW API DOCUMENTATION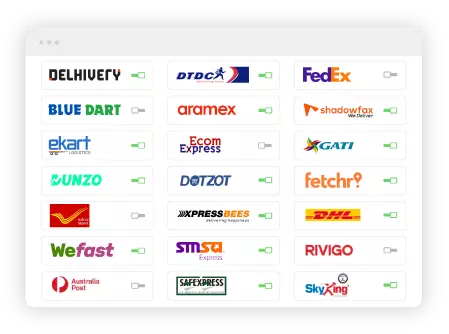 Step 1 - Select The Courier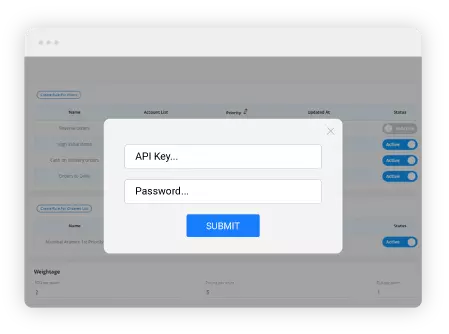 Step 2 - Enter API Key