Esnad Express API Integration and Tracking
ClickPost Multi-carrier integration platform lets you integrate with 150+ carriers including Esnad Express using a single API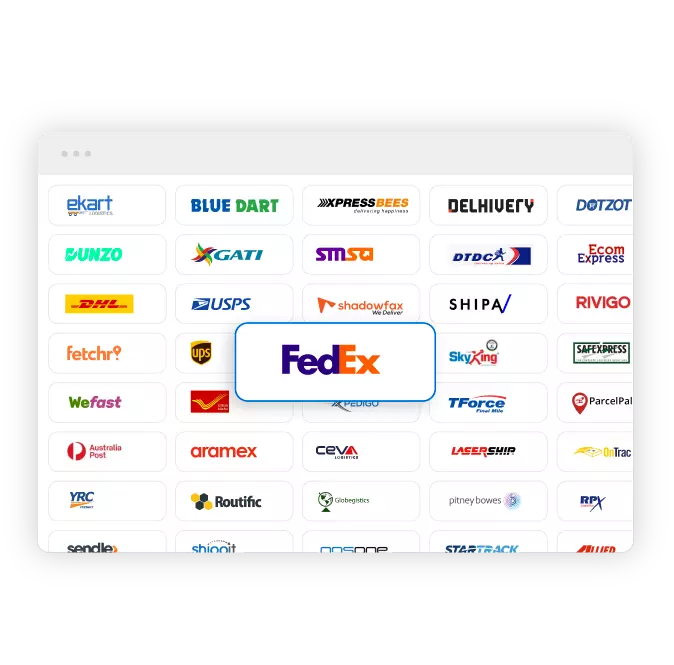 Shipping services
Next-day Delivery

International Express
Special services
PUDO Mode of Delivery

Warehousing and Fulfillment
Technology services
Real-time Online tracking

Reporting Dashboards
About

Esnad Express
Esnad Express is an end-to-end logistics and supply chain solutions provider based out of Riyadh, the capital city of the Kingdom of Saudi Arabia (KSA). The company was founded in 2006. Currently, Esnad Express is one of the most technologically advanced logistics majors in the Kingdom with a presence in over 80% of the country and has an established courier delivery service across the entire Middle East. While most of the company's focus remains on the constituent countries of the Gulf Cooperation Council (GCC), Esnad Express has aspirations to become one of the most competitive players on the international platform. Esnad Express specialises in E-commerce logistics which has witnessed an unprecedented boom in the region thanks to increased Internet penetration.
Starting 2012, it has ventured into several separate spheres including Cross-Border Shipping Management, full-fledged warehousing services, Reverse Logistics, Customs Clearance services and COD services. Esnad Express has disrupted the existing logistics ecosystem in the KSA and across the region by introducing several affordable services spanning the logistics sector. Affordability and ease of use remain at the core of its businesses. Esnad Express guarantees single-day deliveries of goods across Riyadh and 2-day deliveries across more than 25 major cities in the Kingdom. A significant challenge to all existing logistics and courier delivery companies across the KSA is the lack of a formal street address system. This seemingly trivial issue adds a whole new set of challenges to completing both forward and reverse deliveries as identifying a specific address is much more difficult than it is in other countries.
To counter this stumbling block, Esnad Express relies solely on mobile phone GPS-based tracking and deliveries. While this same technique is also used by competitors, Esnad Express taps into its partnerships with a large number of smaller companies which specialise in ensuring that last-mile deliveries do not get stuck in supply chain bottlenecks. The company's website provides a set of tools which allow both individual and enterprise clients to track their shipments in real-time. Only the AWB number of each package has to be kept handy for this purpose.
Esnad Express has a very effective and highly trained customer service team that helps clients prepare and schedule shipments in advance. The entity's 'Integrated Technology Platform' offers single-window bespoke solutions to online businesses that aids in everything from channel and order management to easy account reconciliation. To help businesses of every shade and operating area, Esnad Express provides integrated 'Multi-Vendor Management' services. This service allows seamless to-and-fro real-time comms with courier companies not only in the KSA or around the region but worldwide.
To reach out to under-served regions across the KSA, Esnad Express relies on its impressive network of PUDO (Pick-up/Drop-off) centres. Their software solutions enable vendor mapping seem quick and easy, something that underscores the company's technological superiority in most operating areas. Besides E-commerce, Esnad Express serves several highly demanding business sectors in the region including automotives, engineering/manufacturing, pharmaceuticals, chemicals and some Public Sector undertakings.
Another advantage that the company provides is its fully-owned delivery fleet consisting of 250+ vehicles. While this fleet operates primarily in Riyadh and the KSA's most important cities, the company plans to ramp up this fleet significantly in the future. It remains one of a handful of logistics providers based out of the Kingdom to have penetrated the Chinese market. Did you know you can easily go live with Esnad Express in a mere 24 hours? Start using ClickPost's Esnad Express shipping and tracking API integration today and feel the difference.
FAQs about

Esnad Express
1) What is the maximum size allowed with Esnad Express?
Esnad Express has certain restrictions regarding the size and dimensions of the parcel that can be shipped through its express network. Any of the dimensions of the parcel cannot exceed 120 cm. The parcel's weight should not exceed 50 kg to be classified as a standard shipment.
2) How do I track my shipment with Esnad Express?
In order to track your parcel with the carrier, you will have to follow the following steps. Go to the Tracking page, which is in the tracking section of the website. Enter your waybill number and hit enter. The carrier will provide you with the entire transit history of the parcel along with the current location and status.
| | |
| --- | --- |
| API | Description |
| Manifestation and shipping label generation API: | Manifest a shipping label and request pickup with Esnad |
| Track Shipment API: | Use the real-time tracking solutions of the carrier to locate your shipment |
| Cancellation API | Trigger a cancellation and RTO protocol for your order |
| EDD API: | Estimate the date of delivery with Esnad |
| NDR Action update: | Initiate NDR protocol in case of failed delivery attempts |
| Return Web-hooks: | Create a return request with the carrier |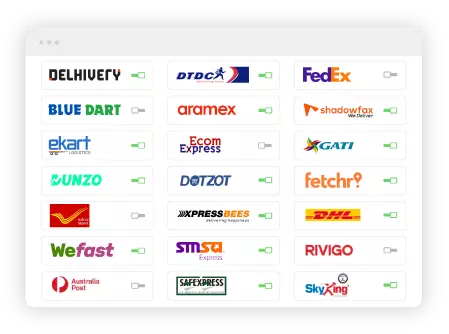 Step 1 - Select The Courier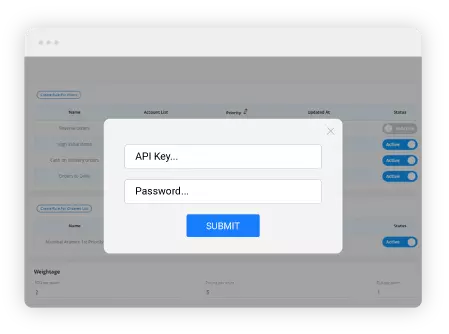 Step 2 - Enter API Key