Madhur Courier Services

API Integration Platform
Get Direct integrations with AWB, Shipping label, Tracking, Cancellation, NDR, Returns API of Madhur Courier Services using ClickPost.
ABOUT MADHUR COURIER SERVICES
Madhur Courier Services is one of India's leading logistics players in the Indian express industry. The logistics partner covers more than 6000 pin codes through its own network and has 2460 franchisees. Their focus remains on textile and other small scale industries to offer competitive shipping services.
COMPETITIVE ECOMMERCE LOGISTICS SERVICES
Domestic courier services

Air cargo shipping services

Surface cargo shipping services

ODA services

International courier services
Madhur Courier Services strengths
Experienced management

Network of 2460 channel partners with 28 yeas of success

System and procedures to run the business unit IT system
INTEGRATING WITH MADHUR COURIER SERVICES: DIRECT V/S CLICKPOST
CLICKPOST API FOR INTEGRATING WITH MADHUR COURIER SERVICES
ClickPost already has API integrations with Madhur Courier Services for the complete shipping process.


" We went live with 3 new couriers in 1 week using ClickPost - Superfast execution with no technical glitches. Our reach has increased and overall logistics costs have gone down by more than 10%, thanks to ClickPost "
Head of Logistics
Online Apparel Brand
ClickPost integrates with 120+ Carrier Partners

















List of E-Commerce Shipping Solutions
View all logistics service providers in India and how ClickPost helps you integrate with them
Read More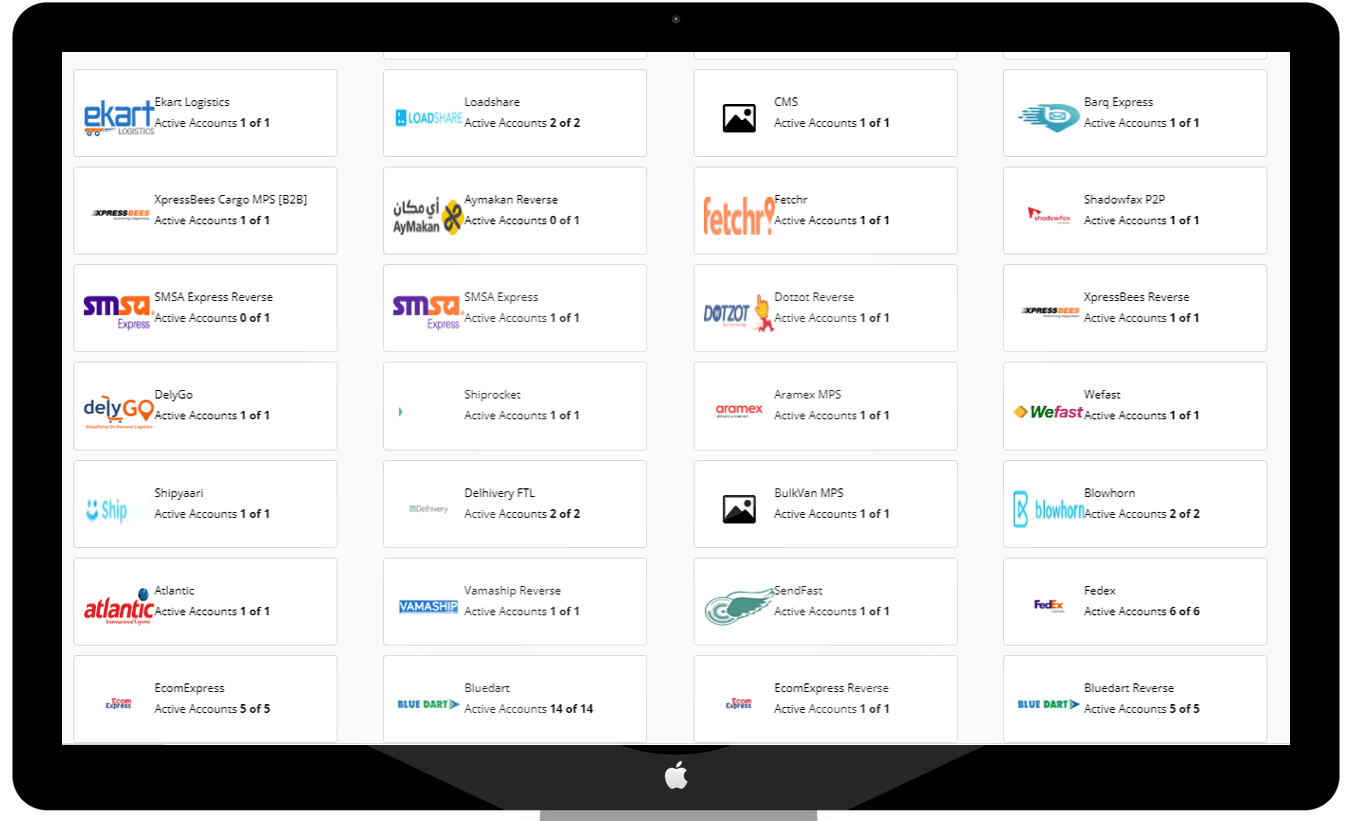 Step 1
Select the courier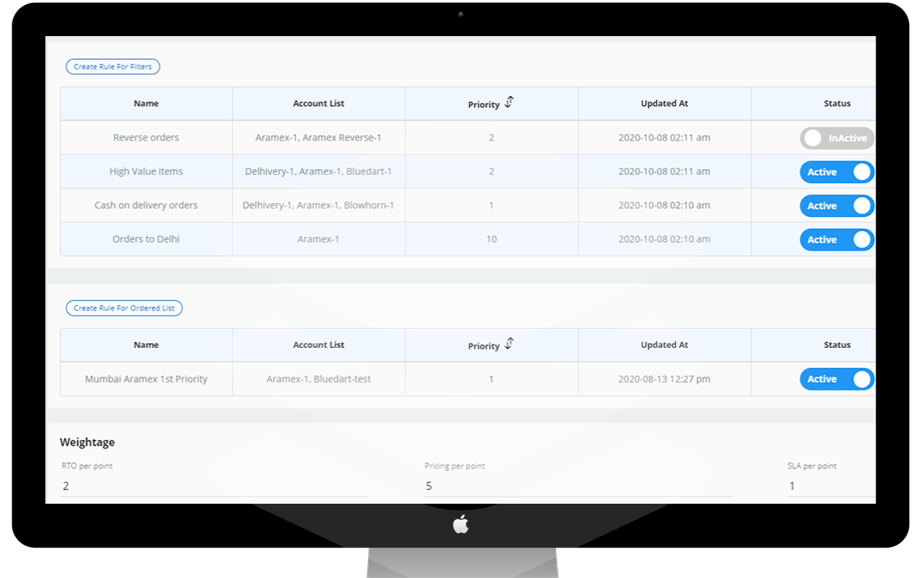 Step 2
Enter Credentials, Pricing etc.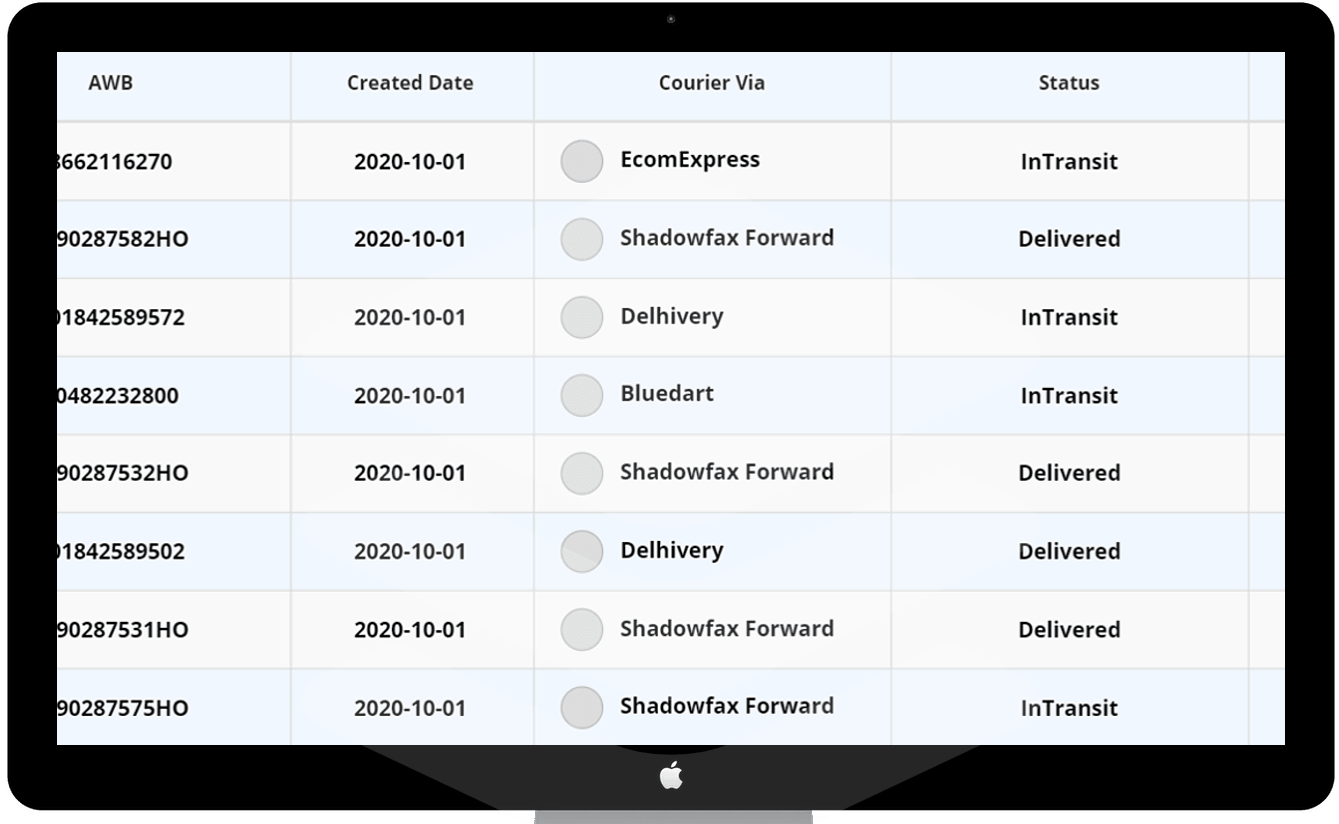 Step 3
Start Generating waybills
Why e-commerce companies prefer ClickPost over traditional logistics aggregators?
Complete control over Contracts with Logistics Partners

No middle-layer - Faster resolution of Shipping queries

Complete transparency in courier performance

Advanced features to reduce RTO% and automate operations CLICKPOST SOLVES MULTIPLE PROBLEMS BEYOND SHIPPING PARTNER INTEGRATIONS
Courier Partner Recommendations: Our logistics intelligence platform comes with a recommendation engine. We help you pick the most suitable courier partner for your orders based on their pickup and delivery performance, payment modes, serviceability, RTO orders and 50+ signals.

Engaging post-purchase experience: Keep your customers in the loop with automated order status notifications on email and SMS. Reduce post-purchase anxiety and WISMO calls, and get an opportunity to sell more with customer engagement.

Branded tracking pages: Make it easier for shoppers to track their orders. Offer a branded tracking page on your store, customized to match your brand. Upsell, cross-sell, collect feedback and improve your NPS score on the page.

Automated NDR flow: With an automated NDR flow, we help you reduce RTO by almost 9%. Get insights into shopper preference and gather feedback in real-time to prevent order delays and post-purchase regret.

Hassle-Free Integrations: Integrate all your carrier partners with one ClickPost API to bring all your data onto a unified dashboard. Get complete visibility on your logistics to improve order fulfilment.
About Madhur Courier Services
Madhur Courier Services is one of the older courier companies still in business and still growing. It was established on the 1st of June, 1986. It was founded in Bhopal, and is still headquartered there even though it has several major branch offices spread across India. At that time, the Indian Postal System still ruled the roost as far as delivering parcels and other goods were concerned. Madhur Courier Services was one of the first private players to challenge this hegemony and introduced a slew of modern technologies to ensure that customers got their deliveries on time. It also paid heed to the pressing needs of the offline retailers and emerged as a reliable and punctual courier service provider. Over the years, the company has gained an enviable foothold in the E-commerce delivery fulfilment industry Pan India. The company was one of the first movers in the nascent pick-up and delivery services in India.
When the Indian market transformed into an E-commerce behemoth, Madhur Courier Services was once again at the forefront, offering real-time tracking technologies. It also put great emphasis on making these new-fangled technologies affordable so that both individuals and enterprises could benefit from these advancements. Cut to 2021, and Madhur Courier Services has managed to adapt with changing times. It relies on a superb engineering team and a Board of Directors who plan each move carefully. The company serves more than 6,000 Pin Codes in most tier 1 and 2 cities. Along with its army of nearly-2500 franchisees, Madhur Courier Services has managed to ensure timely deliveries even in remote areas of India.
During its early days, the firm almost exclusively focused on small scale industries and the rapidly growing textile industry. With experience thus gathered, Madhur Courier Services ventured into other industries and then on to E-commerce. There are over 1600 branches across India which serve as pick-up and distribution points and overseeing the operations of their franchisees. Its 'Big-4' offices are located in Bhopal, Solan, Chandigarh and Gurugram. The courier company also leases several warehouses in key states for delivery fulfilments. Some of these warehouses also have cold storage facilities, helping Madhur Courier Services store and deliver perishable goods including food items, pharmaceuticals and several others.
The courier service scores high on customer satisfaction, especially after it introduced guaranteed door-to-door pick-ups and deliveries of goods in select cities. In most of the 6,000+ Pin Codes it serves domestically, Madhur Courier Service also provides Point-to-Point express deliveries. Given its 35+ years of expertise in end-to-end supply chain management, it's hardly a wonder that more than 5,000 companies have used their services. Some of their notable clients include Cupcake Premium, The Gearhead, and Organic. If you want to go live with Madhur Courier Services, start using ClickPost's Madhur Courier Service Express shipping and tracking API integration today. You can get started in just 24 hours!