Om Logistics

API Integration and Tracking
ClickPost Multi-carrier integration platform lets you integrate with 150+ carriers including Om Logistics using a single API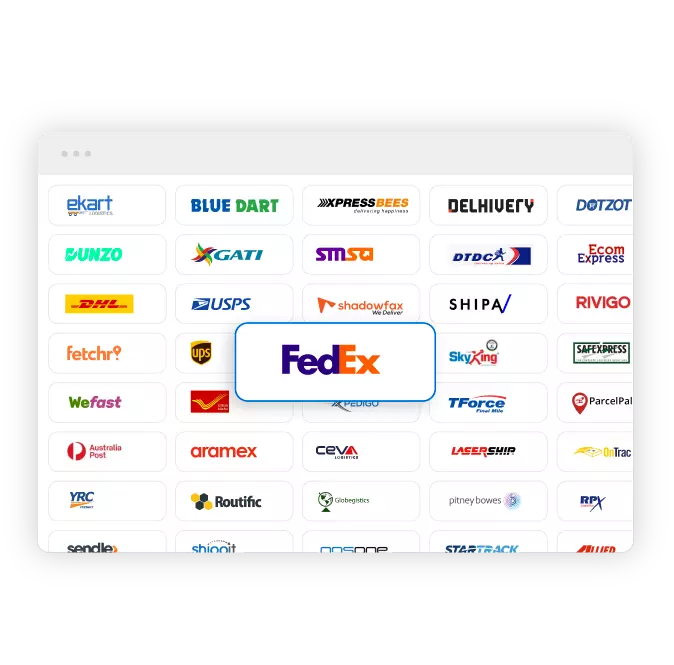 Shipping services
Access to the largest domestic delivery fleet

Same day and time-critical ecommerce delivery

Secured doorstep pick-up and delivery pan-India
Special services
Storage and inventory management solutions

Intelligent solutions for packing and item tagging

Cross-border delivery services with customs
Technology services
Stock recall options and wear-and-tear analysis

Provides a single integration platform for services

End-to-End order tracking for multimodal transit
About

Om Logistics
OM Logistics is an Indian integrated logistics solutions provider. It was established in 1999 as a part of OM Industries founded by Ajay Singhal. OM is currently headquartered in New Delhi with offices in Gurgaon, Pune, Chennai, Bengaluru, Ahmedabad, and Mumbai. It started as a provider of auto carrier businesses and later diversified into other logistics services. It is one of the most popular car carrier service providers in India and works with top automobile manufacturers in the country. OM Logistics has a large network of offices, depots, outlets as well as warehouses spread throughout India and various international locations. It currently offers its services in 1,500 different locations in the country as well as 85 countries around the world.
It has several warehousing facilities in 11 cities throughout India and a combined total of 20 million square feet of managed storage space. OM is a major logistics company with annual revenues of more than INR 1500 crore. OM Logistics offers several third-party logistics and fulfilment services to businesses in India. It offers surface transportation services through its fleet of more than 5000 vehicles that cover a distance of more than 1 million kilometres every day. The entire is traced and monitored through integrated GPS devices and connects over 40 regional hubs and spokes facilitating the distribution of goods.
It offers doorstep pickups, FTL (full truckload) and LTL (less truckload) services, movement of over-dimensional cargo items, as well as long-haul transportation. It also offers a host of air cargo services including day-definite freight by air, same-day delivery services, heavy good air freight, and more. Its air freight service offers pan India access to businesses. OM Logistics works closely with the eCommerce industry in India and offers a range of dedicated solutions for online sellers.
It allows e-tailers to make express shipments to their customers, avail of COD (cash-on-delivery) services and can even handle reverse logistics to safely get returning products back to the seller. Apart from these, OM provides a variety of solutions through its warehouses including kitting and assembly of items, packaging services, tagging of products, inventory management among others. OM Logistics is a major eCommerce and automotive logistics company in the country. It has been the preferred 3PL partner for some of the largest auto manufacturers in India and has lately been involved with various eCommerce ventures.
Its high volume capabilities, a large fleet of vehicles and wide network of warehouses and other facilities make it an ideal choice for businesses seeking B2B shipping, transportation and other logistics solutions. OM Logistics uses technology to improve efficiency in its operations and allows businesses to use its platform to improve functionality. It offers API integrations to allow companies to exchange information between multiple platforms, reducing errors and improving transparency. Businesses can use a logistics intelligence platform such as ClickPost which is already integrated with OM Logistics. Through ClickPost businesses are able to manage all their orders and partners through a unified platform. Businesses can integrate with OM Logistics through ClickPost's platform in a single day.
FAQs About

Om Logistics
1) How do I Track my Om Logistics consignment?
To track any consignment being delivered by Om Logistics, you simply need to have the AWB number. This unique tracking code is to be entered into the tracking system on Om Logistics Platform. For faster tracking updates, you can use a shipping software like ClickPost to connect directly with Om Logistics API integration.
2) Who is the owner of Om Logistics?
Mr. Ajay Singhal is the owner and Chief Managing Director of Om Logistics. He has been an expert in the industry for over 20 years and continues to be a leader in supply chain management.
3) How Does It Work?
You only need to integrate with ClickPost once to get access to Om Logistics API integration as well as over 300 other carriers.
| | |
| --- | --- |
| API | Description |
| Manifestation and shipping label generation API: | By generating the airway bill and shipping label, the order is created and is prepped for pickup. |
| Track Shipment API: | This API integration with Om Logistics lets you track orders with the AWB number. |
| Cancellation API | Cancel created shipments with ease to ensure the return journey begins quickly. |
| EDD API: | Display estimated delivery date (EDD) on the product page or at the time of checkout. |
| NDR Action update: | Action carried out post-NDR receipt to be updated directly with Om Logistics. |
| Return Web-hooks: | After pickup from customers, you can track return shipments with carriers in real-time. |
VIEW API DOCUMENTATION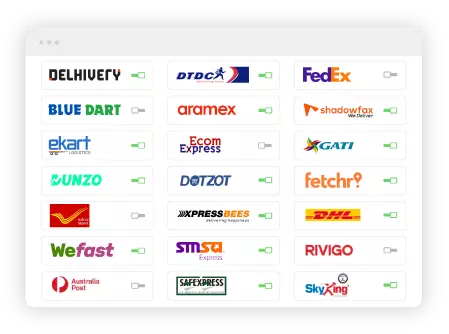 Step 1 - Select The Courier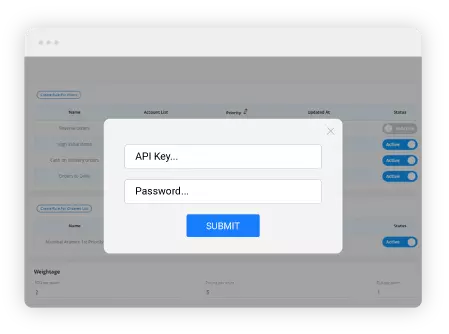 Step 2 - Enter API Key