RBL Logistics

API
Integration and Tracking
ClickPost Multi-carrier integration platform lets you integrate with 150+ carriers including RBL Logistics using a single API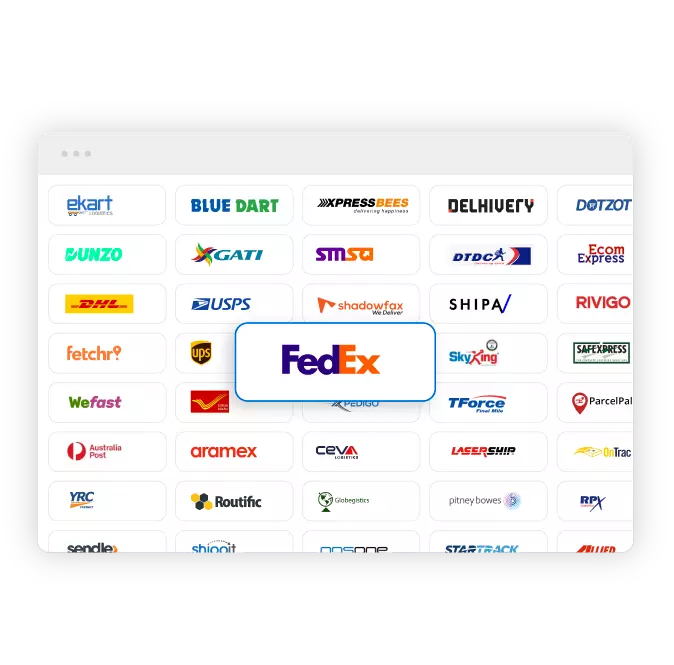 Shipping services
FCL/LCL Shipments

Air/Ocean Freight
Special services
Cash-on-delivery

FBA Prep Services
Technology services
Digital Logistics Courier Services

Warehouse Monitoring Services
About

RBL Logistics
Formally known as RBL Logistics Inc, Rangi Brothers Logistics is one of Canada's leading logistics companies. It is headquartered in Caledon, the largest and most economically advanced city of the Greater Ontario region in Canada. It was incorporated in 1999. RBL Logistics specialises in hauling cargo throughout Canada and also the bordering United States of America. In essence, RBL Logistics provides long-haul transportation services to its clients. Most of their freight-carriage services rely on a wide array of trailers of varying capabilities, features and functionalities. The company is one of the pillars of the 'Truckload Carriers Industry' in Ontario and its neighbouring regions. In recent years, RBL Logistics has transcended the freight-hauling services sector and has started developing its own logistics solutions. The company employs more than 30 full-time employees and has generated revenues of more than $5 million. It is steadily growing and building its own fleet of vehicles. RBL Logistics offers a bouquet of services.
They include expert packaging advice for goods before transportation. This facility comes in handy especially when fragile items are on the move. 'Multimodal transport' is another of their specialities, and it refers to a combination of rail and road transportation services which saves time and is of great help when 'Hazmat' (Hazardous Materials) are being moved. In line with its plans of expansion, RBL Logistics has also invested significantly in warehousing and storage solutions. These offer short and long-term storage facilities in temperature-controlled warehouses. The company added forwarding services to its portfolio. RBL Logistics has also brought about a mini-revolution in the truckload carriers community with its sea and air freight services.
Using these newer offerings, the company plans to add an extra element of flexibility to its existing customers' delivery requirements and supply chains. However, the USP of the company still lies in its unmatched ability to make road transportation look easier than it actually is. To this end, RBL Logistics has tied up with several truckers across the region. Depending on the nature of the goods being transported, they can arrange for full-load trucks, reefers, flatbed and dry-van trailers. RBL logistics major also boasts of a robust and reliable 'Cross Dock' service. Each vehicle can be tracked using GPS. Backing up and complementing these operations is a very competent customer care team. Do you want to go live with RBL Logistics in a mere 24 hours? Use ClickPost's RBL Logistics shipping and tracking API integration and keep a tab on every detail with ease!
FAQs about RBL Logistics
1) Does RBL Logistics provide pickup and delivery services?
RBL Logistics services provide you with cargo shipping services with first and last-mile delivery enablement. The logistics services have monitoring and analytical capabilities that allow you to monitor and analyze the performance of the carrier's service to optimize your fulfillment process.
2) When can you qualify for LCL Shipments with RBL Logistics?
If your shipment weighs less than ten metric tons, then you can use the LCL services of RBL. This allows you to avoid paying for shipping and freight services for an entire container. These services come with real-time tracking capabilities.
| | |
| --- | --- |
| API | Description |
| Manifestation and shipping label generation API: | Place a delivery request with the carrier through its LCL or FCL services |
| Track Shipment API: | Trace your shipments through the carrier's tracking services |
| Cancellation API | Cancel the transit process initiated with RBL Logistics |
| EDD API: | Estimate the date of delivery according to preferred service |
| NDR Action update: | Trigger NDR protocol post a failed delivery attempt |
| Return Web-hooks: | Initiate and optimize your reverse logistics process with RBL Logistics |
VIEW API DOCUMENTATION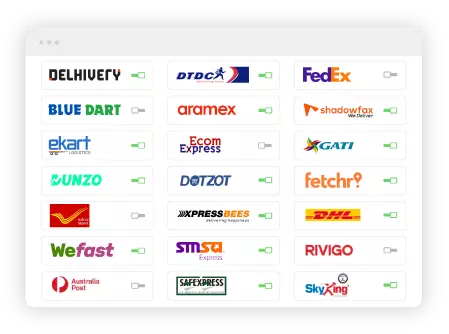 Step 1 - Select The Courier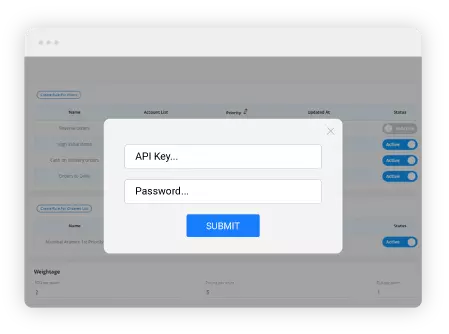 Step 2 - Enter API Key