Shipa Delivery API Integration and Tracking
ClickPost Multi-carrier integration platform lets you integrate with 150+ carriers including Shipa Delivery using a single API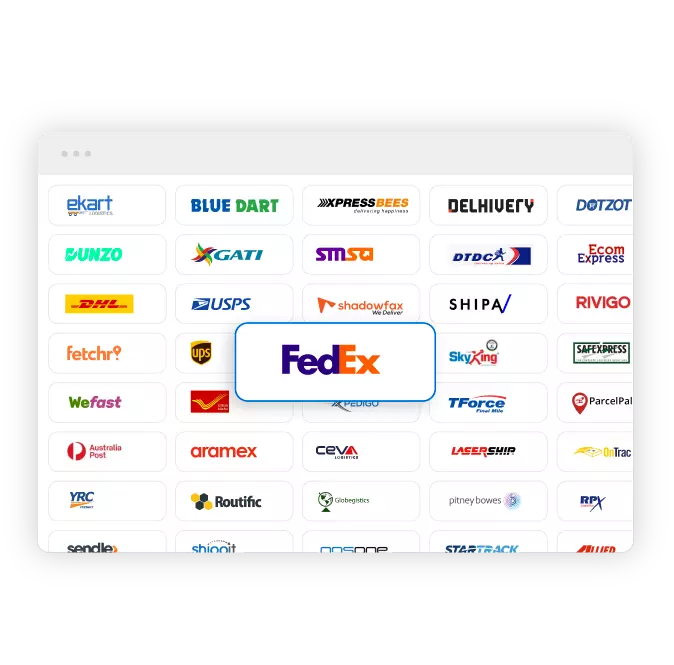 Shipping services
Same-day delivery

Next-day delivery

Air & Ocean Freight
Special services
Cash-on-demand

Prepaid delivery

International Shopping
Technology services
MyCourier Delivery Assistance

Advanced Digital Analytics

Integration with Storefronts
About

Shipa Delivery
Shipa Delivery, almost always referred to simply as Shipa, is one of the largest digital logistics platforms in the Middle East with operations spread over the world. The company is located in Dubai and is one of the fastest-growing logistics majors in the United Arab Emirates. Shipa has dedicated divisions for E-commerce logistics, last mile deliveries, origin and destination fulfilment, freight hauling, and personal courier deliveries with a significant technological edge over most of its competitors. Shipa Delivery is Agility Logistics' innovation arm in the Middle East. Agility Logistics is one of the world's largest contract logistics and freight forwarding giants, valued at more than $5.3 billion.
Agility Logistics itself started its journey in Kuwait and currently owns over 40 top-shelf logistics companies in the MENA (Middle East/North Africa) region. Some of these logistics firms were established in the mid-1800s, making Agility one of the world's foremost power players in this sector. Like Agility, Shipa is essentially a 3PL provider with a growing network across the North African and Middle-Eastern nations, which together form the MENA zone. Riding high on Agility Logistics' technological support and financial heft, Shipa currently operates in over 100 countries and is a familiar name in the GCC region. Shipa provides customised logistics solutions for businesses of varying sizes and areas of interest. In particular, it has supercharged some of the GCC's leading E-commerce players who rely on its robust logistics and delivery solutions via road, air and sea.
Having a base in Dubai comes with its own set of benefits. Dubai is the seat of action for most of the planet's largest E-commerce businesses. Almost every luxury brand worth its name is operational in Dubai. Shipa has benefited immensely from this proximity to the nerve centre of the UAE. That said, the company has remained true to its humble origins. It offers bespoke online logistics solutions to hundreds of SMBs across the UAE and the GCC. To facilitate end-to-end supply chain management, the establishment has always paid a lot of attention to rapid advances in technologies essential to logistics.
It has also invested significant sums in ensuring that each client of Shipa can access the benefits of technical progress. Shipa was one of a handful of logistics players not only in the region but also globally to shift its logistics operations to its own Cloud, called Shipa Cloud. The company is, in fact, a Kubernetes (K8s) app development/automated deployment platform, helping almost every automated system of the supply chain run without a hitch. Businesses and individuals can use the company's Android and iOS apps to track their shipments in real-time, while its website can also be used to track single or multiple consignments. Shipa Delivery has also gone ahead into several other avenues, venturing into its own online shopping mall, called the Shipa Mall.
It has totally redesigned its freight management system and has launched class-leading LTL trucking for E-commerce companies. Shipa believes in 'Sustainable Logistics', recycling most of its packaging materials, investing in electric vehicles (EVs) for carrying goods, and optimising freighting by harnessing online maps to identify the shortest routes for delivering items. Shipa is all set to use these superior features as cornerstones for future competitive advantage. You can now go live with Shipa in just a day! Use ClickPost's Shipa Express integrated shipping and tracking API for a much superior real-time user experience.
FAQs about

Shipa Delivery
1) What do E-fulfilment services from Shipa include?
E-fulfillment services from Shipa include services that allow you to handle your entire order fulfillment and delivery operations with the carrier. This includes receiving, picking, packing, and dispatching ecommerce orders seamlessly. The ecommerce fulfillment solutions allow for more hassle-free deliveries.
2) Where does Shipa provide same-day delivery?
Shipa provides same-day delivery to cities in the United Arab Emirates. This includes same-day deliveries from Dubai to Dubai, Abu Dhabi, Sharjah, and Ajman. Other cities in the UAE have express delivery services that allow you to deliver your orders the next day.
| | |
| --- | --- |
| API | Description |
| Manifestation and shipping label generation API: | Manifest an order creation request with Shipa along with the respective shipping label |
| Track Shipment API: | Trace your shipment with Shipa tracking services |
| Cancellation API | Recall the shipment to the origin warehouse from its present location |
| EDD API: | Estimate the delivery date based on the delivery speed of Shipa |
| NDR Action update: | Initiate NDR action course with Shipa to handle failed deliveries |
| Return Web-hooks: | Trigger an ecommerce returns process with an optimized returns process |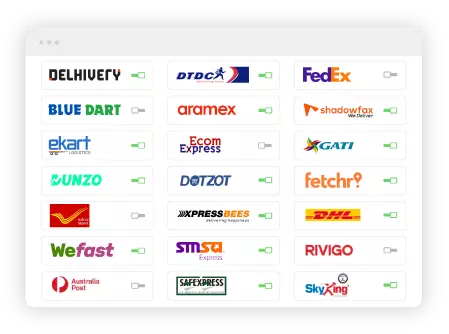 Step 1 - Select The Courier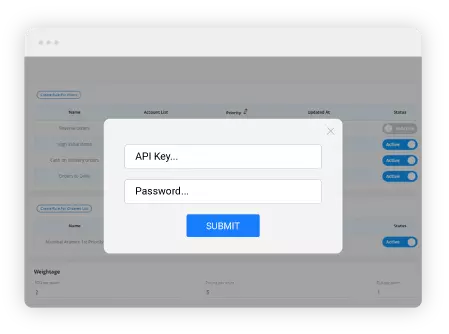 Step 2 - Enter API Key