Shipyaari

API
Integration and Tracking
ClickPost Multi-carrier integration platform lets you integrate with 150+ carriers including Shipyaari using a single API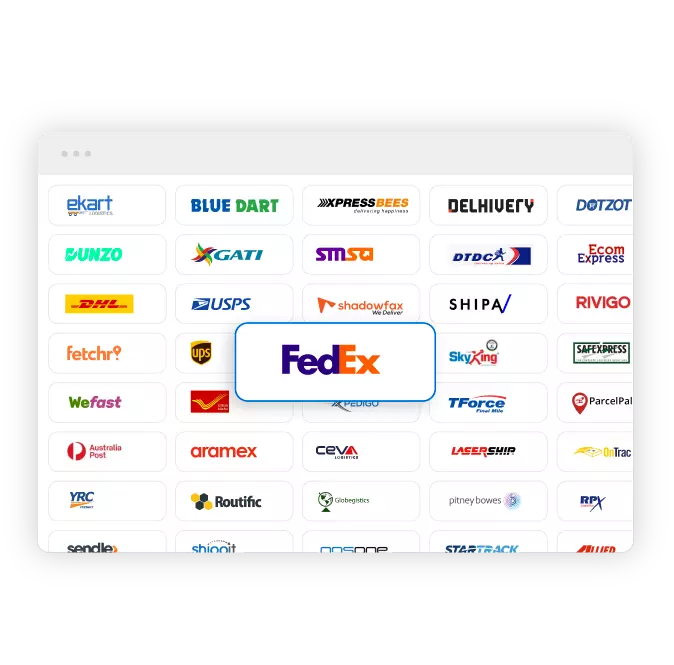 Shipping services
Same-day Delivery

Next-day Delivery

Critical Logistics Services
Special services
Fulfillment Services

B2B Shipping Services

Shipping Label Customization
Technology services
Advanced Tracking System

Actionable Analytics & Reports

ShipYaari Mobile Application
About

Shipyaari
Founded by Vishal Totla and Nayan Ratandhyara in 2011, Shipyaari has grown over the last decade to become a full-fledged and end-to-end supply chain solutions provider. It started off as an E-commerce shipping aggregator. During the pandemic-induced lockdowns in 2020 and 2021, Shipyaari went on a partnership spree, tying up with an ever-growing list of courier services. This garnered a lot of goodwill from customers from remote locations who have very little or no access to most courier companies. This 'Act Local' approach is indicative of the way the company functions. It was one of the first major aggregators to utilise the then-nascent technologies like Machine Learning and AI to develop a robust technological setup. Needless to say, this forward-looking approach has helped Shipyaari reach out to more regions across India.
Its API integration is highly regarded. Currently, the company covers over 25,000 Pin Codes across India for prepaid orders. What's more, it also provides COD options to clients across 19,000 Pin Codes and counting. Shipyaari handles more than 5,000 orders every day. Thanks to their reliable service, over 6,000 active sellers have chosen to partner with it for their courier needs. There are several other reasons why Shipyaari has grown so rapidly. For one, it provides several bespoke services for B2B, B2C, D2C and other sectors which are easy to understand and implement. If an individual is new to booking courier services using an aggregator like ShipYaari, the capable customer support team can help with timely inputs and sound advice. The company has one of the most competitive shipping charges in place, making it a go-to destination for businesses.
This is especially true for the current situation where 2 consecutive years of pandemic-induced restrictions have played havoc with almost all sectors. Businesses are looking to save whenever possible, and Shipyaari gives them that elusive opportunity. Shipyaari currently does not own any warehouses. However, it has entered into long-lease agreements with warehousing companies. What the company does have is a dynamic and AI-driven Warehouse Management System or WMS in place. Shipyaari has tied up with 10 major courier companies for shipments across the country, thus offering several options to its patrons.
One of the greatest strengths of the company's business model are its pre-configured APIs. These can be customised by the end-users depending on their requirements and priorities. The entire process of placing orders, selecting a courier, packing and shipping the courier has been simplified by Shipyaari's engineers so that businesses can focus more on their service while all logistics are handled deftly by the company. Other features include 'Express COD' for faster remittances and a 'Money Back Guarantee' in case pre-agreed SLAs are breached. You do want to go live with Shipyaari, don't you? Use ClickPost's Shipyaari Express shipping and tracking API integration and see that happen in just 24 hours!
FAQs about ShipYaari
1) What are the features of D2C logistics services?
The D2C Logistics services of ShipYaari are handled through Air and Surface courier services. The on-demand hyperlocal delivery services of the carrier allow for a better last-mile delivery network. The Intracity services will enable you to reach the customers within your area much faster.
2) How many types of pricing plans does ShipYaari offer?
ShipYaari has pricing plans according to the order volume you will process with its services. The plans provided by ShipYaari are Bronze, Silver, Gold, Diamond, and Platinum. The order volume for these plans is Less than 100, Less than 1000, Less than 5000, Less than 10000, and More than 10000 shipments, respectively.
| | |
| --- | --- |
| API | Description |
| Manifestation and shipping label generation API: | Create an order according to preferred delivery speed |
| Track Shipment API: | Track your shipment through the advanced tracking systems |
| Cancellation API | Recall the shipment from the supply chain of ShipYaari |
| EDD API: | Predict the delivery speed according to the delivery service |
| NDR Action update: | Maintain an NDR log and avoid failed delivery |
| Return Web-hooks: | Reverse the forward logistics process with ShipYaari for an optimized returns process |
VIEW API DOCUMENTATION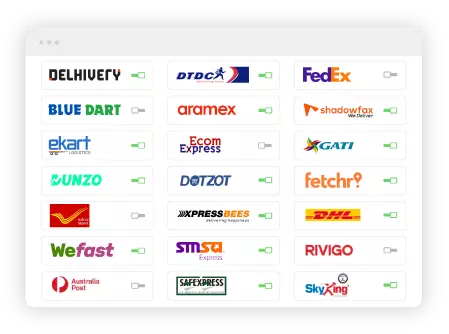 Step 1 - Select The Courier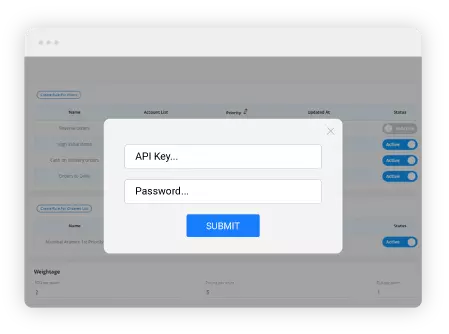 Step 2 - Enter API Key