ST Courier

API
Integration and Tracking
ClickPost Multi-carrier integration platform lets you integrate with 150+ carriers including ST Courier using a single API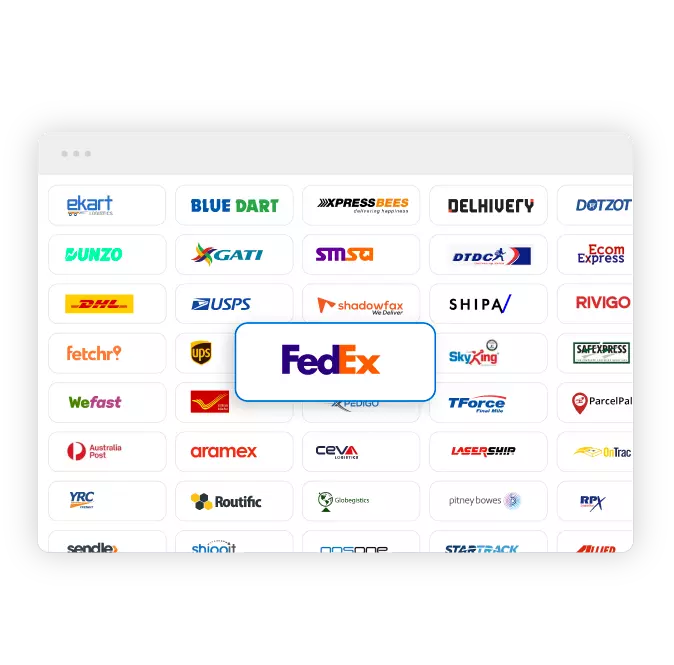 Shipping services
LTL/FTL Shipping services

Next-business day delivery service

Time-definitive International delivery
Special services
Cash-on-delivery services

Proof of delivery services

Tamper-proof packaging
Technology services
GPRS-enabled tracking services

Reverse logistics management

Courier Management tool
About

ST Courier
ST Courier Pvt Ltd is a Chennai-based courier service provider which has made significant inroads in many Southern Indian states. It was founded in 2015, and initially dealt exclusively in cargo hauling. Over time, as the business flourished, the company entered the courier delivery business. It has emerged as a reliable and efficient courier service with its 'same-day' delivery service enormously popular throughout suburban and rural Tamil Nadu, plus a few other states. Throughout most of 2020 during the pandemic-induced lockdowns, ST Courier had been operational. This earned the company tremendous goodwill as they provided doorstep deliveries of essential goods from medicines to foodgrains and everything in between. It has one of the most extensive pick-up and drop points in tier-1 cities of Tamil Nadu and its neighbours.
ST Courier relies heavily on AI and the Internet of Things (IoT) to stitch together seamless courier delivery solutions for individuals and enterprises alike. ST Courier has several attractive features which have helped it establish itself as a reliable brand. For overseas deliveries, they have an 'Air Mode.' As the name suggests, ST Courier has tied up with several major national and international airways for prompt overseas deliveries. It can also arrange for chartered flights in certain situations. Furthermore, it will provide tamper-proof packaging material for each parcel. The latter service is also provided for intra-country deliveries but with extra charge.
For courier services across India, the company relies on heavy-duty cargo vans, flatbed trucks, sprinter vans, LTL & FTL reefers and several other options. This is their 'Surface Mode'. ST Courier's background in cargo hauling has played a great role in shaping the surface shipment service. The company is operational in over 220 countries and has partnered with the likes of Aramex, UPS and DHL for time-bound deliveries on foreign shores. For some years now, ST Courier has focused on E-commerce deliveries. This was also evident during the nationwide lockdown.
From COD and CBD support to Prepaid and Reverse Logistic Services, ST Courier has come up with an impressive array of E-commerce solutions. All parcels, regardless of their mode of transport, can be tracked in real-time via GPS. Finally, the ST Priority service has been successful across Chennai and there are plans to provide the service elsewhere too. You can now go live with ST Courier in a single business day! Start using ClickPost's ST Courier Express shipping and tracking API integration and you will notice how efficient it really is.
FAQs about ST Courier
1) How do I check my ST Courier Tracking?
To check the current status of your ST Courier, you will have to locate the tracking section of the ST courier website. Enter the tracking number in the prompt and press the enter button or click on the Track option. The courier will use its GPRS-enabled services to track your parcels.
2) How does ST Courier calculate volumetric weight?
In order to calculate the volumetric weight for surface express parcels, the carrier uses the formula Length x Breadth x Height divided by 4500. The value obtained from this is the volumetric weight in Kilograms. For air shipments, the volumetric weight is calculated by Length x Breadth x Height by 5000.
| | |
| --- | --- |
| API | Description |
| Manifestation and shipping label generation API: | Create a shipping request with ST Courier to initiate the delivery process |
| Track Shipment API: | Track parcels through GPRS-enabled tracking services of the carrier |
| Cancellation API | Initiate a cancellation sequence with ST Courier services to initiate RTO |
| EDD API: | Estimate delivery dates to boost conversions on checkout page |
| NDR Action update: | Mark a failed delivery in the courier supply chain to handle NDR actions |
| Return Web-hooks: | Handle reverse logistics services with the carrier |
VIEW API DOCUMENTATION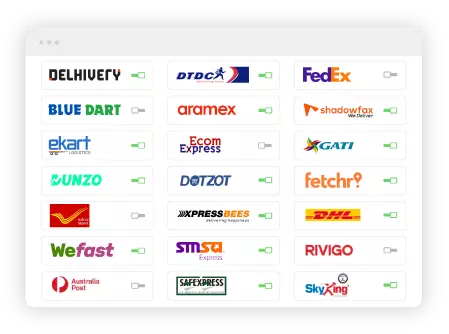 Step 1 - Select The Courier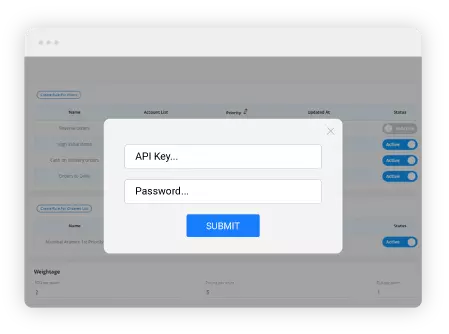 Step 2 - Enter API Key