Thabit Logistics API Integration and Tracking
ClickPost Multi-carrier integration platform lets you integrate with 150+ carriers including Thabit Logistics using a single API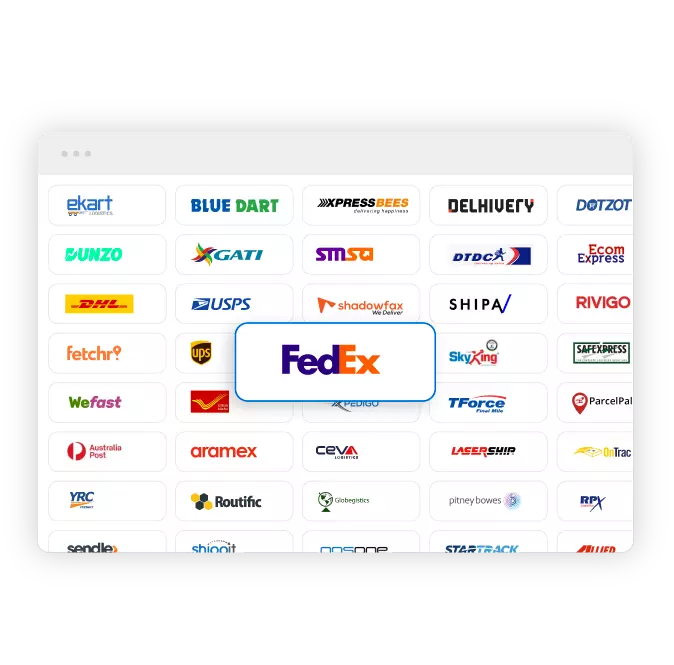 Shipping services
Express Deliveries

CITC License
Special services
Cash collection services

Pickup Services
Technology services
Tracking Services

OMS Dashboard
About

Thabit Logistics
Thabit Logistics, also commonly known simply as Thabit, is one of the fastest-growing logistics solutions providers in the Kingdom of Saudi Arabia (KSA). The company was established in 2020 and is fairly new. It provides a handful of services as of mid-2021. Nevertheless, it has managed to make an impact on the domestic E-commerce logistics and supply chain snags that plague most online businesses in the KSA. Thabit Logistics plans to bring together bleeding-edge technical capabilities and highly trained and capable personnel at each step of the delivery chain so that all bottlenecks are eliminated. It is headquartered strategically in Riyadh, the capital city of the Saudi State. This provides it with ample opportunity to tie-up with fellow companies in the same operational sector, which will help Thabit Logistics expand its footprint beyond the GCC microcosm and onto the international stage.
With a young and dynamic team of leaders at the helm and post the receipt of an 'Express Delivery License' from concerned authorities, Thabit Logistics plans to move forward as one of Saudi Arabia's most reliable names for picking up & delivering parcels. It already has won great acclaim across Riyadh and several large cities in Saudi Arabia as an extremely dependable logistics services provider with budget pricing slabs. The company is managed by Saudi Asset Management (SAM), the Kingdom's official investing arm in various industries. SAM was developed to futureproof the Kingdom's economy and get rid of its dependency on oil wealth. To further underscore its reliability and business efficiency, this courier and supply chain specialist has also received the mandatory license from the KSA's 'Communication & Information Technology Commission' or CITC which grants it legal validity to deliver goods across the Kingdom.
What's more, Thabit Logistics is also ISO 9001: 2015 & ISO 45001: 2018-certified. These International Standards Organisation recognitions mean that the company has a rigorously tested system in place and follows a business model that prioritises safety and health. Currently, the company guarantees Express delivery services to the KSA's most economically noteworthy cities including Dammam, Makkah & Madinah, Abha and several others. Currently, the company also has plans to start its Express delivery services in some of the remotest areas of the Kingdom which are vastly under-served. To this end, it has tied up with more than 8 local courier companies which have the capability to complete last-mile deliveries on time and without fail.
To facilitate its operations in the domestic market, Thabit Express has leased several warehouses, fleets of vehicles and has adopted key logistics management software for everyday use. Shipments are picked up from the local seller (both online and offline for now), processed at the warehouses and then dispatched. Thabit Logistics provides COD services across the Kingdom. In instances of NDRs, the company follows the industry's best practices to prevent RTOs. Every detail of forward and reverse logistics are automatically recorded thanks to the NDR management system that Thabit Logistics uses. Now, you can use ClickPost's Thabit Express shipping and tracking API and go live with the company in just 24 hours.
FAQs about

Thabit Logistics
1) Where can Thabit Logistics deliver?
Thabit Logistics is a licensed logistics services provider that handles express deliveries to major cities in Saudi Arabia. This includes express deliveries in Riyadh, Dammam, Abha, Jeddah, Makkah, Jazah and Najram. The Thabit Logistics services cannot handle services outside these cities as the Thabit network does not service these areas.
2) What certifications does Thabit Logistics offer?
Thabit Logistics is one of the few carriers that have a CITC license. This license allows the carrier to make express deliveries across Saudi Arabia. Apart from this, the carrier has ISO 9001:2015 and ISO 45001: 2018 to assure its customers of its service quality.
| | |
| --- | --- |
| API | Description |
| Manifestation and shipping label generation API: | Place an order creation request with Thabit services |
| Track Shipment API: | Track the live location of the parcel |
| Cancellation API | Request a shipment callback |
| EDD API: | Estimate the delivery date according to Thabit's capabilities |
| NDR Action update: | Initiate an NDR action sequence to allow for optimized redelivery |
| Return Web-hooks: | Initiate a pickup request for ecommerce returns process |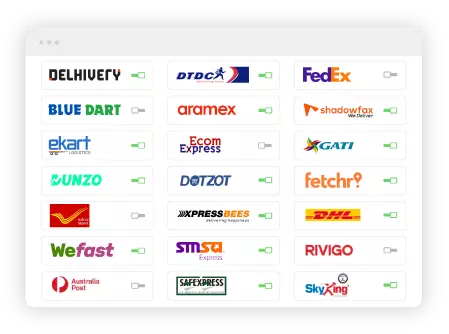 Step 1 - Select The Courier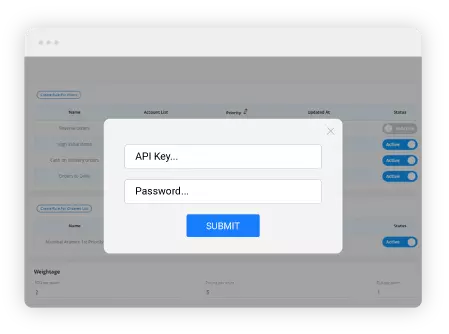 Step 2 - Enter API Key