Vamaship API
Integration and Tracking
ClickPost Multi-carrier integration platform lets you integrate with 150+ carriers including Vamaship using a single API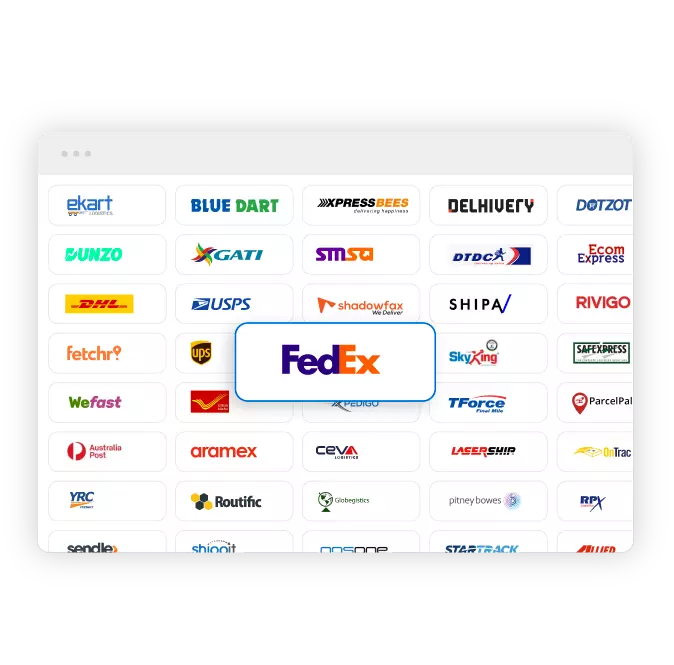 Shipping services
Multi-carrier Integration

Express Shipping
Special services
Time-slot Selection for Deliveries

Branded Customer Experience
Technology services
Integrated Tracking Experience

NDR Automation Services
About Vamaship
Vamaship is a courier aggregator, a highly equipped ecommerce logistics partner, and one of the foremost authorities in multi-carrier shipping. This aggregation platform essentially provides ecommerce businesses with a logistics marketplace, enabling them to view, scrutinise and select the courier partners and shipping agencies they wish to integrate with.
What makes Vamaship especially appealing is that all the carriers displayed on this proverbial silver platter are made available to ecommerce enterprises at highly discounted rates. These rates have been negotiated between Vamaship and each respective shipping partner prior to onboarding of the carrier. So when you select your choice of carriers, you will gain immediate access to not only the discounted shipping rates, which bring down your overall logistics costs, but also to extremely fast and easy API integrations with the chosen courier partners.
Vamaship enables you to integrate easily with not only the shipping companies you require, but also with additional ecommerce software, including online selling channels like WooCommerce, Shopify and Magento as well as common marketplaces. With the help of its 20+ pre-integrated courier partners, Vamaship reached over 26000 pin codes within India, and doesn't stop there. Its reach extends to 200+ countries all across the globe, making it a leader in both domestic and international ecommerce shipping. It therefore enables shipping by road and express shipping by air.
Using the respective courier API integrations, your ecommerce business will receive real-time tracking updates on all orders post purchase and in transit. And to give your business an added boost, Vamaship enables the customisation of shipping labels to display your brand prominently. In addition to that, customised messages are also sent to customers through Vamaship, informing them of the status of their orders, thereby helping you reduce the likelihood of WISMO calls.
This multi-carrier shipping solution also enables shipments to be carried out for COD orders, an ecommerce-specific need. In fact, greater visibility and analyses are carried out on COD orders to ensure higher order fulfillment. In case of failed deliveries, Vamaship has a quick-trigger method of dealing with NDR (non-delivery reports). As soon as an NDR notifies you of a failed delivery attempt, Vamaship quickly jumps into action.
However, not all NDR can be solved. Vamaship likes to provide you a solution in those situations as well, provide efficient reverse logistics in addition to forward logistics. This comes into play when dealing with customer-initiated returns as well, with Vamaship providing doorstep quality checks at the time of shipment pickup and prior to beginning the return journey for an order.
This logistics operations platform also understands the importance of intelligence in improving shipping operations and makes all information available on an operations dashboard. Regular analytic reports on sales are also provided to ecommerce clients. And to truly make the process easier, Vamaship gives you access to an integrated document management feature through which all documentation relating to your shipping operations, past and present, can be uploaded. From the management system, these documents can be easily searched for relevant information. This integration along with numerous other analytic and data-based aspects of this platform also enables any disputes regarding weight discrepancies related to shipments to be easily resolved. ClickPost has courier & shipping API integration with Vamaship and thereby allows eCommerce companies to go live with Vamaship in just 1 day.
FAQs about Vamaship
1) Will Vamaship allow me to provide a branded experience to my customers?
Vamaship is a shipping aggregation platform that enables to personalize and creating brand impressions throughout the delivery process. The carrier enables you to print branded shipping labels and send customized SMS notifications to your customers. Along with this, you can create your own branded tracking page, which provides real-time tracking updates to your customers.
2) What ecommerce platforms can I sell on with the help of Vamaship?
Vamaship has preexisting integrations with almost all the widespread marketplaces and ecommerce management platforms. This includes integration for Amazon, Shopify, Magento and Woocommerce for a seamless ecommerce delivery experience. The Vamaship platform also has an integration with Unicommerce for better order creation and management capabilities.
| | |
| --- | --- |
| API | Description |
| Manifestation and shipping label generation API: | Manifest and create an order with the preferred carrier through Vamaship at discounted rates |
| Track Shipment API: | Provide real-time updates on the branded carrier tracking page |
| Cancellation API | Cancel the shipping process triggered for the order and initiate RTO actions |
| EDD API: | Display the EDD to enable customers to shop more conveniently |
| NDR Action update: | Handle shipping expectations and automate the NDR actions required |
| Return Web-hooks: | Trigger the ecommerce returns process by initiating a returns pickup request with Vamaship |
VIEW API DOCUMENTATION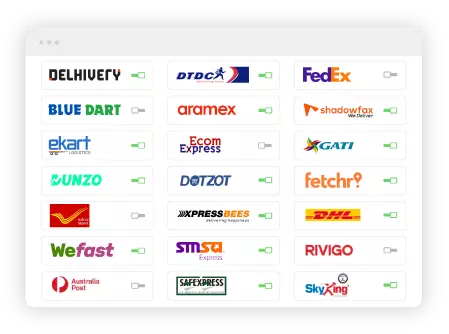 Step 1 - Select The Courier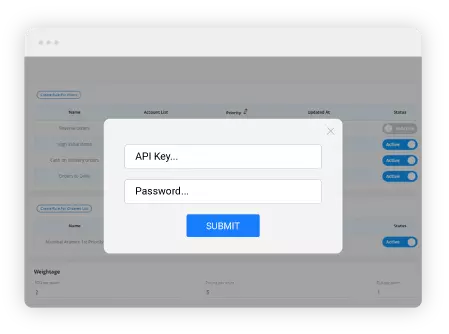 Step 2 - Enter API Key