Shipping services
Offers warehousing and vendor pickup options

Enables bulk order shipping and insurance services

Handles high value, heavy, and time-sensitive cargo
Special services
Stamp Collecting for China Postal Business

Fast and Reliable Newspaper and Magazine Subscriptions
Technology services
Get Route Optimization and 24/7 en-route support

Platform for all integrated technology solutions

Inventory management and real-time tracking
About

XpressBees
Xpressbees is a renowned shipping services provider which was established in 2015. It was founded by Amitava Saha and Supam Maheshwari and is headquartered in Pune. It is a startup company and has received funding from major international companies including the Alibaba Group. A total of 167.5 million USD has been invested in the company as of 2021 and is currently valued at 400 million USD. The company clocked a revenue of more than 1000 crore INR. Xpressbees is one of the largest shipping companies in terms of order volume. It handles an average 3 million shipments every single day and employs a workforce of more than 35,000 people throughout the country. It operates more than 3000 offices and services centers along with 52+ airport connections and delivers to over 2500 cities in India. The logistics company has 10 lac square feet of warehouse space and more than 100 hubs throughout the country.
Xpressbees offers several industry specific logistics solutions for eCommerce, healthcare, banking, manufacturing, food, automotive, and FMCG industries. It offers both B2C and B2B express services to companies and provides access to international markets through cross-border shipping solutions. It offers multimodal shipping services through air, sea and surface transportation. It also offers third party logistics services such as inventory management, order fulfillment for eCommerce businesses, reverse logistics, warehousing solutions and more. For eCommerce businesses it offers solutions like first mile pickups and last mile delivery, on-demand same and next day delivery, payment acceptance through cash-on-delivery and wallets, returns management, and a unified platform with predictive features to evaluate logistics performance.
For managing cross-border logistics it operates international consolidation centres and free-trade warehousing infrastructure. It also provides express order fulfillment services for international orders. Businesses are also able to track their orders using its platform. Xpressbees is a popular shipping platform and is one of the biggest shipping companies in the country. It is a popular choice for businesses of all scales, and is an ideal solution for several eCommerce businesses in the country.
Working with a variety of industries and having been founded by industry experts, it is a great choice for businesses in need of reliable shipping services. Xpressbees is a tech-heavy startup and relies on several technologies to maintain efficiency in its operations. It offers several integrations that allow businesses to gain access to several functional and improve their shipping performance. ClickPost is one of the largest shipping intelligence platforms in India and is a popular choice for several industry leaders. ClickPost is integrated with Xpressbees and businesses can go live with it in a single business day.
FAQs about

XpressBees
1) How do I track my packages?
When placing an order for a package or receiving mail, you usually get a reference number or tracking number from the sender. With this number at hand, you have the option of tracking your package and being aware of its live location at any time you wish. This tracking number is a combination of 13 alphanumeric characters. All you need to do is log into the portal, enter your tracking ID, and all your package details should be on your screen.
2) How long do International Deliveries take?
While one cannot precisely state an exact timeframe for International Deliveries from China Post, most Air Parcels usually take 5-10 days for Asia-Pacific countries, 7-15 days for European and American countries, and about 7-30 days for all other nations. For Surface Parcels the timeframe is usually a lot longer.
| | |
| --- | --- |
| API | Description |
| Manifestation and shipping label generation API: | To create the order, the AWB is generated, a shipping label is produced and the pickup request is initiated. |
| Track Shipment API: | Shipments with XpressBees can be tracked with the AWB number provided. |
| Cancellation API | After manifestation, shipments can be canceled to promote faster returns. |
| EDD API: | Estimated delivery dates (EDD) for shipments can be calculated and displayed. |
| NDR Action update: | When an NDR occurs, any actions taken for the order are updated directly via XpressBees API Integration. |
| Return Web-hooks: | These web-hooks enable you to track shipments that have been placed as return orders. |
VIEW API DOCUMENTATION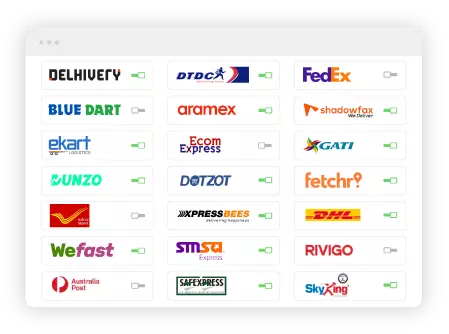 Step 1 - Select The Courier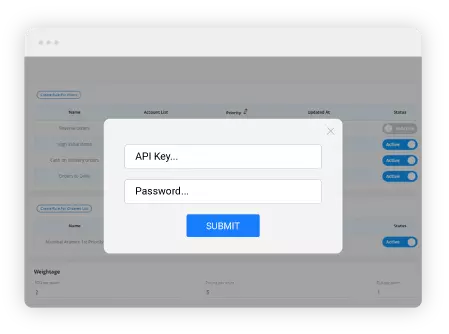 Step 2 - Enter API Key