Shipping services
Global Express Service

4PX Post Link
Special services
Customer Relationship Management Software

Automatic 4PX RMA Service
Technology services
Dedicated Account Managers

One-Stop Supply Facility
About

4PX
4PX is a Chinese delivery and postal service provider. It specializes in warehousing and logistics fulfillment for cross-border deliveries. It offers a variety of services in this regard, ranging from freight transport and international express post to inventory and export management. They also dabble in certain supplementary services such as management, software, and consulting facilities.
4PX was first formed in 2004 in China. It is one of the most popular and widely used logistics providers in the country. In terms of order volume, revenue, and operating size, it is by far the largest logistics company in China. It is used and trusted by over 20,000 e-commerce sellers and also employs more than 1500 employees across the world.
Several larger companies, such as the Shenzhen Capital Group as well as the Singapore Post Limited, are major investors in 4PX. The latter has currently acquired as much as a 20% stake in the platform. In fact, 4PX also offers Singpost tracking in the Asia-Pacific region as a supplement to Singapore Post.
The signature facility offered by this company is the Global Express Service. Also known as E-order, it is a service that strives for greater logistical integration and cooperation between China and the rest of the world. It pushes for affordable delivery services internationally by partnering with local carriers. It also aims to negotiate for cheaper prices with platforms like FedEx, Aramex, UPS, and so on.
At present, 4PX has about seven warehouses across the world, scattered in China, the UK, the USA, Germany, and Australia. The company operates centers in Shanghai, Shenzhen, and Hong Kong with a wide and expansive domestic delivery network. With such a vast array of delivery facilities and distribution centers, 4PX is a preferred postal company for several major e-commerce providers, such as AliExpress and Amazon.
The above-mentioned functionality of 4PX can be even further enhanced with the help of third-party logistics technology platforms such as ClickPost, which make use of shipping and tracking API to drive courier integration and offer smart API tracking facilities along with warehousing and inventory management.
FAQs about

4PX
1) How can 4PX packages be tracked?
In order to be able to track a package on 4PX, you will need a tracking number first and foremost. 4PX offers a simple and unique tracking or order number for all your orders. You will need to log on to the 4PX tracking portal and enter your order number over there. If the number is valid, the portal will then display all necessary and relevant details related to the order or package you are interested in tracking.
2) What is the normal delivery time for a package from 4PX?
Packages from 4PX vary significantly when it comes to the timeframe for delivery. Delivery time depends on several factors starting from package type and size to the destination locale and weather. It usually takes around 4 to 40 days for international deliveries. Countries like Singapore, Taiwan, and Nepal receive their packages the quickest. It takes around 12 to 25 days to process deliveries in Europe and more than a month for places like Africa and South America.
| | |
| --- | --- |
| API | Description |
| Manifestation and shipping label generation API: | Create order on Courier Partner, fetch waybill and shipping label and place pickup request |
| Track Shipment API: | Track your 4PX shipment using AWB and Courier Partner |
| Cancellation API | Cancel shipment manifested on Courier Partner for faster returns |
| EDD API: | Show estimated delivery date for shipments on the order checkout page |
| NDR Action update: | Updates the after NDR action directly on courier company's database |
| Return Web-hooks: | Track your return shipment using AWB and Courier Partner using web-hooks |
VIEW API DOCUMENTATION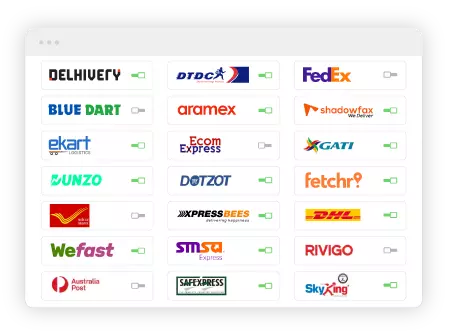 Step 1 - Select The Courier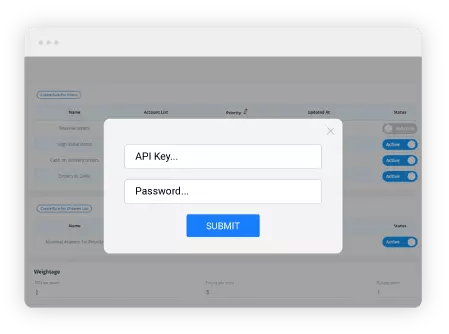 Step 2 - Enter API Key