China Post API
Integration and Tracking
ClickPost Multi-carrier integration platform lets you integrate with 150+ carriers including China Post using a single API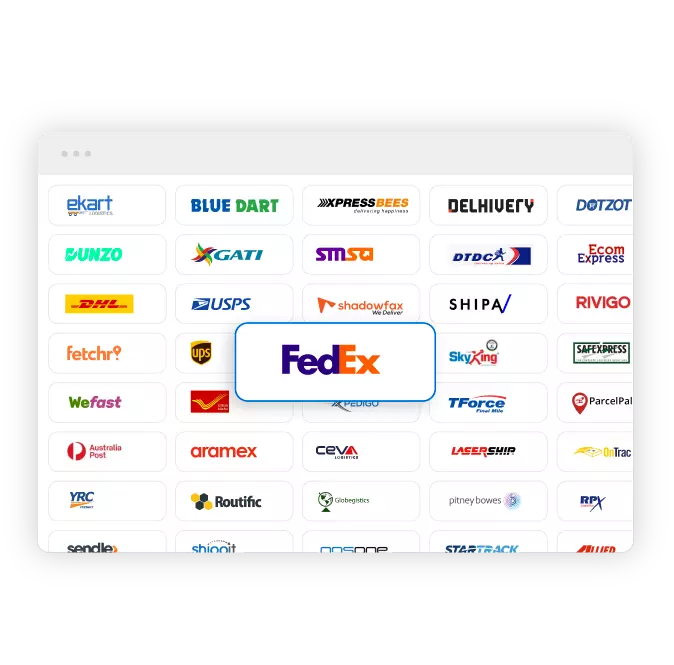 Shipping services
Express Delivery throughout mainland China

Air Parcels for Fast International Delivery
Special services
Stamp Collecting for China Postal Business

Fast and Reliable Newspaper and Magazine Subscriptions
Technology services
Integrated e-commerce solutions

Personalized Virtual Greeting Cards
About

China Post
China Post is the official state-owned postal service company of the People's Republic of China. It operates all throughout mainland China, excluding the special administrative regions of Macau and Hong Kong. It is officially supervised and regulated by the State Post Bureau, a Chinese government agency that is responsible for overseeing all postal operations in the country.
The company was established in 1949 when it replaced the erstwhile Chunghwa Post (1912 to 1949) from the era of the Republic of China. Formerly managed by the Ministry of Posts and TeleCommunications, China Post eventually came under the control of the State Post Bureau. The Bureau itself previously used to report to the Ministry of Industry and Information Technology but is now administered by the Ministry of Transport.
As of 2019, China Post currently has over 370,000 post offices scattered across mainland China, with a fleet size of more than 86,000 transport vehicles, 33 aircraft, and 174 railway carriages.
The company offers a variety of postal and delivery services, ranging from parcel, express, and business logistics facilities. They deal with a huge volume of letters, mail, and parcel deliveries on domestic and international fronts and dabble in newspaper distribution, life insurance, express postal delivery, stamp issuance, postal remittances, and postal agent services. They even provide assistance with specialized e-commerce services, such as e-commerce courier tracking, cross-border customs clearance, omnichannel business management systems, and so on.
International delivery Services for the China Post include Small Parcels, Large Packages, and EMS. The Small Parcel and Large Package tiers of mail can be easily registered for tracking. EMS is usually considered a faster alternative to the former two tiers, although it is significantly more expensive. Their delivery options can mainly be categorized as Air Parcel, Surface Air Lift Parcel, and Surface Parcel. The Air Parcel option is the most popular due to its wide perception of being reliable and cheap.
Miscellaneous services offered by China Post include but are not limited to the China Postal Savings, China Post Life, and China Postal Business services. The China Postal Savings Bank, established in 2007, is one of the largest state-owned banks in the country and offers postal savings management facilities to its customers. It has a widespread banking network, with over 37,000 bank branches for savings purposes.
The China Postal Business service deals with assisting businesses with their logistical and postal needs and facilitating all-around growth of national business infrastructure. Some of its principal features are confidential correspondence, postal financial services, and e-business facilities. Logistics technology platforms like ClickPost can help vendors with courier and shipping API integration, allowing them to utilize China Post's services a lot more efficiently, assisting with a variety of functions such as API tracking and logistics.
FAQs about

China Post
1) How do I track my packages?
When placing an order for a package or receiving mail, you usually get a reference number or tracking number from the sender. With this number at hand, you have the option of tracking your package and being aware of its live location at any time you wish. This tracking number is a combination of 13 alphanumeric characters. All you need to do is log into the portal, enter your tracking ID, and all your package details should be on your screen.
2) How long do International Deliveries take?
While one cannot precisely state an exact timeframe for International Deliveries from China Post, most Air Parcels usually take 5-10 days for Asia-Pacific countries, 7-15 days for European and American countries, and about 7-30 days for all other nations. For Surface Parcels the timeframe is usually a lot longer.
| | |
| --- | --- |
| API | Description |
| Manifestation and shipping label generation API: | Create order on Courier Partner, fetch waybill and shipping label and place pickup request |
| Track Shipment API: | Track your China Post shipment using AWB and Courier Partner |
| Cancellation API | Cancel shipment manifested on Courier Partner for faster returns |
| EDD API: | Show estimated delivery date for shipments on the order checkout page |
| NDR Action update: | Updates the after NDR action directly on courier company's database |
| Return Web-hooks: | Track your return shipment using AWB and Courier Partner using web-hooks |
VIEW API DOCUMENTATION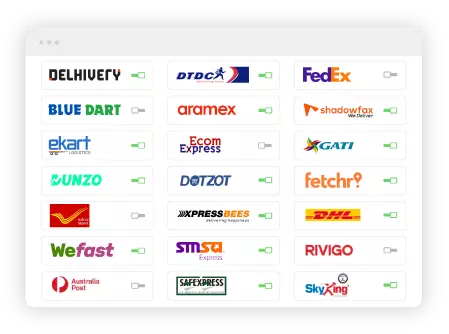 Step 1 - Select The Courier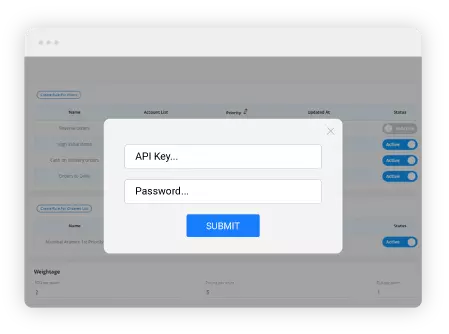 Step 2 - Enter API Key