Correos Express API Integration
and Tracking
ClickPost Multi-carrier integration platform lets you integrate with 150+ carriers including Correos Express using a single API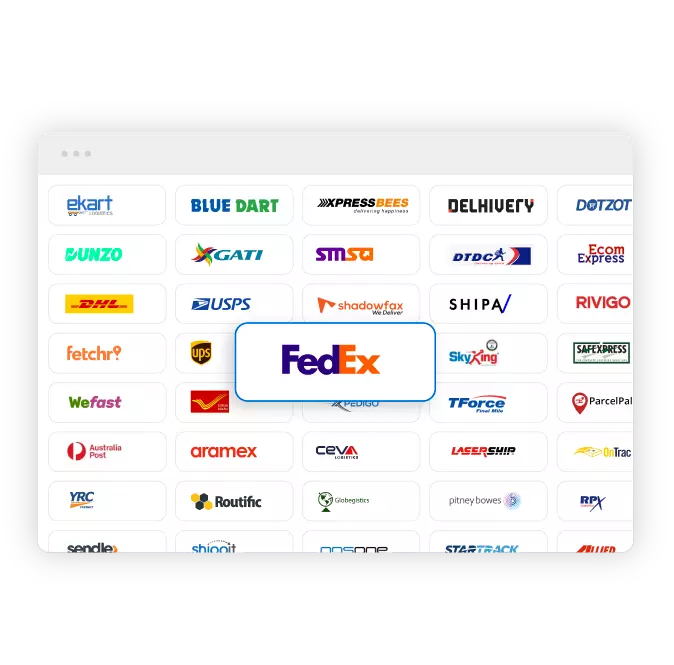 Shipping services
Schedule-able deliveries

International Express shipments

Proactive second delivery attempt
Special services
Reverse logistics

Enable COD payments

Flexible Pickup
Technology services
RFID tracking services

Notifications via SMS

Instant address location via PDA
About Correos Express
Correos Express is a subsidiary of a State-owned company based in Barcelona that handles the postal service network in Spain. It also operates the postal service in Andorra according to the bilateral agreement alongside the French Postal company La Poste. The company is known for its reliability and modern features, allowing it to compete with some of the most renowned carriers in the industry.
The company has a history dating back to as early as 1716 when the company was officially handed over to the Postmaster General by the Monarch of Spain. The company has been owned and operated by the government since then. Even today, the federal government has 100% ownership of the company. The company handles over 5.4 billion emails per year with the help of 53,000 employees working in over 10,000 post offices across Spain. The Correos (mail in Spanish) owns three companies that handle various operations in the country. The Correos express subsidiary handles the urgent and express mail delivery service.
Unlike most postal services, the Correos express allows you to reattempt a delivery in an optimized manner to reduce the percentage of the RTOs. The company has a reputation for on-time deliveries as you can schedule a time slot for your delivery. The rates can vary according to your chosen time slot but can make a massive difference while handling business-related shipments.
As the postal service modernized itself to serve the needs of the logistics sector in the country, the company implemented RFID tracking services. The company offers a hoard of ecommerce focused services, including notifications via SMS, returns management, and acceptance of COD payments. These services help you to track your parcel in real-time. You can ensure your shipments with optional insurance service. Customers can also opt to get a delivery note of the return. In addition, ecommerce businesses have access to over 2300 locations from where customers can pick up their orders. ClickPost has a shipping API integration with Correos express to optimize domestic deliveries within Spain and Portugal.
FAQs about Correos Express
1) Is Correos express reliable for ecommerce shipments?
Correos Express is the most reliable logistics partner in the Spanish region. The company has sent a benchmark for the postal services for other companies. Along with that, the company is constantly adopting modern features like RFID tracking and Notification service to allow ecommerce companies to provide a better customer and delivery experience.
2) How long does it take to deliver through Correos Express?
You can choose from various service packages from Correos express to get your order delivered in time. Depending on your chosen service, the carrier will take about 1-6 working days to deliver your order.
| | |
| --- | --- |
| API | Description |
| Manifestation and shipping label generation API: | Create order on Courier Partner, fetch waybill and shipping label and place pickup request |
| Track Shipment API: | Track your Correos Express shipment using AWB and Courier Partner |
| Cancellation API | Cancel shipment manifested on Courier Partner for faster returns |
| EDD API: | Show estimated delivery date for shipments on the order checkout page |
| NDR Action update: | Updates the after NDR action directly on courier company's database |
| Return Web-hooks: | Track your return shipment using AWB and Courier Partner using web-hooks |
VIEW API DOCUMENTATION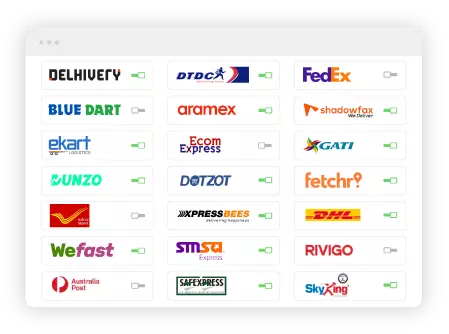 Step 1 - Select The Courier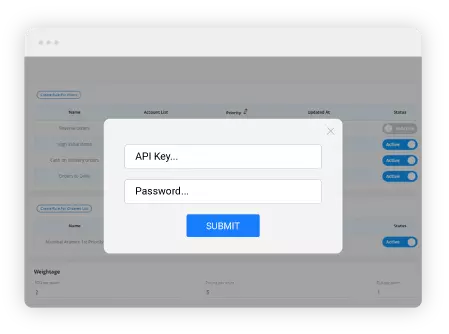 Step 2 - Enter API Key