GDEX API Integration and Tracking
ClickPost Multi-carrier integration platform lets you integrate with 150+ carriers including GDEX using a single API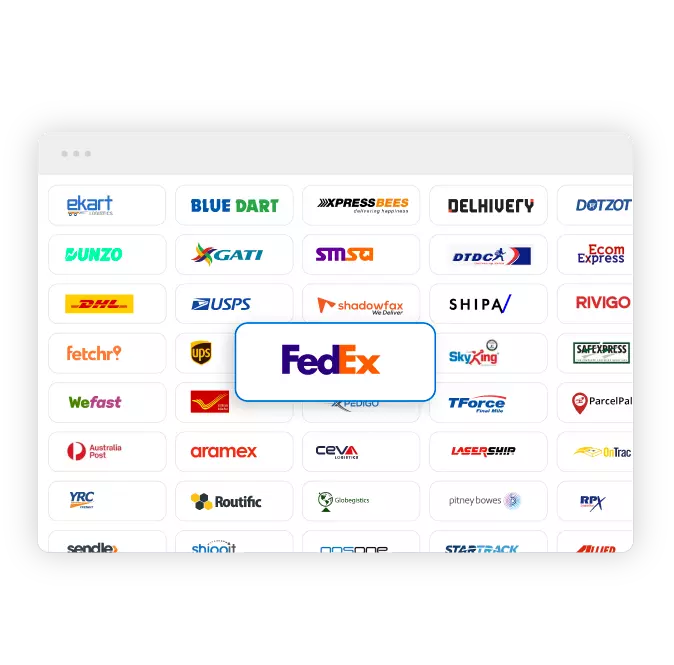 Shipping services
Domestic Express Carrier

International Express Carrier
Special services
Enhanced Liability

GDEX Prepaid Service
Technology services
myGDEX Facility

Online Quotes and Shipment Creation
About GDEX
GDEX Carrier, or GD Express Carrier, is a logistics and transportation service company specializing in express delivery, domestic and international carrier solutions, as well as customized logistics services. It is a very widely used carrier, mainly in the Southeast Asian region. It offers a variety of services ranging from delivery of mail and shipments to transportation of frozen and chilled products, and so on.
GDEX was first founded in Malaysia in 1997. In 2000, Teong Teck Lean took over the reins of the company and transformed it from a money-losing venture to a fairly profitable undertaking. The company was listed on the stock exchange in 2005. It also entered the international market in Indonesia and Singapore in 2017. At present, GDEX Carrier has over 410 stations and outposts located across Malaysia and Singapore. These stations consist of 100 branches, 57 agents, 11 lodge-in centers, and 242 reseller agencies.
The company has a wide and expansive delivery network, connecting different parts of the Asia-Pacific region in particular. Their workforce consists of around 4,500 employees, consisting of managers and delivery representatives. GDEX also has a delivery fleet of more than 1,300 trucks and vans.
With a robust delivery structure in place, GDEX offers a variety of services, such as the Domestic Express Carrier, which provides door-to-door next-day delivery, same-day delivery service, home pick-up, and early anticipated delivery facilities. Their customized logistics solutions policy allows clients to set their own tailored rules and restrictions and set up their own delivery strategy as and when they need it.
GDEX offers safe and efficient handling for luxury or high-value deliveries. In addition, the company also offers supplementary logistics facilities such as warehousing, packing and distribution, customs clearance for international shipments, and so on. They even go the extra mile to ensure certain categories of items are stored in temperature-controlled environments for storage and warehousing purposes.
Some of their other miscellaneous services include GDEX Prepaid and Enhanced Liability. The former assures clients of hassle-free shipping at flat rates by offering various kinds of products, and the latter is a sort of insurance facility that takes on the risk of loss or damage of the shipment during transport.
With a vision of leading the logistics space in their area of operations and functioning with the core values of integrity, teamwork, and innovation, it is clear that GDEX Carrier is a solid choice in all regards. The functionality of the company can be further strengthened by pairing it with logistics intelligence platforms like ClickPost, which employ shipping and tracking API for courier integration purposes, as well as to build a unified logistics workflow from start to finish.
FAQs about GDEX
1) How do I create a shipment on GDEX?
In order to create a shipment on GDEX Carrier, you need to log on to the website and go to the Quote Box or alternatively click on the Send Package button in the menu bar. Then you have to enter all the details and information regarding the shipment. Next, you only need to make the payment online and collect your consignment number. This process can be done both on a computer and a mobile device. In order to create multiple shipments at once, you need to be registered with an account.
2) How do I make the payment for creating a shipment?
You can make the payment while creating a shipment through online means. The methods offered include debit cards, credit cards, online banking, and e-wallet. People can also use the myGDEX Online Wallet and pay through myGDEX Credits. The Wallet contains special features and privileges that can be used to access GDEX services exclusively.
| | |
| --- | --- |
| API | Description |
| Manifestation and shipping label generation API: | Place an order creation request with the carrier |
| Track Shipment API: | Track your shipment with the help of the barcode or 12-digit tracking number |
| Cancellation API | Cancel the GDEX shipping request |
| EDD API: | Estimate the date of delivery according to the chosen Skynet service |
| NDR Action update: | Handle failed delivery attempts to correct the issue |
| Return Web-hooks: | Initiate a return request with the carrier for a pickup at the customer's doorstep |
VIEW API DOCUMENTATION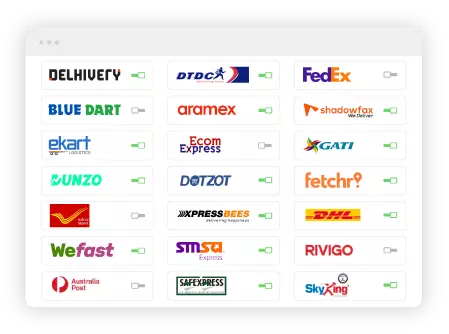 Step 1 - Select The Courier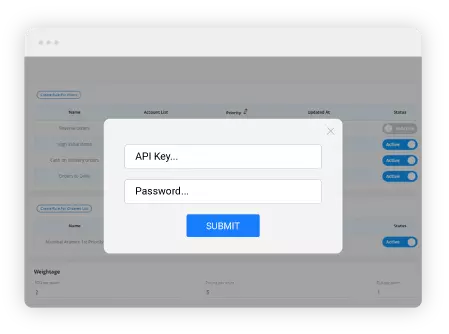 Step 2 - Enter API Key