ClickPost integrates with 150+ shipping carriers, including MRW, through a single API.
MRW Services
For Individuals

For Companies

Shipping & tracking

National services

International services

Pets

Discounted services

Shipping for company

Be a MRW Point

National services

International services

Pets

Bureaufax

Digital logistics

eCommerce

Logistics solutions

Sector solutions

Discounted services

Packaging
About MRW
Founded by MRW Group, MRW is an urgent transport brand offering national and international shipment deliveries to customers. The parent company was established in 1977, with 100% national capital, and works towards making eCommerce logistics simpler and more efficient. MRW Group is headquartered in Barcelona, Spain, and serves more than 200 destinations around the world. They have over 10,000 employed personnel, more than 550 franchises, and 58 logistic platforms in Spain, Portugal, Gibraltar, and Andorra alone. The company is trusted by over 15000 eCommerce stores and makes an average of 70 million shipments every year.
Not only this, but in 2018, it surpassed more than 1,000 million euros in earnings. The company's values are to be credited for accomplishing this wonderful milestone. MRW holds certain values in high regard and even implements them in its business. These values include quality, innovation, capillarity, closeness, speed, reliability, and, last but not least, sustainability. Together these make MRW an exceptional logistics player in the European sphere.
In the past couple of years, MRW has aced its eCommerce game. It has started providing quality services to both private and public players, making itself a household name in Spain and several international regions. Apart from taking the company to great heights through various business operations, MRW actively participates in CSR activities. Since 1993, it has been running a program called Solidarity shipments without any economic or government aid. The scheme is generally overseen by shareholders and a network of offices, and a percentage of these earnings go to various upliftment activities for underprivileged groups of people.
If you also wish to be acquainted with the norms of the company, use ClickPost's API integration with MRW to get connected with MRW in a day.
FAQs about

MRW
1) What is MRW?
MRW is an express transport brand that delivers national and international shipments to a variety of customers and organizations.
2) How many areas does MRW service?
With several offices and a strong network, MRW ships to more than 200 destinations, including Andorra, Spain, Gibraltar, and Portugal.
3) Is MRW an independent company?
No, MRW works under the guidance of MRW Group. However, it might have a different board or management personnel than that of the parent company.
4) What are MRW's core values?
MRW's core values include quality, innovation, capillarity, closeness, speed, reliability, and sustainability.
5) How long has MRW been in the industry?
MRW Group has been working since 1977 and believes in transforming the logistics industry the correct way, i.e., a step at a time.
| | |
| --- | --- |
| API | Description |
| Manifestation and shipping label generation API: | Create order on Courier Partner, fetch waybill and shipping label and place pickup request |
| Track Shipment API: | Track your MRW shipment using AWB and Courier Partner |
| Cancellation API | Cancel shipment manifested on Courier Partner for faster returns |
| EDD API: | Show estimated delivery date for shipments on the order checkout page |
| NDR Action update: | Updates the after NDR action directly on courier company's database |
| Return Web-hooks: | Track your return shipment using AWB and Courier Partner using web-hooks |
VIEW API DOCUMENTATION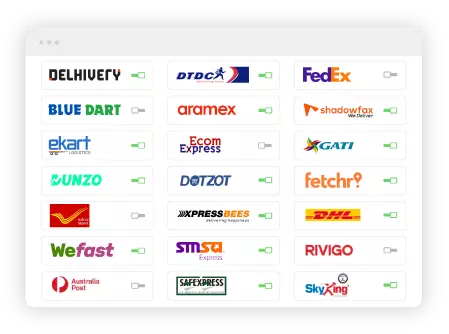 Step 1 - Select The Courier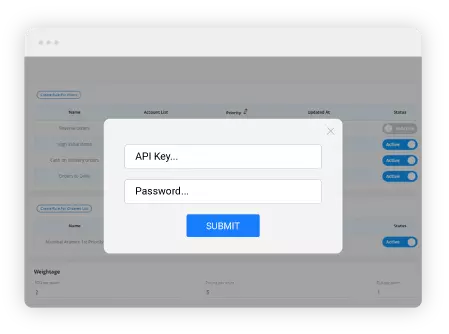 Step 2 - Enter API Key