Shipping services
Domestic Shipping

Hyperlocal Shipping
Special services
Delivery Aggregation

Hyperlocal Marketplace
Technology services
Order Tracking

API Integration
About

Qwqer HLD
Qwqer HLD is a delivery management and aggregation platform operating in the Indian market. It is a hyperlocal delivery platform that allows you to submit a delivery request and assigns a driver to fulfill the order. They are currently operating in the hyperlocal space in India, delivering groceries and other daily necessities.
Qwqer also has a hyperlocal marketplace where you can sign up as a merchant and sell your products. This comes with the advantage of integrated delivery using Qwqer. But you do not necessarily need to sign up for the marketplace to use their delivery aggregation service. They have certain advantages over other hyperlocal players as any merchant irrespective of platform can use their delivery service.
Qwqer has a two-step authentication process that ensures that you are handing over the delivery to the correct delivery person. They offer live tracking for deliveries, and you can also opt for their 'Delivery Assurance; program to get transparent pricing and consistent deliveries. Qwqer has worked with some notable clients like Amazon and LegalZoom.
If you are an ecommerce business handling a high volume of orders, Qwqer's API integration provides a seamless way to create and track orders from a streamlined interface. It essentially allows you to use Qwqer's services from any third-party logistics intelligence platform. This also provides you with the flexibility of using multiple delivery partners as per your convenience.
Clickpost has an API-level integration with Qwqer that allows you to use Clickpost's delivery assurance features along with Qwqer. You can also upload your service level agreement with Qwqer on the ClickPost platform, and get access to hyperlocal delivery features and convenience like never before.
FAQs about

Qwqer HLD
1) How to get started with using Qwqer?
To get started with using Qwqer, you need to download their app and create an account. Following this, you can place your delivery request and the platform will assign you a delivery partner.
Once the order has been picked up, you will be able to track the progress till delivery.
To get started on the Qwqer marketplace, you need to download the app, create an account, and register as a merchant.
2) Which cities are currently serviced by Qwqer marketplace?
Qwqer marketplace is currently available in Kochi and Coimbatore. Their standalone delivery services have a much higher reach, with services available in most tier-1 cities.
| | |
| --- | --- |
| API | Description |
| Manifestation and shipping label generation API: | Used to manifest orders and generate shipping labels containing order and AWB number |
| Track Shipment API: | Used to retrieve tracking details of an order |
| Cancellation API | Used to cancel shipped or manifested orders and start restocking procedure |
| EDD API: | Returns the Estimated Delivery Date of an order |
| NDR Action update: | Used to resolve failed deliveries |
| Return Web-hooks: | Used to accept product returns and initiate reverse shipment |
VIEW API DOCUMENTATION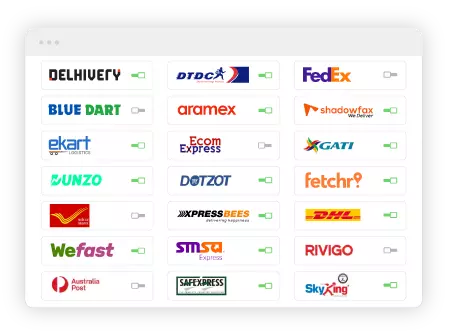 Step 1 - Select The Courier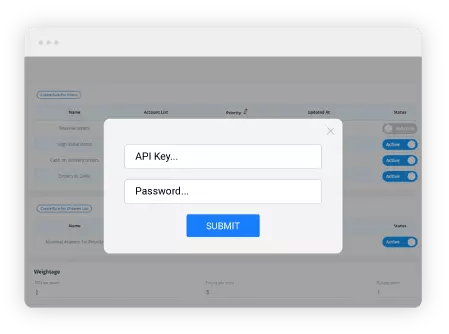 Step 2 - Enter API Key