SEKO Logistics API Integration and Tracking
ClickPost Multi-carrier integration platform lets you integrate with 150+ carriers including SEKO Logistics using a single API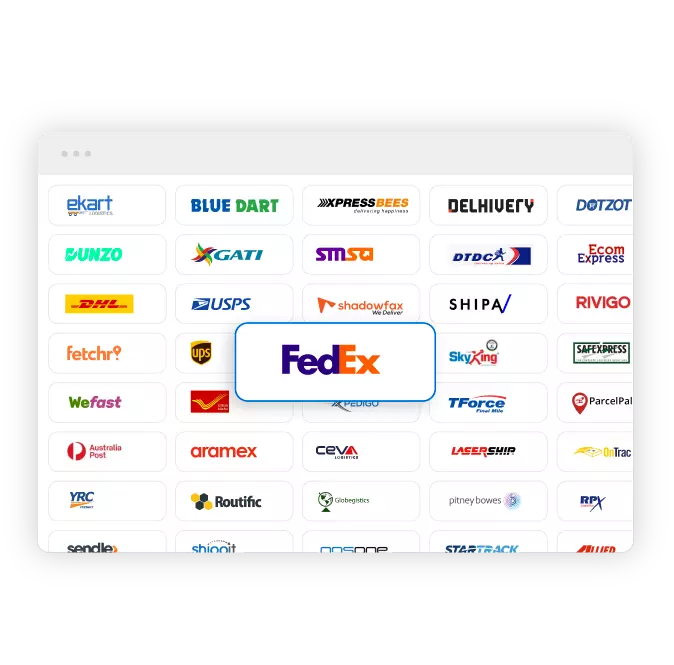 Shipping services
Next-day/ Two-day delivery

Next-day AM Delivery

Freight Services
Special services
Cross-border ecommerce solutions

Branded post-purchase experience

Warehousing and Fulfilment
Technology services
Real-time shipment tracking

MySEKO Shipping Management

SEKO 360 WMS
About SEKO Logistics
SEKO Logistics is a veteran logistics company that provides various logistics services, including shipping, freight forwarding, and warehousing. The carrier uses innovative technology platforms to integrate with modern ecommerce and retail spaces to provide a seamless shipping experience.
The company provides end-to-end business solutions and a suite of software services to enhance the shipping experience. The carrier even has special services that enable it to cater to the industry's specific needs.
SEKO was founded in 1996 in Chicago. Since then, the carrier has been operating out of its headquarters here, which has over 120 offices in 40 countries. The carrier is a preferred Amazon FBA partner. The carrier has specialized solutions that cater to the needs of industries like Aviation, Automobile, retail, D2C, and Defense.
Additionally, SEKO has unique integrations with marketplaces to enable the sellers and merchants on these platforms to have a seamless order fulfillment setup. The supply chain network of the carrier processes over 10,000,000 shipments on a monthly basis.
Being a veteran in the logistics space, SEKO understands the need for a variety of shipping services. The carrier has a variety of freight forwarding services, including Land, Sea, and Air Freight. You even send urgent parcels through its next-flight out service. For its door-to-door delivery options, you can choose the standard or express shipping service.
Under the express service, you can choose from next-day AM delivery, next-day delivery, or two-day delivery. These services allow you to offer a variety of shipping options to your customers so that they can choose according to their preferences and need.
The carrier also offers cross-border ecommerce solutions to enable a global reach for its clients. With SEKO's innovations, it provides a branded post-purchase and returns experience to your customer to improve your customer retention rate and allow you to improve your brand perception. The warehousing and order fulfillment services paired with the real-time tracking service of the carrier provide a seamless shopping experience to your customers.
SEKO has a suite of software services. It provides shipping management software known as MySEKO and a WMS called SEKO 360 and SEKO IMS for better order fulfillment. ClickPost has a shipping and logistics API Integration with SEKO to enable a flawless ecommerce customer experience with its NDR and NPR capabilities.
FAQs about SEKO Logistics
1) How long does SEKO take to deliver?
SEKO usually delivers domestic parcels within 1-2 business days. The time frame for the standard service usually depends on the delivery location. You can choose from the express services if you want to deliver the order within a pre-defined time frame. SEKO offers next-day AM, next-day, and two-day delivery services.
2) How can I manage and track my orders with SEKO?
SEKO uses innovative technology platforms to enable its clients with a suite of software services. The MySEKO is a shipping management software that tracks and manages deliveries with the carrier. SEKO 360 is a warehouse management system that allows for a better and faster order pick and pack process. SEKO IMS is an inventory management system that enables you to manage and track your inventory in real-time.
| | |
| --- | --- |
| API | Description |
| Manifestation and shipping label generation API: | Create order on Courier Partner, fetch waybill and shipping label and place pickup request |
| Track Shipment API: | Track your SEKO Logistics shipment using AWB and Courier Partner |
| Cancellation API | Cancel shipment manifested on Courier Partner for faster returns |
| EDD API: | Show estimated delivery date for shipments on the order checkout page |
| NDR Action update: | Updates the after NDR action directly on courier company's database |
| Return Web-hooks: | Track your return shipment using AWB and Courier Partner using web-hooks |
VIEW API DOCUMENTATION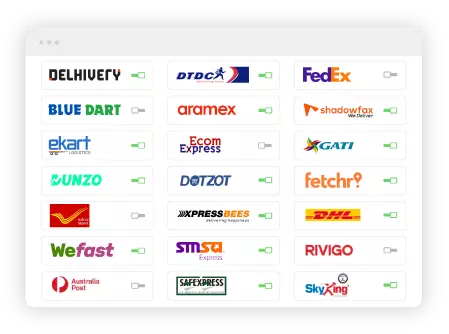 Step 1 - Select The Courier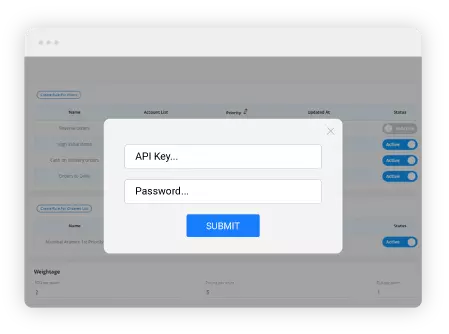 Step 2 - Enter API Key