Shipping services
Next-flight out

Next-day delivery

International delivery
Special services
Break Bulk services

Transport Packaging

B2B order fulfiment
Technology services
Real-time tracking and Monitoring

Returns Management Software

Logistics Network Management System
About

CriticaLog
Criticalog is, as the name suggests, a critical logistics company that provides much needed supply chain management and shipping services. Criticalog is run by a team of experts in the logistics industry and has its roots firmly planted in a 150 year old logistics company named Gondrand Logistics. It received a heavy dose of its funding from the Swiss investment firm, LoGon investments GmbH. In less than a decade, Criticalog has grown to service over 16500 pin codes across the country as well as in international borders. With the help of 120 airlines as partners, Criticalog has handled a total of nearly 4 million shipments, valued altogether at a little over 1 trillion USD. Criticalog specialises in custom logistics services, providing specialised handling for different types of goods, temperature controlled transit and is even equipped to handle radioactive materials in addition to high value or highly fragile shipments.
If you're looking for speedy shipping services, Criticalog is a good choice as it provides same day delivery, next day delivery, a feature called lite express which is more cost effective, and even door to door international delivery with additional help for customs clearance. Criticalog can also be relied upon to provide highly effective reverse logistics services, a must-have for most ecommerce industries. When it comes to specialised handling, Criticalog takes care of temperature-sensitive shipments, time-sensitive shipments, fragile cargo, dangerous or hazardous materials, radioactive materials and even ODC (Odd Dimension Cargo).
But perhaps what Criticalog is most appreciated for is the range of fulfilment services provided, including both B2B and B2C order fulfillment, strategic stocking for better inventory management, implant services at warehouses to oversee pickup and delivery operations, specialised packaging services to ensure optimal shipment conditions during transport, and break bulk services which ensure bulk shipments are directly moved to an ideal in-city storage point where each shipment can be split.
Criticalog is especially helpful for international deliveries as it provides an Importer of Record, who then ensures the legality of goods being transported overseas and provides the right documentation for the same. Criticalog is an expert in reverse logistics and returns management. In fact, this carrier enables you to maintain full visibility over your inventory and supply chain.
Using API integrations, you can receive delivery updates in real-time and monitor the entire life cycle of each shipment. You can optimize your shipping operations with the help of their logistics network planning and service operations management. If you want to get onboard with Criticalog, you can do it in less than 24 hours with the help of ClickPost and our Courier API integration.
FAQs about

CriticaLog
1) How do I track my shipment with CriticalLog?
In order to track your shipment with the carrier, you can either access CriticalLog's website. On this website, you will find a dedicated tracking section to enter your order reference number and check the latest status of your order.
2) What are the types of goods that CriticalLog handles?
CriticalLog and its network can handle almost any type of goods. This includes weather-sensitive shipments, Precious goods, Radioactive goods, Dangerous goods, Odd Dimension Cargo, and perishable goods at a domestic level. CriticalLog has special shipping services for all these cargo types since its supply chain has the capabilities.
3) How Does It Work?
Once ClickPost integration is live with your ecommerce platforms, you won't need to integrate with CriticaLog individually to access the carrier's services.
| | |
| --- | --- |
| API | Description |
| Manifestation and shipping label generation API: | Manifest an order with the carrier to request pickup and transit of a parcel |
| Track Shipment API: | Allows you to track orders made with CriticaLog and send tracking updates to the customer |
| Cancellation API | Cancel the order created with the carrier |
| EDD API: | Estimate the date of the delivery and display the date on the checkout page |
| NDR Action update: | Update the NDR status of the order along with the necessary resolutions |
| Return Web-hooks: | Initiate return with CriticaLog according to the request of the customer |
VIEW API DOCUMENTATION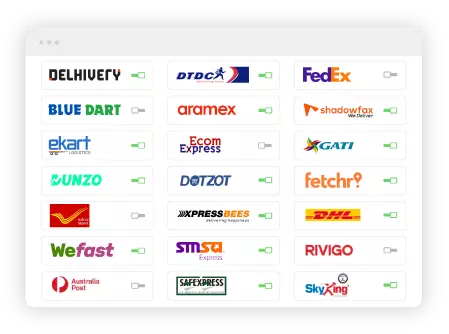 Step 1 - Select The Courier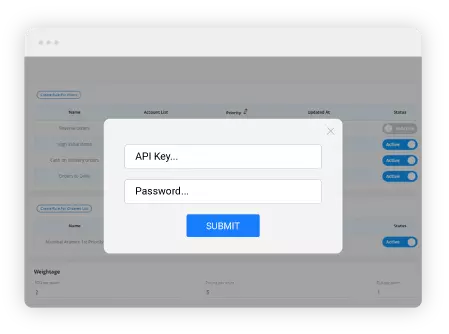 Step 2 - Enter API Key