iThink Logistics API
Integration and Tracking
Get Direct integrations with AWB, Shipping label, Tracking, Cancellation, NDR, Returns API of iThink Logistics using ClickPost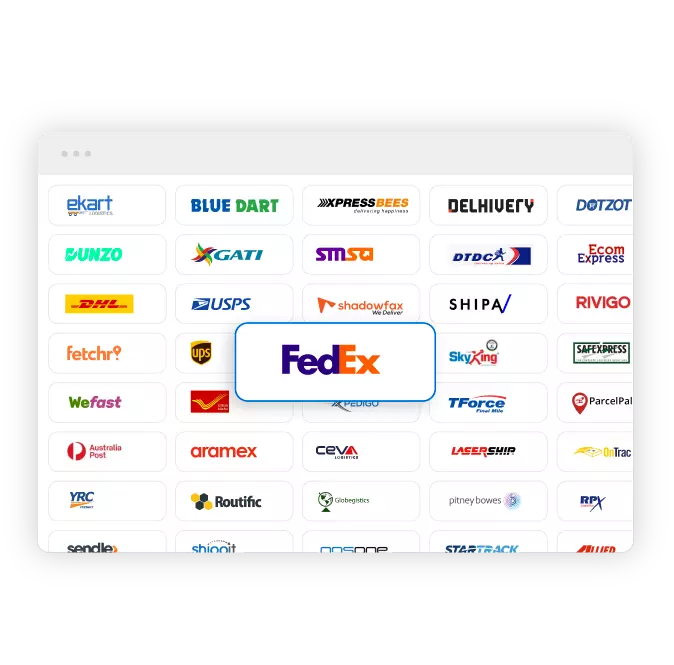 Shipping services
Same day parcel pickups enable speedy delivery

Weight charges for forward and reverse shipping
Special services
Resolve issues regarding weight discrepancies fast

Faster COD remittance cycles for COD orders
Technology services
Email and SMS Notifications for shipment tracking

Automated NDR Management for all shipments
About iThink Logistics
iThink Logistics is an up-and-coming courier aggregation platform for ecommerce businesses that lets you select the carriers you want to tie up with from a pre-existing list. IThink Logistics operates all across India, reaching 26000 pins and upwards. You can gain access to this pin code reach by integrating with many of iThink Logistics selected shipping companies. This aggregation platform will handle the process of integrating with the respective carriers, enabling you to use their services at cheaper prices, manage their performance, order completion and overall operational efficiency from a single page, and finally automate order fulfillment. IThink Logistics is all about providing the most seamless shipping experience available for Ecommerce businesses.
The fast integrations it offers with different carriers also enables you to synchronise order information with your various selling channels in real-time so you're always keeping track of your inventory. This aggregation platform enables both prepaid and postpaid payment options for customers, enabling faster COD remittance, minimal manual effort, and allowing for credit to be transferred in respect of unremitted COD orders so there needn't be any break or gap in cash flow for your Ecommerce enterprise. This is further enhanced by the automated billing reconciliation system offered by this aggregator.
Through this system, most COD remittances are able to be cleared one day after delivery. You are also given greater visibility of the COD reconciliation process and you can determine freight charges for both forward and reverse shipping in advance. In fact, this same system also enables weight discrepancies leading to incorrect freight costs to be caught and resolved faster. Ithink logistics also offers a rate calculator so you can get the cheapest prices from each shipping partner before selecting one for an order.
To further ensure cost-effective selection of carriers for individual orders, an AI-driven recommendation engine is available that lets you check which carriers offer same-day services, live NDR updates and low number of undelivered orders. For Ecommerce enterprises with high order volumes, IThink Logistics offers live NDR updates, which enables you to detect NDR-related issues early and for you to inform customers and carriers in advance.
You can then get real-time live updates on the progress of each undelivered order or failed delivery during each delivery reattempt. These delivery attempts are automated by an AI-based NDR tool that also provides regular auto-generated data reports on each shipment. For both NDR as well as for all other types of orders placed by customers, they can be viewed and managed from a single multifunctional dashboard that gives you real-time updates on each order, including undelivered orders. To further simplify the process and reduce RTO caused by NDR, IThink Logistics offers a facility whereby undelivered orders can be picked up from where they were dropped off instead of having to wait for customers to hand over the order.
In case of doorstep pickups, QC tests are performed to ensure the condition of the product is in accordance with your ecommerce company's return policy. iThink Logistics also understands the importance of customer engagement, offering a white label tracking page to be displayed on your platform. This tracking page will display real-time updates as well as accurate estimated delivery dates to customers on their orders. And to understand the impact this tracking page has on your customers as well as the impact of your overall operations, you can measure customer loyalty using the Net Promoter Score feature. This lets you stay ahead of your customers' demands and always stay engaged with them. ClickPost has courier API integration with iThink Logistics and thereby allows eCommerce companies to go-live with iThink Logistics in just 1 day.
FAQs about iThink Logistics
1) When will my iThink Logistics parcel be delivered?
The delivery time for orders shipped with iThink Logistics differs based on the delivery zone. Within the same city, delivery is completed within 1-2 days. Delivery time is 2-3 days for neighboring cities and 3-4 for metro cities. All other deliveries take between 4-7 days.
2) How should I track my iThink Logistics shipments?
There are two ways to track shipments with iThink Logistics. The first, for individual shipments, requires the designated order tracking number to be entered on the carrier's website. The second option is to integrate with a shipping software like ClickPost. These software help you track all orders with all integrated carriers.
| | |
| --- | --- |
| API | Description |
| Manifestation and shipping label generation API: | To automate the process of creating shipping labels and waybills, iThink Logistics API integration does the trick |
| Track Shipment API: | Get next level shipment tracking options with iThink Logistics to follow orders every step of the way |
| Cancellation API | This API integration makes sure cancellations are made instantly so orders are returned faster |
| EDD API: | Don't keep customers in the dark. Let them know exactly when orders will be reaching them with the estimated delivery date |
| NDR Action update: | Ensure orders do not go undelivered even after NDRs occur by reporting all action to the carrier |
| Return Web-hooks: | Track shipments for return orders effectively and receive automated tracking updates |
VIEW API DOCUMENTATION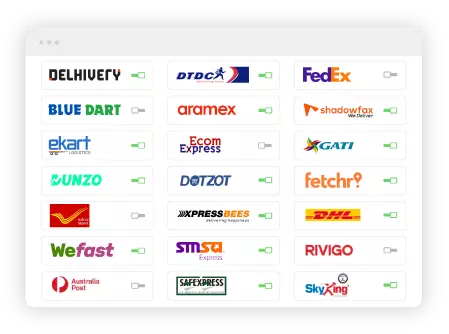 Step 1 - Select The Courier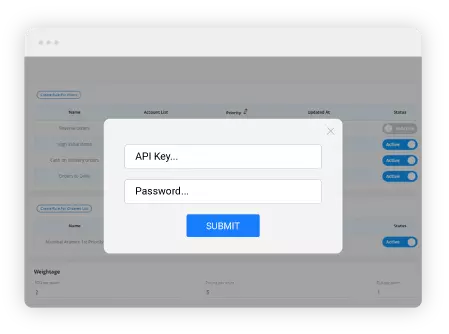 Step 2 - Enter API Key