Jeebly API Integration and Tracking
ClickPost Multi-carrier integration platform lets you integrate with 150+ carriers including Jeebly using a single API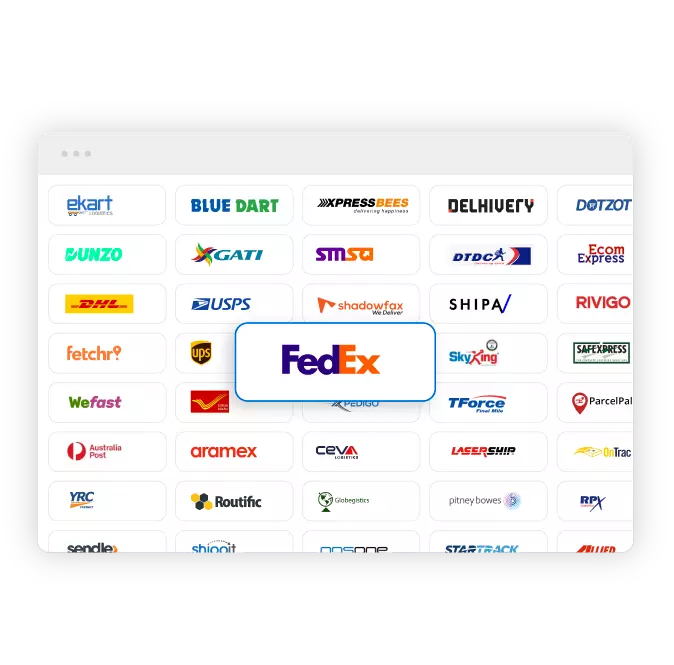 Shipping services
Ship from Brick-and-Mortar stores directly

Same-Day and Next-Day delivery from hubs

Uses clearly defined rules to move stock
Special services
Efficient ecommerce reverse logistics services

Doorstep pickup for returns with quality check

Warehouse options in mainland and free zones
Technology services
Barcodes to track shelf levels with greater speed

Controlled stock shelving and stacking systems

Temperature-sensitive controls for warehouses
About

Jeebly
Jeebly was founded by Raman Pathak and Ram Parashar and is headquartered in Dubai's Al Quoz Industrial Area-1. Jeebly aims to become a major disruptor in the existing last-mile delivery ecosystems in the GCC. The Gulf Cooperation Council, or the GCC, was formed in 1981 as a regional and economic union that would bind together the biggest and most economically influential countries in the Middle-East. There are 6 members of the GCC including Oman, Qatar, the UAE, Bahrain and Saudi Arabia. The Council was designed on the European Union (EU) model which provides unrestricted cross-border trade between the member countries.
Jeebly is also present in India, although establishment claims that their business in India is still in its nascent phase. Co-founder Pathak is on record stating that Jeebly aims to be THE 'fastest last-mile delivery network' in the GCC. That might seem like tall talk at first glance. However, ever since its inception in 2016, Jeebly has managed to utilise cutting-edge AI-driven technology, superior mobility and a keen understanding of the Middle-Eastern market on both micro and macro levels to ensure timely pick-up and deliveries of almost all types of products.
Jeebly started off delivering food, a perishable item. Co-founder Pathak has credited in multiple interviews, including one that appeared in the widely circulated 'Gulf News' in 2018, that the company learned the supreme importance of time in hyperlocal deliveries since it started off dispatching food. And while food deliveries are still on their plates, they have since diversified into doorstep deliveries of groceries, pharmaceutical products including medical equipment, and vital documents of all manners.
Jeebly has also partnered with several E-commerce companies. They offer faster, more reliable and unfailingly punctual delivery services for Social Media players, regardless of their size and revenue. Jeebly has provided technological assistance to B2B & B2C companies, helping them remove potential bottlenecks from their Supply Chains. Jeebly has invested in AI and ML to ensure a robust system that works behind the scenes.
It provides a world-class tracking system- the Jeebly E-commerce API- that tracks pick-ups from stores, business collections & client returns till the items reach their intended destinations. Jeebly's future plans do not include transforming into aggregators. Rather, they are all set to take their last-mile delivery experience and scale up on a continuous basis while simultaneously entering newer and larger markets. Did you know you can use ClickPost and go live with Jeebly in a mere 24 hours? Our Jeebly shipping and tracking API integration makes it possible.
FAQs about

Jeebly
1) How can I track a shipment with Jeebly?
All or your shipments with Jeebly can be individually tracked on the courier company's website by inputting the respective tracking number. To track all of your Jeebly shipments from a single dashboard, you can integrate with a shipping software like ClickPost.
2) Who is the owner of Jeebly?
Jeebly was founded by Ram Parashar and Raman Pathak in 2016, and has since been acquired majorly by LYVE, an advanced logistics platform in the UAE.
| | |
| --- | --- |
| API | Description |
| Manifestation and shipping label generation API: | Create an order with the respective carrier, fetch the airway bill and shipping label to enable pickup. |
| Track Shipment API: | Get immediate tracking updates for your shipments with Jeebly. |
| Cancellation API | Cancel manifested shipments with Jeebly API integration for faster returns. |
| EDD API: | Show customers EDD (estimated delivery date) for their orders before checkout. |
| NDR Action update: | Directly updates carriers on any actions taken post-NDR notification. |
| Return Web-hooks: | Return shipments can be tracked as fast as forward shipments using the AWB number. |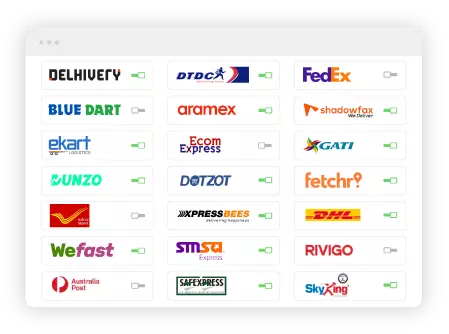 Step 1 - Select The Courier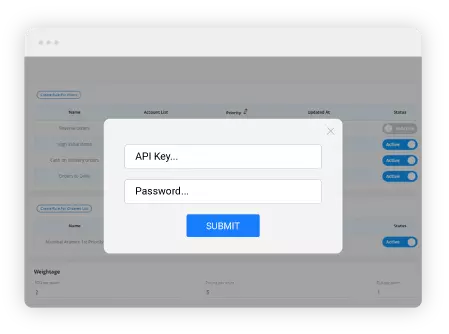 Step 2 - Enter API Key