Shipping services
Standard and Priority Express

Pallet Express

Next-day delivery
Special services
E-Fulfilment services

Cash-on-delivery

Customs Clearance
Technology services
Shipment Tracking services

Ecommerce Returns Services

Order and Inventory Management
About

NAQEL Express
NAQEL Express is one of foremost logistics services providers in the Middle East. It was founded in 1993, and has continuously grown over the last 2 decades. Originally named HALA Express, the company formed a Joint Venture with Saudi Post and became NAQEL Express in 2005. It operates across the Middle Eastern countries, but its biggest market remains Saudi Arabia. The company is headquartered in Riyadh, which is also the administrative capital of Saudi Arabia. This strategic location is also one of its greatest strengths. E-commerce is gaining critical mass across the region, and NAQEL Express is helming most of the growing logistics requirements using the latest technologies available. The United States, some countries in Europe and China are the foreign markets catered to by NAQEL Express.
NAQEL Express courier company currently handles more than 4 million shipments each year across the Middle East and its overseas markets. It has a fleet of around 3000 vehicles which enables superior last-mile delivery services. NAQEL Express employs more than 3000 logistics professionals. It has highly rated 'priority' B2C & B2B delivery services which are fulfilled using airborne and surface-based cargo hauling facilities. The company also provides Cash-on-Delivery services across the region. It was one of a handful of big players to first use GPS systems for operating across the Middle East since postcodes are mostly shunned in favour of PO boxes.
Over the years, NAQEL Express has expanded its door-to-door delivery service operations by adopting modern technologies and real-time tracking techniques. NAQEL Express has demonstrated expertise in providing end-to-end supply chain solutions. It is also Saudi Arabia's sole company to have its own Customs Clearance license. This gives it the ability to operate seamlessly throughout the GCC region barring Qatar. With over 6000 distribution points spread across Saudi Arabia, NAQEL Express also makes the most of the dedicated Customs clearance corridor at the King Fahd International Airport. You can now go live using ClickPost's NAQEL Express shipping and tracking API integration within a single day.
FAQs about

NAQEL Express
1) How to get an idea of the shipping cost with Naqeel Express?
To estimate the shipping cost with Naqeel Express, you can contact their support or visit a Naqeeel Office. Alternatively, you can use the Rate Estimate section on the website to get an accurate estimate for your shipping cost.
2) How will I know when my Naqeel Express shipment is arriving?
Once the shipment is Out-for-delivery, Naqeel Express will send an SMS to the recipient's mobile number. This SMS will contain the contact details of the delivery partner delivering the parcel. You can relay your concerns or timings to them through these details.
| | |
| --- | --- |
| API | Description |
| Manifestation and shipping label generation API: | Manifest a shipping label and order request with Naqeel Express |
| Track Shipment API: | Locate the shipment through the real-time tracking services |
| Cancellation API | Cancel the shipping request with Naqeel Express |
| EDD API: | Display the estimated date of delivery to facilitate a better checkout |
| NDR Action update: | Initiate NDR action post a failed delivery attempt |
| Return Web-hooks: | Request a pickup and initiate a returns process |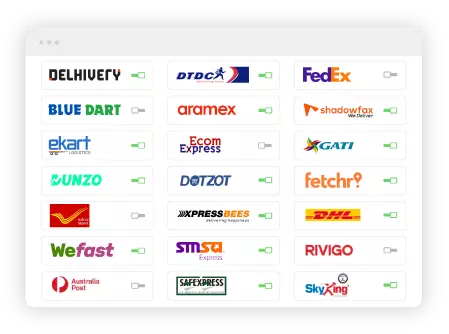 Step 1 - Select The Courier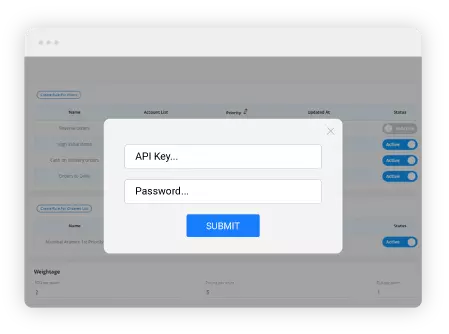 Step 2 - Enter API Key