PostaPlus API Integration and Tracking
ClickPost Multi-carrier integration platform lets you integrate with 150+ carriers including PostaPlus using a single API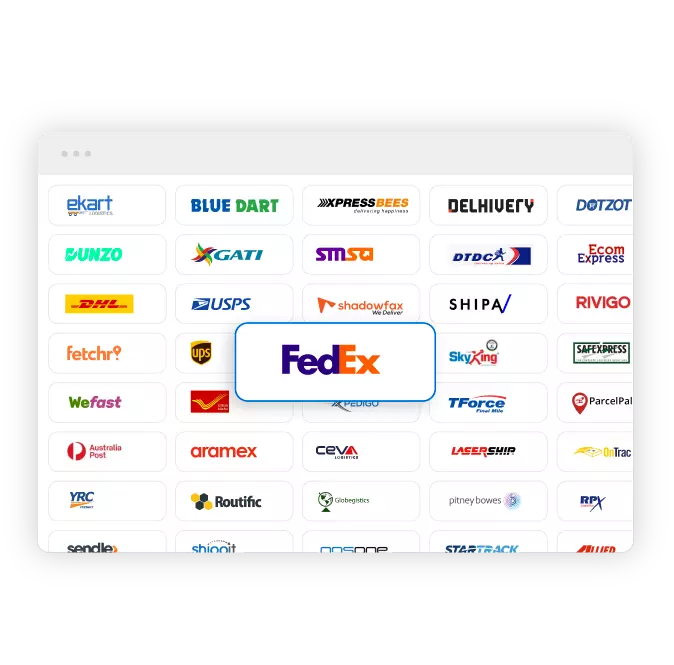 Shipping services
International Express services

Land/Sea/Air Freight Services

MYBOX Delivery Request Service
Special services
Pick and Pack services

Warehousing Services

Mail Room Management
Technology services
Tracked Local Delivery

Tracking Notifications

Ecommerce solutions
About

PostaPlus
Postaplus, often spelt 'Posta Plus' or 'PostaPlus', is one of the most reliable, innovative, dynamic and technically advanced logistics solutions providers across the Middle East. The company was founded in Kuwait in 2005, and initially offered very basic services including domestic courier deliveries plus mail-room management. Today, Postaplus is one of the most recognisable names in logistics, supply chain management, courier deliveries plus mailing services. Right from its inception, Postaplus had made it a point to hire the best talents at every step, arm them with cutting-edge tech, foster a warm and friendly intra-company atmosphere to ensure its core staff remained satisfied. This 'employee-first' approach has been the primary driving force, enabling Postaplus to set up offices in strategic cities in China, Africa, the USA, the United Kingdom, Canada, and all the GCC countries.
Every operation undertaken by Postaplus, regardless of the department involved, follows its 'SFES' philosophy. The acronym expands to 'Safety, Flexibility, Efficacy and Scalability', the 4 points which have bolstered Postaplus' business over the years. Postaplus has a very impressive range of services. Across Kuwait, it is a familiar name in E-commerce deliveries, pick-and-pack logistics, mailroom services, warehouse management, and freight hauling at very reasonable packages. In line with its SFES mantra, Postaplus has always tried to tap into new technologies which cut down on costs while delivering value to both individual and enterprise clients. Postaplus helps local online businesses overcome their logistical challenges by providing them with advanced technical solutions that are mostly customised for the scale and functional area of the business concerned.
The company has over 500 highly trained employees managing the supply chain across the Middle East and around the world. SMBs in Kuwait and the GCC rely on Postaplus' unique 'MYBOX' service. Using MYBOX, its clients can easily send parcels from anywhere in the world to Kuwait, and doorstep delivery is guaranteed. Clients must register with the company to avail of this service. MYBOX has been the inspiration behind several other companies starting similar international delivery services across Kuwait. Postaplus is one of a handful of service providers in the logistics industry in the region which provide packing and moving services.
This feature is called 'Posta Move'. It is manned by experienced handlers and has its own fleet of heavy vehicles which are useful for shifting goods. Posta Move has been well-accepted across Kuwait and the company plans to extend the service to other neighbouring countries as well. The company provides international courier services under its 'Postaplus Express' plans. Delivery from almost any country to Kuwait or vice versa is done within 3 business days. Thanks to Postaplus' experience in Customs clearance tie-ups with several top-of-the-line courier companies across the globe, TATs (Turnaround Time) are extremely low, which is a great competitive advantage.
Its 'Jordan Special Services' package ensures timely and cost-effective parcel deliveries to its hubs spread around the Kingdom of Jordan. Onward deliveries to smaller towns and cities are made possible from these hubs which are manned by teams of trained professionals. Postaplus provides real-time tracking of deliveries to clients via its official website. Did you know that you can now go live with Postaplus in just a single day? Start using ClickPost's Postaplus Express shipping and tracking API integration and you will experience a noticeable improvement in the quality of services on offer.
FAQs about

PostaPlus
1) What to do when I there is no update from Postaplus?
You can check the latest status updates for your parcel on the Postaplus tracking page. If there is no update for 1-2 working days, you can contact support to get the latest on your courier. The Postaplus support team is available over call/email and text.
2) How does the MYBOX service work?
MYBOX service from Postaplus is useful for people living in second and third-tier cities where many ecommerce companies do not provide a doorstep delivery service. In such cases, you can order the products and put the nearest postaplus warehouse as the delivery location. You can then have your order deliverierd to your doorstep through the MYBOX service.
| | |
| --- | --- |
| API | Description |
| Manifestation and shipping label generation API: | Order creation request placed to schedule a delivery |
| Track Shipment API: | Get an accurate location of your Postaplus parcel through their real-time tracking feature |
| Cancellation API | Canceling the shipping request |
| EDD API: | Estimate the delivery date with Postaplus |
| NDR Action update: | Trigger NDR actions to handle the reason for failed delivery |
| Return Web-hooks: | Create a return request and pickup request |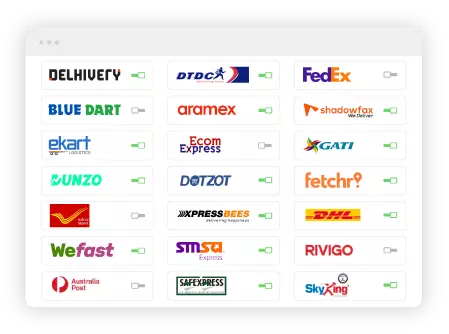 Step 1 - Select The Courier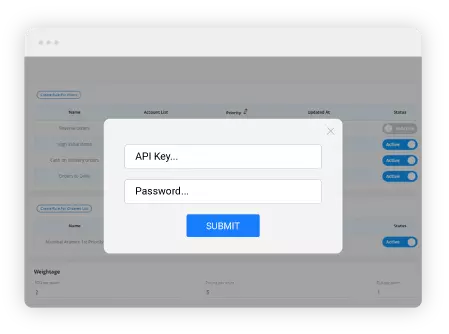 Step 2 - Enter API Key