Saee logistics API Integration and Tracking
ClickPost Multi-carrier integration platform lets you integrate with 150+ carriers including Saee logistics using a single API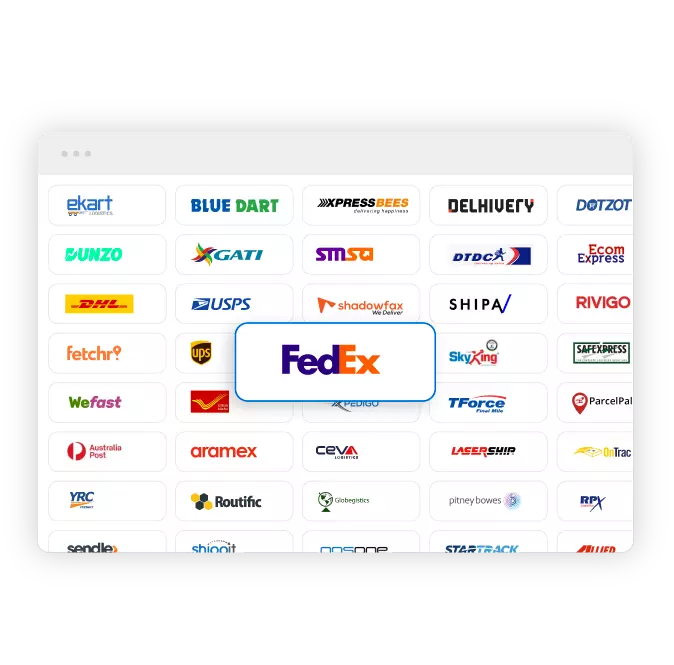 Shipping services
Same-day delivery

D2D services
Special services
Fulfilment Services

Cash-on-Delivery
Technology services
Shipment Tracking

Reverse Pickup
About

Saee logistics
Saee Logistics is one of the most widely recommended E-commerce logistics services in the Kingdom of Saudi Arabia (KSA). Also known as Saee E-commerce fulfilment logistics, Saee was founded in 2015 and is headquartered in Jeddah. Being one of Saudi Arabia's most heavily industrialised megacities, Jeddah has since helped propel this relatively-new company to great heights. Since its inception, Saee has successfully delivered more than 2.9 lakh shipments in its domestic market and also overseas. Saee believes in a 'people-first' philosophy, a fact that is reflected distinctly in the way it has named its services. Foregoing the usual jargon used in E-commerce logistics and fulfilment services, Saee refers to delivering goods as "delivering Smiles."
In the same vein, it designates its delivery partners and agents as "Smile Agents." The company was founded by 2 of the country's most enterprising young entrepreneurs, Dr Tariq al-Turkostani and Eihab Nassier. It started expanding soon after, taking on a number of experts who come in at several crucial stages of the delivery process. An efficient and smooth supply chain has always been one of the company's top strengths. Saee E-commerce fulfilment logistics deploys state-of-the-art software to manage each potential area of concern in the delivery process. The entire system is looked after by a battery of experts.
What sets Saee Logistics apart from the competition are its superior drop-shipping services, several independent teams that are capable of providing last-mile deliveries on time and technologically advanced warehousing solutions. The first of these 3 principal operations forms the company's fulfilment services. The company has tailor-made plans which are suited for individuals, offline & home-based small businesses, plus E-commerce and online businesses. Saee Logistics follows a very competitive pricing strategy since it is still in its growth phase. Another reason why Saee Logistics can offer such attractive prices is due to its network of fulfilment centres.
These are fully-owned units which also act as regional hubs. As of mid-2021, Saee fulfilment centres are located in Mecca, the KSA's Eastern Province, Riyadh and Jeddah. Several more are still being set up. Once a particular item is dispatched from a centre, it is picked up by Saee's own team of delivery agents. Or, as they are known, Smile Agents. These teams use a variety of transportation methods to reach some of the remotest locations in the Kingdom. The Eastern Province fulfilment centre deserves special mention since it has made the delivery of goods much simpler in an area that is quite inaccessible and sparsely populated. For the bigger towns and cities, Saree Logistics offers same-day and door-to-door deliveries.
Special teams called 'Wolves Delivery Agents' pick-up and drop-off intra-city packages in record time provided there are at least 50 such orders every day from a particular hub. To further save on time, the 'Wolves' designate delivery pre-selected teams for specific high-value clients and businesses. Each team has a 'Captain' who acts as a single POC for each client. This arrangement provides advantages galore, including professional handling of COD orders, rapid cash processing, hassle-free reverse pickups and shipments, plus records maintenance. For top-tier clients, Saee Logistics also has Cash-Before-Delivery (CBD) options.
It's hardly a surprise that Saee has beaten naysayers over the last few years. It now employs 2,500+ "Smile Agents" and has an enviable success rate of more than 83% of all orders dispatched & received without a hitch! The company's Android and Apple iOS apps are capable and very reliable. You can now go live with Saee Logistics in a single day by using ClickPost's Saee Logistics Express API shipping and tracking API integration.
FAQs about

Saee logistics
1) Can I track my Saee order?
Yes, Saee Logistics does offer tracking services on its parcel services. You can either access this tracking information from the tracking section of the official website or request customer support to get you an update in case the tracking page hasn't been updated recently.
2) How long Saee logistics take to deliver?
A standard domestic shipment with Saee usually takes about 3-10 days, the final transit time is location based. Under its express wing, the carrier does offer same-day delivery, which allows you to get your orders to customers in a rush.
| | |
| --- | --- |
| API | Description |
| Manifestation and shipping label generation API: | Create a shipment to ship with the carrier and generate respective shipping label |
| Track Shipment API: | Track the Saee shipment |
| Cancellation API | Cancel the shipping request and initiate an RTO process |
| EDD API: | Estimate the date of delivery on the product page with the help of the customer's Pincode |
| NDR Action update: | Request optimized redelivery attempt through Saee express |
| Return Web-hooks: | Request a pickup to initiate the reverse logistics process |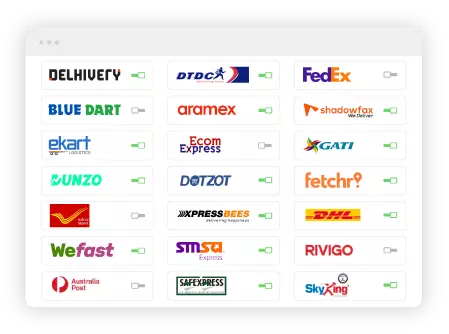 Step 1 - Select The Courier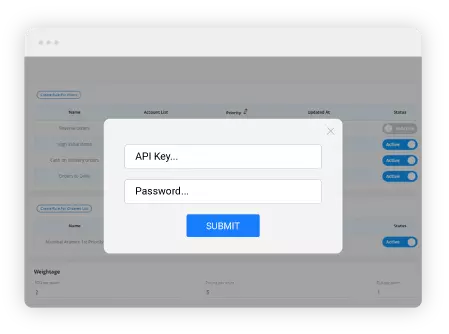 Step 2 - Enter API Key