PT Sap Express

API Integration Platform
Get Direct integrations with AWB, Shipping label, Tracking, Cancellation, NDR, Returns API of PT Sap Express using ClickPost.
ABOUT SAP EXPRESS
SAP Express is a leading name in eCommerce logistics throughout Indonesia. They are known as the pioneers of Android-based shipping services, catering to all major cities such as Jakarta, Bandung, Medan, Semarang, Yogyakarta, Solo and Makassar along with the remotest villages in and around the areas. The company officially operates under the name PT Satria Antaran Prima, with 6 branches at the end of 2014.
CASH ON DELIVERY
40% of online shoppers in Indonesia choose COD as the payment method. SAP Express facilitates cash on delivery for eCommerce businesses, including setting up of the infrastructure, with more than 70 independent branches and networks that reach even remote locations.
LAST-MILE DELIVERY
SAP Express ensures timely delivery of your shipments with - same-day delivery, one-day delivery and regular order delivery (2-3 working days) services.
WAREHOUSE MANAGEMENT
Easily manage warehouse operations such as shipping, receiving, put-away and picking up of orders with SAP Express. Optimize your eCommerce operations with a technology-first approach.
INTERNATIONAL SHIPPING
Ship to international locations with cross-border logistics services provided by SAP Express. Reach more customers for your business with easy to coordinate delivery.
LABEL, PACKAGING, WOOD PACKAGING
Ensure your orders get delivered safely without damage on any front with SAP Express packaging. Offers labelling, packaging and wood packaging based on goods being shipped.
INTEGRATING WITH SAP EXPRESS: DIRECT V/S CLICKPOST
CLICKPOST API FOR INTEGRATING WITH SAP EXPRESS
ClickPost already has API integrations with SAP Express for the complete shipping process.
Manifestation and shipping label generation API: Create order on Courier Partner, fetch waybill and shipping label and place pickup request


Track Shipment API: Track your shipment using AWB and Courier Partner


Cancellation API: Cancel shipment manifested on Courier Partner for faster returns


EDD API: Show estimated delivery date for shipments on the order checkout page


NDR Action update: Updates the after NDR action directly on courier company's database


Return Webhooks: Track your return shipment using AWB and Courier Partner using webhooks
" We went live with 3 new couriers in 1 week using ClickPost - Superfast execution with no technical glitches. Our reach has increased and overall logistics costs have gone down by more than 10%, thanks to ClickPost "
Head of Logistics
Online Apparel Brand
ClickPost integrates with 120+ Carrier Partners


















List of E-Commerce Shipping Solutions
View all logistics service providers in India and how ClickPost helps you integrate with them
How to Enable PT Sap Express Shipping & Courier API Integration Using ClickPost?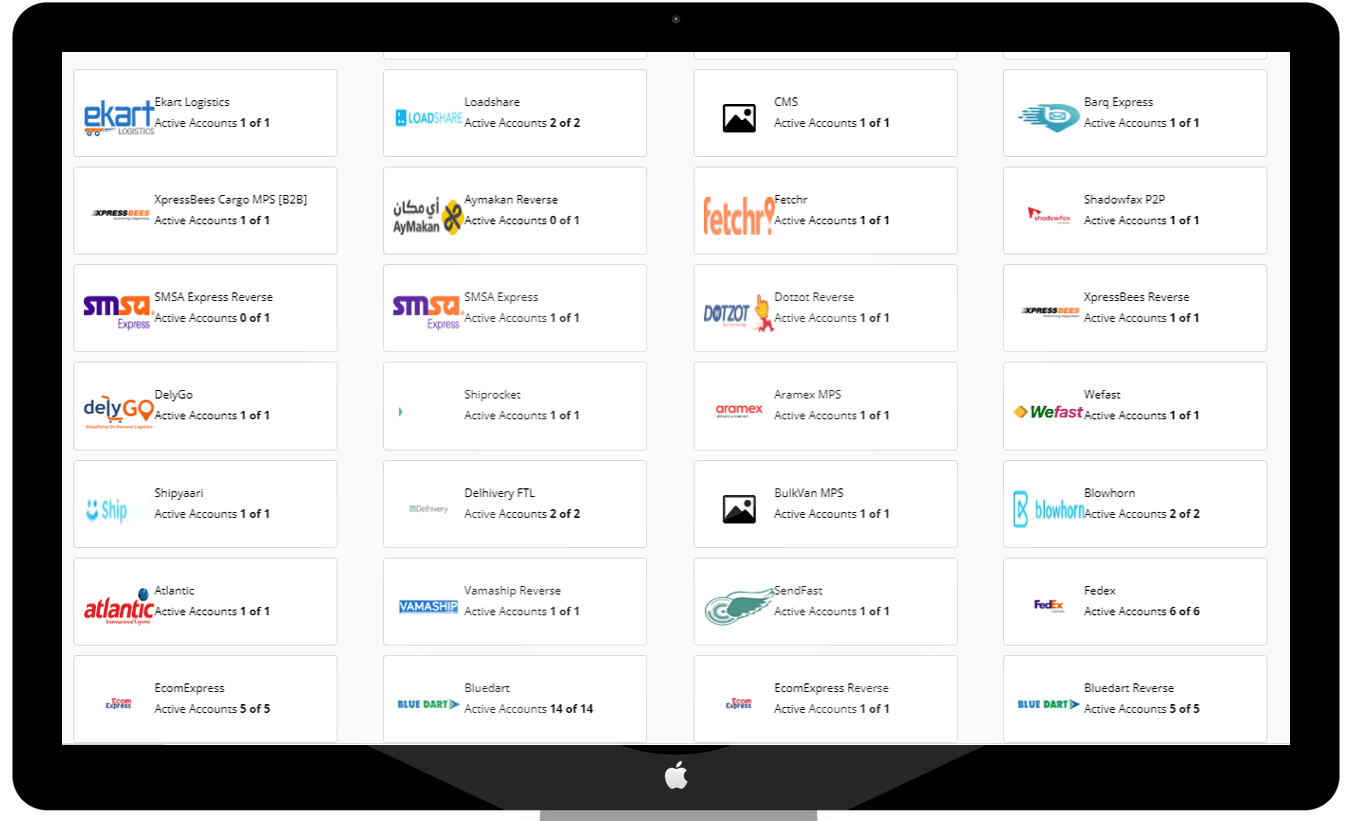 Step 1
Select the courier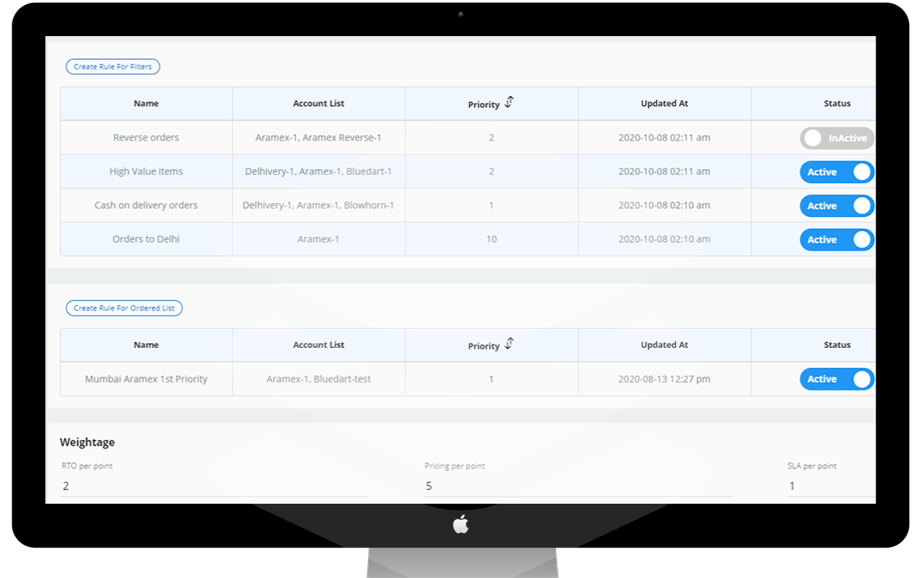 Step 2
Enter Credentials, Pricing etc.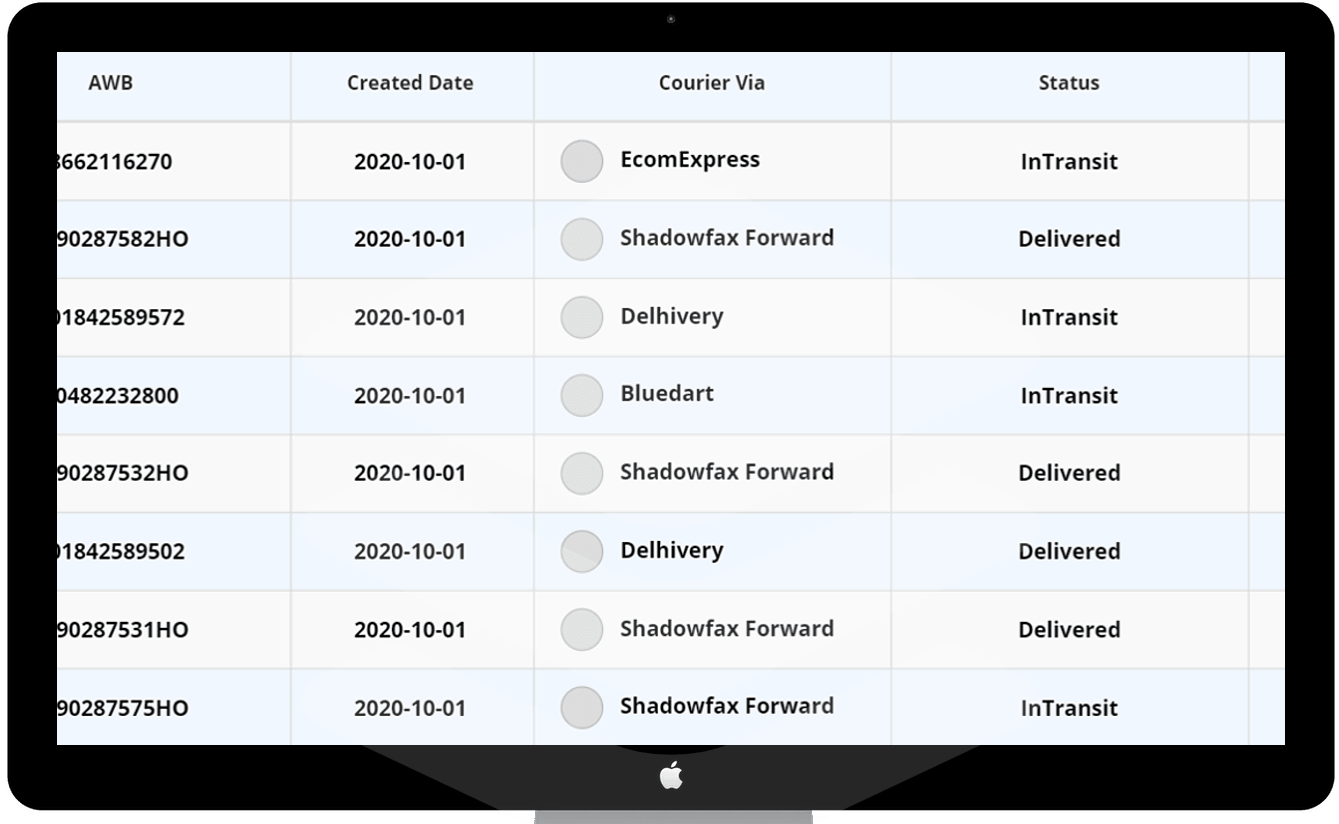 Step 3
Start Generating waybills
Why e-commerce companies prefer ClickPost over traditional logistics aggregators?
Complete control over Contracts with Logistics Partners

No middle-layer - Faster resolution of Shipping queries

Complete transparency in courier performance

Advanced features to reduce RTO% and automate operations Overview of PT SAP Express Courier Company
PT SAP Express is one of the largest courier companies in the Indonesian archipelago. Headquartered in the capital city of Jakarta, the company has been in existence since 2014. It was one of the first firms in the courier delivery and logistics sector to realise the importance of advanced technology to help deliver orders on time. With that in mind, PT SAP Express developed an Android application in late-2014. It also pioneered real-time tracking systems and technologies in the country via their website. The company is also known simply as SAP Express, and has become a household name across the region due to its foresight and strategic business development driven forward by technology. Today, SAP Express is operational across all the major islands that together form the country of Indonesia.
Its business volumes have grown at an astounding 20% YoY, and experts predict that even this figure will be surpassed in 2021 as the pandemic forces most Indonesians to stay indoors. The CEO, Budiyanto Darmastono, is bullish that 2021 will be the year which will finally reveal the true potential of the E-commerce business in Indonesia. SAP Express has leveraged its technology-oriented approach to business and its experience in ensuring the development of a world-class courier delivery service. It has multiple partnerships with some of Indonesia's biggest firms cutting across sectors. PT SAP Express was the first such agency to launch COD services across the nation, even though the geographical complexity of the archipelago made it extremely challenging.
That decision has paid off remarkably well. Estimates peg that COD is preferred by more than 60% of those who buy goods online, refraining from online transactions. To reach and serve even the remotest locations, SAP Express has established more than 70 standalone branches and sub-branches. These act as last-mile delivery stations from which COD orders are dispatched. The company also handles international shipments to several major global markets. For this, it has partnered with Indonesia's Garuda Airlines and a host of shipping agencies. CEO Darmastono has stated that the company will focus more on the MSME sector across Indonesia.
Already, PT SAP Express has partnerships with over 1,500 leading companies which have expanded beyond its MSME stage. The company is already tying up with other airlines and road hauling service providers so that it can scale up on demand and without disrupting the supply chain. It is expected that by 2021-end, the company will handle anything between 3.5 and 4 million shipments each month. Also, to harness the potential of technologies including AI and IoT, the company has kept aside a corpus of more than IDR 50 billion. More investments are expected to help the company build its own fleet of delivery vehicles. Given this impressive growth, you would surely like to go live with PT SAP Express. Use ClickPost's PT SAP Express shipping and tracking integration and go live in just 24 hours!
Interested In Knowing More About ClickPost?