SkyKing API Integration and Tracking
ClickPost Multi-carrier integration platform lets you integrate with 150+ carriers including SkyKing using a single API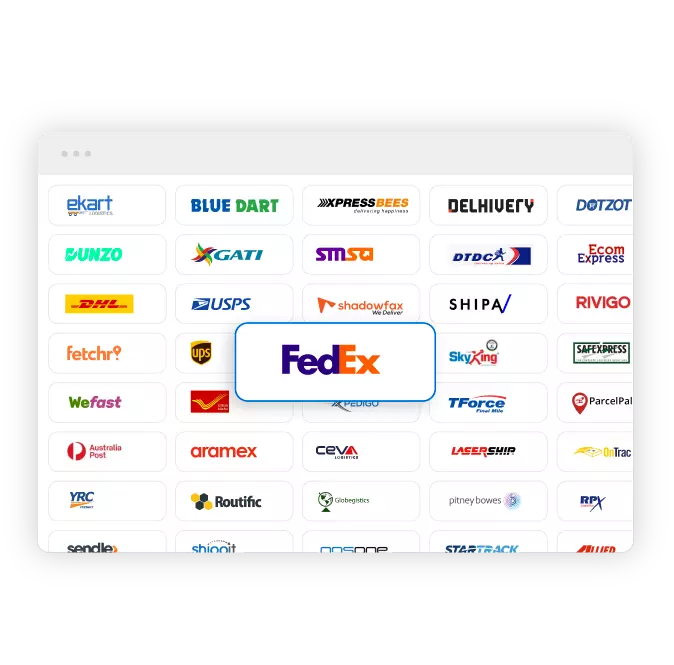 Shipping services
Offers domestic and international delivery services

Ships heavy machinery and industrial equipment

Offers transportation services via Air, Road and Rail
Special services
Door-to-Door pickup and delivery services

Cash-on-Delivery services available for ecomm

Secure packaging and delivery for high value goods
Technology services
End-to-end ecommerce order fulfillment services

Provides real-time tracking updates for web and mobile

Offers GPS tracking for specialty/high value shipments
About

SkyKing
SkyKing is an Indian courier service company headquartered in Kolkata. It was established in 1976 and was originally known as Shree Shyam Courier. It was founded by Sanwarmal Biyani and Ganesh Prasad Biyani with the goal to provide door-to-door courier services to businesses. Almost two decades after its inception, SkyKing implemented a franchisee model and expanded its presence to over 500 locations throughout India. After almost 50 years in the industry, it has become a leading courier service provider in India. It currently operates across 1100 locations around the country and serves more than 12000 pin codes. SkyKing has been expanding rapidly over the past few years and has been delivering an average of 125,000 documents and parcels every day.
As of 2021, the courier company has almost 1,600 branches and 1,200 booking centers all over India. SkyKing provides a wide range of shipping services to businesses in India through multiple modes of transit including sea, air and surface. It also offers dedicated courier services for eCommerce companies coupled with a variety of fulfillment services. Its offerings include door-to-door pickup and delivery services, cargo delivery and freight solutions. For eCommerce businesses, it offers several tailored solutions such as order fulfillment, warehousing solutions and inventory management, packaging services, industry-specific logistics services, and cash-on-delivery services. Apart from these, it allows businesses to track their shipments through their platform.
SkyKing also offers specialized services for the delivery and logistics of high-value goods. The team at the company ensures that such foods are closely monitored and secure at all times during the shipping process. Clients can also receive real-time tracking updates through embedded-GPS trackers in delivery vehicles. Being one of the oldest shipping companies in the country, it is a seasoned player in the courier industry. It has been offering its services in all major cities in the country and operates a large network centres to manage its operations.
It is also a reliable shipping company for eCommerce companies owing to its host of offerings customized for the online selling industry. SkyKing leverages modern technology to stay ahead of the curve. It allows businesses to leverage several features and integrations to improve their logistics experience. ClickPost, which is a leading logistics intelligence platform, is integrated with SkyKing and can help your business go live with the courier company in a single business day.
FAQs about

SkyKing
1) How do I track my order from SkyKing?
Once you've placed an order with SkyKing, you will be provided with a unique number to track your order. Inputting this tracking number on Skying's platform will display the delivery status of the order. Using the SkyKing API integration, ecommerce businesses can receive Skyking tracking updates in real-time.
2) What items can be shipped through SkyKing Courier Service?
A wide variety of items can be shipped through Skyking Courier Service. In addition to shipping small to medium size parcels like most carriers, Skyking also offers specialty shipping. These services extend to high value goods (tracked via GPS) as well as heavy items like industrial and mining equipment.
3) How Can You Integrate With SkyKing?
ClickPost takes care of that by using the nifty SkyKing API integration to connect you with their courier database.
| | |
| --- | --- |
| API | Description |
| Manifestation and shipping label generation API: | Create an order with Skyking by generating a waybill and a shipping label to place the pickup request. |
| Track Shipment API: | Use the generated waybill number to track your order with Skyking. |
| Cancellation API | Cancel any shipment with a carrier quickly and easily |
| EDD API: | Display the EDD (estimated delivery date) on product or checkout pages |
| NDR Action update: | Send updates on post-NDR action taken directly to SkyKing's database. |
| Return Web-hooks: | Track returns with ease and receive real-time updates using web-hooks. |
VIEW API DOCUMENTATION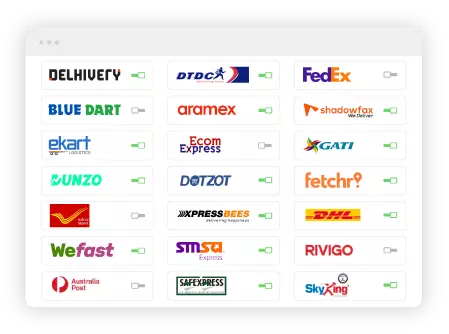 Step 1 - Select The Courier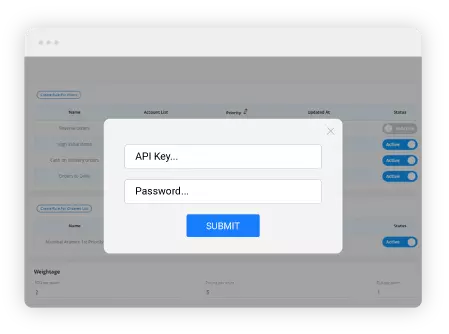 Step 2 - Enter API Key