Bizlog API
Integration and Tracking
ClickPost Multi-carrier integration platform lets you integrate with 150+ carriers including Bizlog using a single API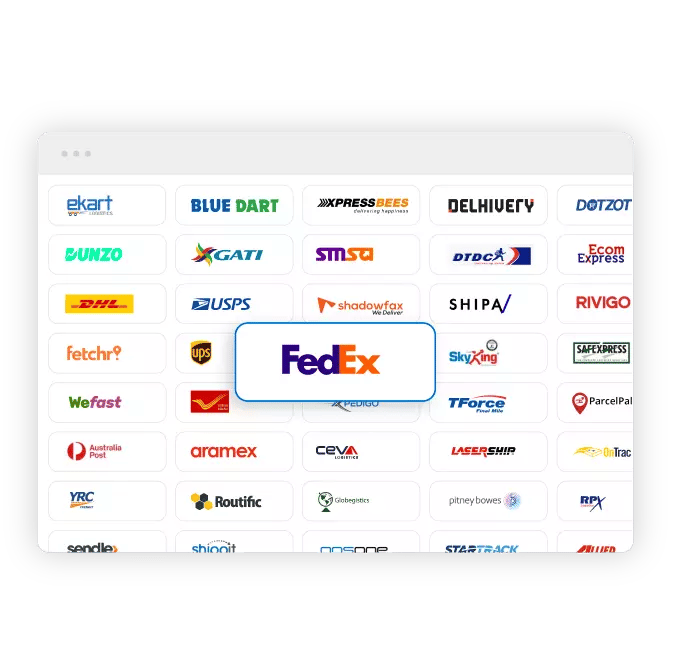 Shipping services
Branded Shipping Suite

Business Relocation Services

Forward and Reverse Logistics
Special services
Sorting and Packing

Evaluation and Auditing

Cash Handling
Technology services
Returns Management

Warranty Management

Buyback and Exchange Platform
About Bizlog
Bizlog is a shipping carrier that focuses on providing a complete shipping solution to its customers. The carrier is known for providing services outside of the traditional logistics sphere. This includes solid waste management services, warranty management, and business relocation services. These solutions enable the clients to hand over the end-to-end control of these processes for simplified execution.
Bizlog was established in 2016 in Bangalore, India. Soon the company expanded its service into other departments by leveraging its existing supply chain.
The Business relocation services of the carrier take care of the relocation process of your office/warehouse. This includes inventory, transport, setup, etc., to make the move as easy as possible for you.
The forward and reverse logistics services of the carrier empower a quick and efficient delivery supply chain for your organization. This delivery offer can be paired with the branding suite from the carrier to improve brand recognition and enable a better customer experience.
As the carrier has always focused on end-to-end solutions, e-commerce businesses also have that option. The carrier provides warehousing, sorting, and packing services and acts as a 3PL and fulfillment partner.
With Bizlog, you can even evaluate and audit your current fulfillment workflow to iron out the inefficiencies. The return management feature allows you to implement a quality check mechanism that allows you to safeguard your business from return fraud.
Bizlog has a flawless cash handling process that enables a quicker remittance process. The technology platform of the carrier empowers various management platforms within its supply chain. The warranty management platform allows you to automate the Return Merchandise Authorisation (RMA) process. The carrier will handle the forward and reverse logistics process to the repair center and enable visibility on both ends.
The returns management platform of the carrier offers automated approval processes to streamline the returns process. Along with this, you can introduce a buyback and exchange process for an enhanced customer experience. ClickPost has a shipping API integration with Bizlog, which enables you to go live with the carrier and start shipping.
FAQs about Bizlog
1) What is included in the waste management service by Bizlog?
The waste management service has been approved by the Central Pollution Control Board (CPCB). This service can be used for individual pickups or corporate pickups and takes care of collection and disposition in a sustainable manner.
2) What is covered in Warranty management service by Bizlog?
The warranty management service covers the logistics process as well as the customer management processes. This allows you, a manufacturer or a supplier, to design a streamlined RMA process and improve the customer experience.
| | |
| --- | --- |
| API | Description |
| Manifestation and shipping label generation API: | Create a shipping label and generate a shipping request with the carrier |
| Track Shipment API: | Locate the shipment in real time during the transit process |
| Cancellation API | Cancel the order request created as per the request of the customer |
| EDD API: | Predict a near-accurate time of arrival of the package for the customer on the website |
| NDR Action update: | Follow automated protocols to resolve failed deliveries and initiate RTO |
| Return Web-hooks: | Return the parcel to the seller and process the refund request for the customer as per the return policy |
VIEW API DOCUMENTATION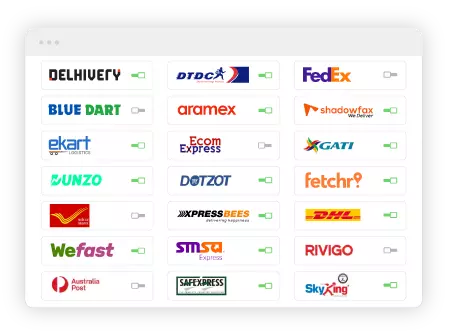 Step 1 - Select The Courier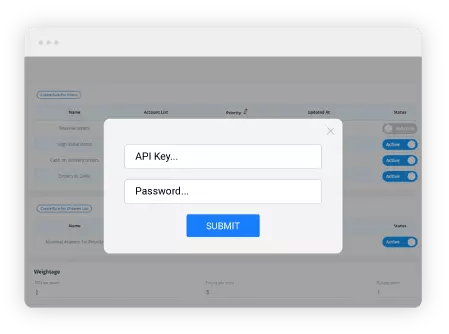 Step 2 - Enter API Key