Budbee API Integration and Tracking
ClickPost Multi-carrier integration platform lets you integrate with 150+ carriers including Budbee using a single API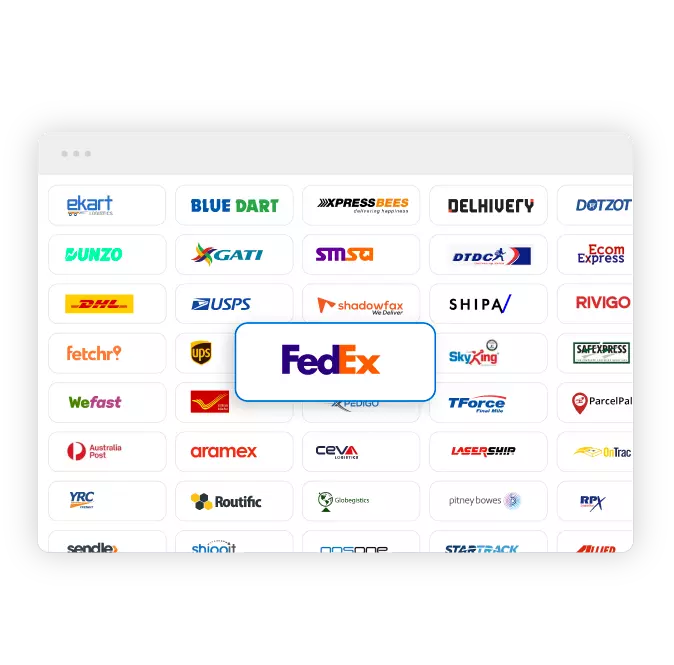 Shipping services
Doorstep delivery.

Delivers between 5-10 PM on weekdays.

Delivers between 4-10 PM on weekends.
Special services
No shipping labels are required for returns.

Customers can change their way of delivery (doorstep or Budbee box before it arrives).

Customers can choose if they want their package left outside their door if they're not home.
Technology services
Has an official app called Budbee where customers can shop and track orders.

Updates customers with in-app notifications for their parcels.

Budbee boxes are protected with a 6-digit code sent to the receiver.
About

Budbee
Budbee is one of the recent emerging eCommerce courier companies in Europe. Being in existence for less than a decade, they deliver parcels to millions in Belgium, Finland, Netherlands, Sweden and Denmark. They've set their motto as keeping the customers as the priority and making online shopping easier for everyone. The primary medium for fulfilling orders is either: delivering a package to your door or using a locker (also called Budbee box) nearby your location. They even handle returns similarly.
Founded in 2016, Budbee has seen immense growth since its debut. Their main headquarters are located in Stockholm, Sweden. Interestingly enough, the firm was initially set to offer grocery bags to customers. Its founder was only a simple graduate back then by the name of Fredrik Hamilton. However, the company progressed technologically and stepped into the world of eCommerce. Within the same year, Budbee raised money with a group of investors and managed to scale themselves with their first automatic sorting machine in 2017.
Since then, Budbee has signed deals with well-known eCommerce brands such as H&M and outreached towards international deliveries while incorporating solar panels into their 'green terminals.' As of this day, Budbee has serviced over 40 million customers in certain European countries and has a team of more than 450 workers.
One of the most appealing aspects of Budbee is how their deliveries operate. Budbee uses fossil-free and renewable energy for every parcel. This is the same for all types of shipments, whether they be doorstep delivery or placed in a Budbee box. For returns, the process is pretty much the same. You can either have someone pick up the package at your door or use a Budbee box.
To initiate the rescue, however, you'll have to book a time slot on the Budbee app. The good news is, Budbee doesn't require you to print and stick a return (or any) shipping label. There is also a membership program that users can benefit from via the official Budbee app. This allows customers to set their personalized delivery schedules easily and switch between delivery options.
Another way Budbee looks out for the environment is by optimizing its delivery routes and providing other carriers with discounted HVO100 (Hydrotreated Vegetable Oil). For tracking orders, Budbee sends out notifications via SMS or in-app updates to let you know the current status of your delivery. For Budbee box orders, you'll receive an estimated arrival time and notification when the package is ready to receive. Using ClickPost's API tracking service, you can easily track your Budbee package.
FAQs about

Budbee
1) What are the delivery timings of Budbee?
Budbee allows customers to choose between receiving a parcel at their door or a Budbee box. For weekday home deliveries, orders are generally fulfilled from 5-10 PM. This changes to 4-10 PM on weekends, where weekend deliveries are available.
2) Do customers need to pay to be a Budbee Plus member?
As a Budbee Plus member, you'll be entitled to additional benefits, as mentioned earlier. There is indeed a charge for being a member, though. Budbee Plus membership costs 4.9€/month or 49.9€/year.
| | |
| --- | --- |
| API | Description |
| Manifestation and shipping label generation API: | Create order on Courier Partner, fetch waybill and shipping label and place pickup request |
| Track Shipment API: | Track your Budbee shipment using AWB and Courier Partner |
| Cancellation API | Cancel shipment manifested on Courier Partner for faster returns |
| EDD API: | Show estimated delivery date for shipments on the order checkout page |
| NDR Action update: | Updates the after NDR action directly on courier company's database |
| Return Web-hooks: | Track your return shipment using AWB and Courier Partner using web-hooks |
VIEW API DOCUMENTATION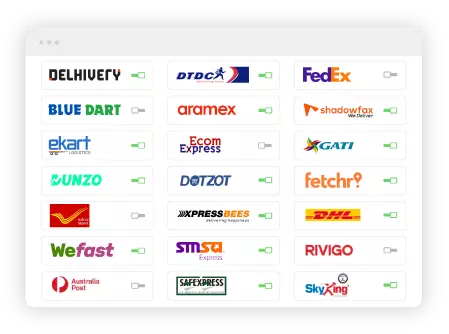 Step 1 - Select The Courier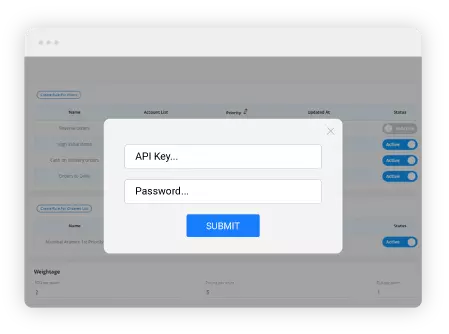 Step 2 - Enter API Key