Shipping services
Bulk shipping

Freight Services
Special services
Customs Brokerage

Small parcel shipments
About

C.H. Robinson
With over 96,000 transportation providers globally, C.H. Robinson has become the world's largest supply chain and logistics service provider - and for good reasons. If you go for this logistics company, you'll get facilitated with outsourced solutions, sourcing, and information services. Companies like Coca-Cola, Whirlpool, and ECOLAB rely on C.H. Robinson Worldwide for their shipping services.
As of now, C.H. Robinson Worldwide has been dealing with 100,000+ customers. In fact, it has built a strong network of offices in North America, South America, Europe, Asia, Oceania, Africa, and more. When it comes to freight services, C.H. Robinson has innumerable options. These include air freight, drop trailer, ocean freight, rail shipping, truckload, flatbed, etc.
It doesn't matter what industries you belong to, this logistics company can benefit you on all fronts. Aerospace, automotive, food & beverage, retail, and healthcare fall under its specialized industries. Apart from that, if you work in government, manufacturing, and professional sectors, C.H. Robinson can help you in those verticals too.
Its contract logistics services give you different customized solutions. Design facilities, transport handling, order processing, and inventory management are a few of them. Its services also have bulky shipment options. It'll be quite relevant when you will step into a highly competitive market.
What sets C.H. Robinson apart from other global logistics companies is its top-notch technological services. It has a premium warehouse management system and Navisphere technology. They'll help you with your shipment traceability and optimized profitability. Global TMS, a unified platform, will manage your global supply chain and eliminate unwanted bottlenecks.
Moreover, C.H. Robinson also provides customs brokerage solutions. It means you can easily mitigate the complexities of customs compliance with the help of 800+ cross-border specialists and 100+ licensed customs brokers. It has also added solid supply chain solutions so you can delegate most of the hectic tasks and focus solely on other business activities.
The project logistics solutions offered by C.H. Robinson will help you manage your shipping - no matter what your industry's geographical needs and challenges are. Furthermore, C.H. Robinson allows you to ship small parcels too. Meaning, you can even send boxes under 150 lbs. So, consider it an opportunity to expand business growth.
Apart from that, its Freightview self-service software is quite convenient for transportation management shipments for small to midsize businesses. Likewise, Freightquote is another premium technology to find the best inventory rates. ClickPost has a carrier API Integration with C.H Robinson. So, within just a few minutes, you can benefit from all these excellent services.
FAQs about C.H. Robinson
1) How can shipments with C.H. Robinson be tracked?
You can track your C.H. Robinson shipments via Navisphere - the shipment management platform. You can easily rack and manage all your shipments in just one platform. Just log in to the portal with a user ID and password. Navisphere's user-friendly dashboard will guide you through the process. If you don't have a Navisphere account, you can contact their team to create one.
2) Is C.H. Robinson a 3PL or 4PL?
C.H. Robinson is a third-party logistics (3PL) provider. From managed services, freight consolidation to warehousing to end delivery, it'll help you at each stage of the supply chain journey. In fact, it has special supply chain consulting services. You can go for it if you want the best of the best solution for your business.
| | |
| --- | --- |
| API | Description |
| Manifestation and shipping label generation API: | Generate AWB, shipping labels, and manifest orders |
| Track Shipment API: | Get a complete view of milestone-wise shipment status |
| Cancellation API | Cancel orders immediately after customers' request |
| EDD API: | Provide the most accurate delivery date to your customers |
| NDR Action update: | Identify failed deliveries and make each of them a success through NDR action |
| Return Web-hooks: | Create return AWB and shipping labels, ensure safe reverse logistics |
VIEW API DOCUMENTATION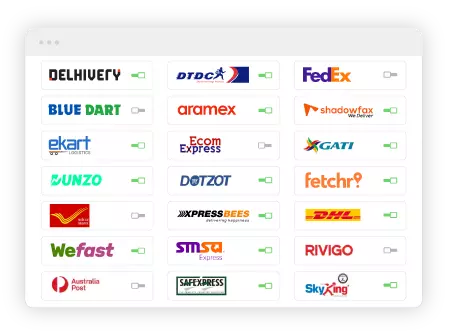 Step 1 - Select The Courier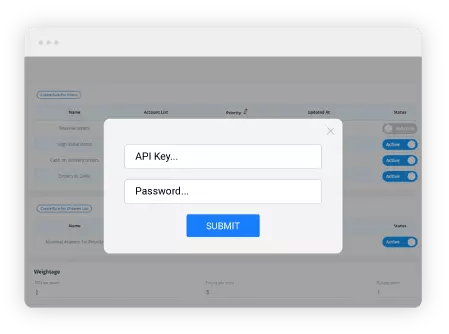 Step 2 - Enter API Key