Shipping services
National pallet shipment

International pallet shipment

Fast and cost-effective delivery services
Special services
Warehouse management

Labelling, marking and repacking of goods

Financial services

Pickup point services
Technology services
Tracking management

Logistics services

E-delivery services
About

Poczta Polska
Poczta Polska (Poland Post) is Poland's largest mail-handling company that provides banking, insurance and courier services. The company offers extensive customer service in the field of national and international pallet storage and transport. Their services are based on the infrastructure and fleet size. Poczta Polska services are directed to clients from the B2C and B2B. The company has become a crucial shareholder in the e-commerce market.
Poczta Polska acts as an operator who provides public postal services at affordable rates. The company was founded in 1558. It started its dimensional package and business package services in 2012. Poczta Polska introduced postal e-services in 2013. The company has a team of over 70,000 employees that focus on strengthening promising areas such as public administration and international services. Its network includes 7,600 branches, offices and postal agencies. The company is one of the Polish leaders in logistics and courier services, used by 90% of Poles.
Poczta Polska offers the best post-purchase customer experience services. Clients and customers can choose the shipment services according to their needs. It ensures secure delivery of parcels weighing up to 10 kg. The company offers prior and economic shipments by the expected delivery date. Through its national pallet shipment service, it transports industrial and other goods to customers working in B2C and B2B sectors.
The company also has expertise in international pallet shipment service. Using this service, clients can send items from Europe to Poland or from Poland to selected European countries. The service helps in transporting products packed and placed on a pallet or non-palletised products from the recipient's place to the delivery place. Customers can use Poczta Polska's tracking service to check the current status of their shipment. The company sends a tracking number after the delivery. Clients can get shipment details by entering this number on the company's official tracking website.
In addition to these services, Poczta Polska also offers warehousing services. The service consists of all the activities performed in the warehouse space, such as order picking, periodic inventories, securing the products and storage management. The company's other value-added services include return services, e-delivery services, pickup point services, financial services, parcel insurance, repacking, marking, making promotional sets, labelling, etc. With ClickPost's shipping API integration, Poczta Polska provides several services, such as COD reconciliation and NDR management to the clients. It also helps e-commerce by providing them with end-to-end business solutions.
FAQs about

Poczta Polska
1) Will I get notifications regarding my parcel?
Yes, you will be notified regarding your parcel. You will receive an email or SMS which will provide you with real-time shipment details.
2) How long does Poczta Polska take to deliver a parcel from Poland to the USA?
On average, Poczta Polska takes 3 months to deliver parcels to other countries. But it takes 20 days average shipping time to the USA from Poland. A freight forwarder in the Poland-USA lane can assist you to find methods that optimise your cost and transit time.
| | |
| --- | --- |
| API | Description |
| Manifestation and shipping label generation API: | Create order on Courier Partner, fetch waybill and shipping label and place pickup request |
| Track Shipment API: | Track your Poczta Polska shipment using AWB and Courier Partner |
| Cancellation API | Cancel shipment manifested on Courier Partner for faster returns |
| EDD API: | Show estimated delivery date for shipments on the order checkout page |
| NDR Action update: | Updates the after NDR action directly on courier company's database |
| Return Web-hooks: | Track your return shipment using AWB and Courier Partner using web-hooks |
VIEW API DOCUMENTATION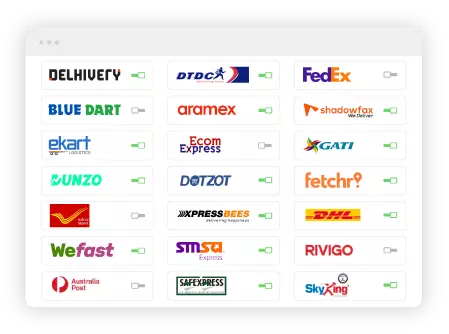 Step 1 - Select The Courier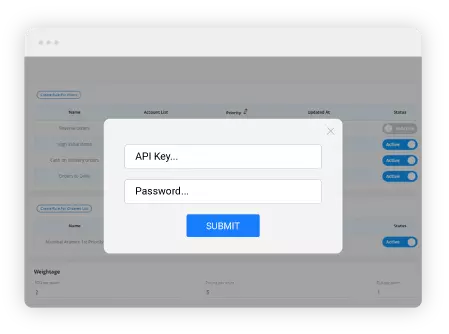 Step 2 - Enter API Key