Poste Italiane API Integration and Tracking
ClickPost Multi-carrier integration platform lets you integrate with 150+ carriers including Poste Italiane using a single API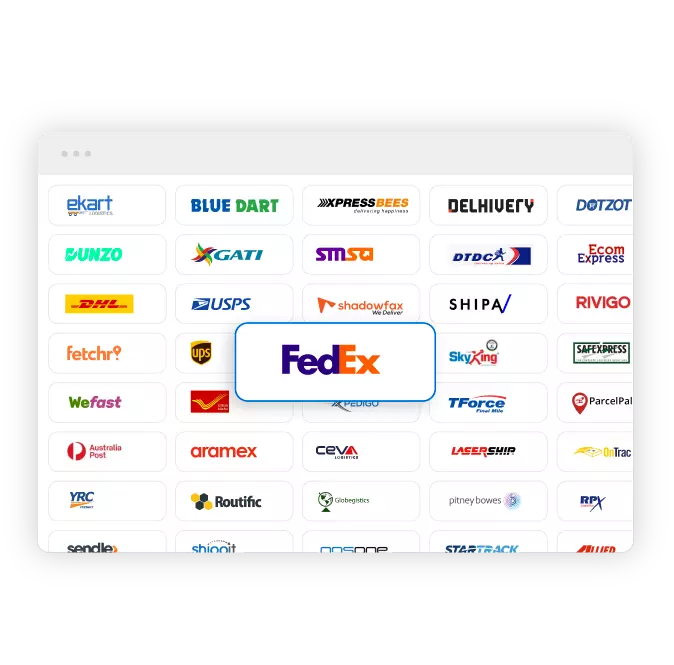 Shipping services
Hybrid Mail Delivery for both Soft and Hard Copies

PuntoPoste for e-Commerce
Special services
Financial Services by BancoPoste

Life and Casualty Insurance Facilities
Technology services
Asset Management Services in Mutual Funds

Electronic Payments via Mobile
About

Poste Italiane
Poste Italiane is a postal company based out of Italy. In fact, it is the national service provider for the Italian Republic. It is engaged in mail and parcel delivery, logistical services, telecommunications, as well as in insurance facilities. Headquartered in Rome, it carries out operations throughout the domestic territory of the country.
Gruppo Poste Italiane, or the Poste Italiane Group, came into being on 5th May 1862, when the erstwhile Kingdom of Italy called for a nationwide centralized postal service. The Ministry of Posts and Telegraphs was created to set up a network of offices and distribution centers that could send and receive mail as well as telephone calls. Other miscellaneous services offered by these centers included carrying out financial transactions and management of assets.
The Poste Italiane Group has a very wide distribution network across the country, with around 12,800 post offices and 121,000 employees. Up until the 1990s, it was widely seen as unproductive compared to the other European postal service providers. Still, recently the Group has managed to contribute significantly to the Italian social and economic framework. It currently holds financial assets worth 586 billion Euros, with around 35 million customers.
One of the largest companies and employers in Italy, the Group primarily offers services in three main sectors- mail and parcel delivery, financial services, and insurance. Let us take a look at them in detail.
The mail and parcel distribution facilities are covered under the Universal Postal Service. It offers hi-tech mail deliveries as well as hybrid class deliveries for special cases. In 2018, the Group handled about 3 billion mails and 127 million parcels.
In recent years, the advent of e-commerce has caused the demand for parcel deliveries to skyrocket. In order to complement and assist e-commerce logistics, Poste Italiane has also launched PuntoPoste, a service that allows the collection and return of online purchases and pre-paid parcels.
In the field of financial services, the Group operates through its subsidiary entitled BancoPosta. As a unit of the Italian Post Office, BancoPosta acts as a postal savings bank and also allows customers to operate current accounts and apply for mortgage as well as consumer loans. It is also involved in asset management, specifically in mutual investment funds and sovereign bonds.
In the insurance market as well, the Group operates through PosteVita and Poste Assicura, both leading life insurance companies in Italy. PosteVita is the larger of the two and also offers investment and savings products. Poste Assicura is essentially a subsidiary of the former and offers various kinds of insurance in the fields of welfare and healthcare.
FAQs about

Poste Italiane
1) How long does mail usually take to be delivered?
Delivery services for mails usually start from the next working day onwards. In over 90% of cases, mails are delivered within four working days, and in over 98% of cases, they are delivered within six working days.
2) Which items are prohibited for delivery via Poste Italiane Standard?
Objects prohibited by law or those items that are considered harmful or dangerous are prohibited for delivery via Poste Italiane Standard. This includes goods that are considered harmful and injurious to man or hazardous to the environment. For example, lithium-ion batteries and explosives. Other prohibited items include plants, live animals, and pornographic material.
| | |
| --- | --- |
| API | Description |
| Manifestation and shipping label generation API: | Create order on Courier Partner, fetch waybill and shipping label and place pickup request |
| Track Shipment API: | Track your poste italiane shipment using AWB and Courier Partner |
| Cancellation API | Cancel shipment manifested on Courier Partner for faster returns |
| EDD API: | Show estimated delivery date for shipments on the order checkout page |
| NDR Action update: | Updates the after NDR action directly on courier company's database |
| Return Web-hooks: | Track your return shipment using AWB and Courier Partner using web-hooks |
VIEW API DOCUMENTATION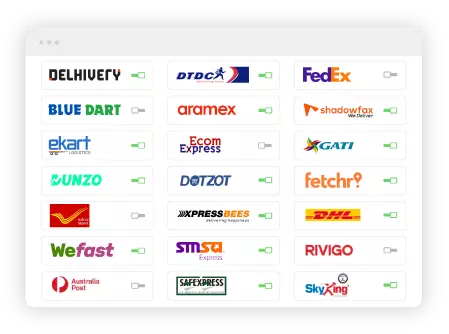 Step 1 - Select The Courier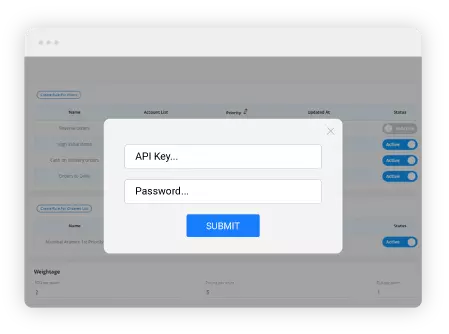 Step 2 - Enter API Key