Shipping services
Smart Delivery Service

Smart Cargo Shipping Service
Special services
Warehousing and Inventory Management

Qtrading for Miscellaneous Services
Technology services
Qservice IT Cloud

Web-based Software
About Qxpress
Qxpress is an e-commerce logistics platform headquartered in Singapore. They offer a wide range of delivery and logistics-related facilities. Their main objective is to contribute to the establishment of a solid logistics base in Asia, with the help of investment in a well-connected delivery ecosystem. The main areas of expertise of the company include e-commerce fulfillment, logistics, warehousing, and courier services. They operate mainly in Southeast Asia, North America, and North Asia.
Qxpress was founded in 2011 by veteran entrepreneur Ku Young Bae, who was also the man behind leading regional e-commerce platforms such as Qoo10 Indonesia and Gmarket. The company aims to enable sellers and merchants and equip them with whatever tools they need to reach a global consumer market. With around 250 to 500 employees, Qxpress is perhaps one of the fastest-growing logistics providers in Southeast Asia.
Qxpress rapidly grew and expanded its base soon after being founded in 2011, initially establishing branch offices in Indonesia and Japan. As time passed, the company also began offering services in China, Malaysia, India, and even the United States of America. Even now, it is opening several new offices, the most recent addition being in Incheon, South Korea.
The company has a well-connected transportation network spanning two continents, interlinking Asia and the continental United States. The company is all set to expand its operations even further. This is done through the cargo-based delivery framework and massive investments in network-building.
Among the signature services offered by Qxpress, the Smart Delivery Service stands out the most. It leverages Artificial Intelligence and the Internet of Things to transport cross-border shipments. It allows sellers to avail deliveries at very affordable rates, subsequently allowing them to offer their products at a lower price. The Qxpress warehousing facilities are also second to none, with hub centers in Singapore and Japan offering specialized fulfillment services and inventory management.
With such a wide array of facilities to offer, one might wonder what more value Qxpress could contribute to an e-commerce seller. The answer to that question is a lot more, especially when bundled with third-party logistics technology platforms such as ClickPost. Such platforms make use of tracking API and courier integration software to lower shipping costs and simplify the delivery process.
FAQs about Qxpress
1) Does Qxpress ship dangerous or restricted goods?
As far as their restricted goods policy goes, Qxpress usually does not ship any such goods. Dangerous materials, such as flammables, sharp objects, explosives, and contraband, are strictly prohibited. In most cases, they are not allowed even if you have the necessary documentation or permit for the shipment.
2) Does Qxpress offer shipping insurance?
While details are very limited, Qxpress, at this point in time does not offer any shipping insurance bundled in with the service. Most sellers have to purchase insurance separately or as an add-on service.
| | |
| --- | --- |
| API | Description |
| Manifestation and shipping label generation API: | Place an order creation request with the carrier |
| Track Shipment API: | Track your shipment with the help of the barcode or 12-digit tracking number |
| Cancellation API | Cancel the Qxpress shipping request |
| EDD API: | Estimate the date of delivery according to the chosen Skynet service |
| NDR Action update: | Handle failed delivery attempts to correct the issue |
| Return Web-hooks: | Initiate a return request with the carrier for a pickup at the customer's doorstep |
VIEW API DOCUMENTATION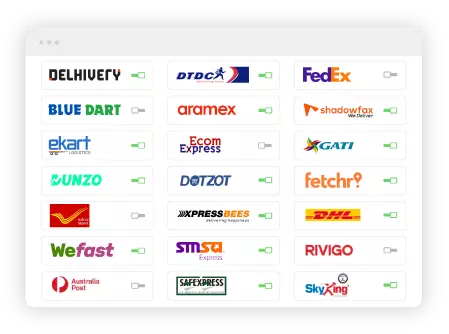 Step 1 - Select The Courier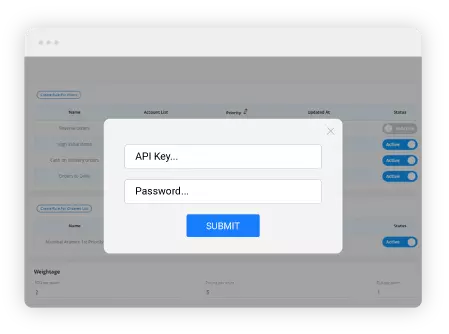 Step 2 - Enter API Key