Shipping services
Same-day delivery

Next-flight courier

Freight forwarding
Special services
Warehousing and fulfillment

Packaging Services

Inventory management
Technology services
StarExpress Management Tool

Live order tracking

EDI Messaging
About StarTrack Express
StarTrack Express is a courier company that provides ecommerce and multi-parcel delivery services in Australia. The company provides logistics and warehousing services across the nation to businesses to allow them to cater to the needs of their customers at their doorstep. The carrier provides freight and packaging services along with its inventory management and omnichannel fulfillment to offer a holistic service suite to its clients. A carrier is an excellent option for businesses that need to avail of the services of a 3PL or a courier company and various value-added services at an affordable rate.
StarTrack Express was founded in 1974 in Dee Why, Sydney region, to cater to the businesses in Australia. The carrier was acquired by Australia Post and Qantas in 2011. This merger allowed it to provide shipping services to over 190 countries through the Qantas network and expand the types of services it offered. The carrier currently provides express delivery services for Australia Post and caters to the ecommerce and retail sectors. The company has almost 11.9 million delivery points supported by over 16,000+ delivery vehicles, allowing quicker and more accurate deliveries.
Under its shipping services, StarTrack Express can provide multiple express shipping options. The company provides mainly two types of Express shipping services – Express Standard and Next Flight. Express Standard deliveries are further divided into three categories depending on the time frame of the delivery. You chose to have your shipments delivered within 3-4.5 hours, 1.5 – 3 hours, and 1+ hours depending on the parcel's distance and destination. The next-flight courier services are an excellent option for urgent shipments and sensitive contents.
To cater to your organization's business, the carrier offers vital bulk shipping services, including freight forwarding and bulk shipments management. To make it easy for ecommerce businesses to set up their supply chain with StarTrack express, the carrier provides its warehousing and fulfillment services which work very well with the inventory management and packaging services offered by the carrier.
Despite being part of a postal network, the carrier has managed to incorporate various technology services, including shipment tracking, which allow for a better post-purchase customer experience. The carrier even provides its StarTrack Express Shipping Management tool, enabling you to manage and track your shipments in a single window. ClickPost has a carrier API Integration with StarTrack express that can be activated within 24 hours to avail of the reliable services of the carrier.
FAQs about StarTrack Express
How fast is StarTrack Express?
StarTrack Express provides a plethora of shipping options to its customers. Under its standard shipping option, the carrier can provide delivery within two days. If you choose the express option, you can get your parcel to the recipient within the same or the next day at most metro and cross-state locations. Redelivery attempts cannot be made on public holidays or weekends.
Why does my StarTrack shipment status show 'attempted delivery?
When StarTrack changes the shipment status to 'attempted delivery, it usually means that the delivery partner attempted to make a delivery. Still, the recipient was either unreachable or was not available at the time of the delivery. StarTrack does provide a free redelivery option, but the redelivery will be attempted on the next business day.
| | |
| --- | --- |
| API | Description |
| Manifestation and shipping label generation API: | Create order on Courier Partner, fetch waybill and shipping label and place pickup request |
| Track Shipment API: | Track your StarTrack Express shipment using AWB and Courier Partner |
| Cancellation API | Cancel shipment manifested on Courier Partner for faster returns |
| EDD API: | Show estimated delivery date for shipments on the order checkout page |
| NDR Action update: | Updates the after NDR action directly on courier company's database |
| Return Web-hooks: | Track your return shipment using AWB and Courier Partner using web-hooks |
VIEW API DOCUMENTATION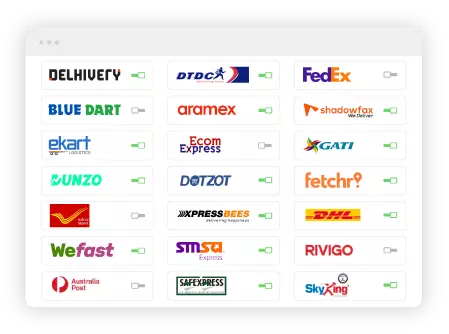 Step 1 - Select The Courier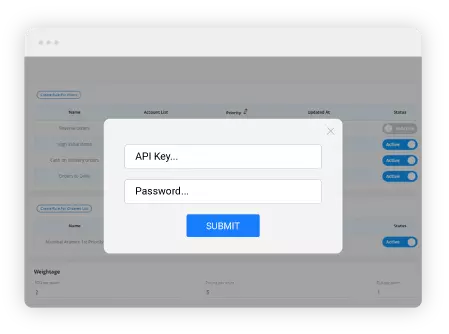 Step 2 - Enter API Key