Shipping services
Smart shipping

On-demand delivery

Slot-based delivery
Special services
Shipping Calculator

Easy-to-use dashboard

Short COD remittance cycles
Technology services
NDR management protocol

Warehousing and fulfillment

Smooth onboarding and tech support
About

InTargos
InTargos is among the newest ecommerce logistics aggregators to enter the Indian market. It was established in 2021, with headquarters in Noida, Uttar Pradesh, to solve the problem of on-demand pickup and delivery. Its workforce includes 200+ logistics experts who try to bring new innovations to logistics technology. Its current offering includes systematized shipping workflow management and cash-on-delivery services. It plans to provide end-to-end fulfillment and AI-driven warehousing solutions in the future.
This smart shipping software has helped many ecommerce companies and corporate sellers find the most efficient way to reach their customers. It is currently tied up with 8 pan-India shipping carriers and 9 sales channels and marketplaces. It is also integrated with website and store-building apps like WooCommerce, Magento, OpenCart, etc. It has major use cases for the manufacturing, healthcare, banking, and real estate sectors.
With its intelligent SaaS platform, InTargos seeks to solve many problems plaguing the ecommerce shipping industry, like, long COD (Cash on Delivery) remittance cycles, carrier SLA breaches, failed deliveries, etc. The platform provides online sellers with regular actionable insights to make better decisions, improve supply chain operations, and increase their bottom line.
Its feature list is divided into 3 sections - Onboarding, Platform, and Seamless experience. Under Onboarding, businesses get a hassle-free onboarding process and an appointed account manager who will walk them through the setup and help them get used to the platform. Depending on the urgency of the package, InTargos can select the fastest carrier for you at very affordable shipping rates. It's also preferred by several small and medium businesses because it does not charge any monthly fees. You pay only for what you ship.
In Platform features, InTargos offers multi-carrier shipping, multiple sales channel integration, and a very easily navigable dashboard that holds all the information about shipments coming in or going out. Brands can manage multiple orders effortlessly through Merge, Delete, and Separate options. They can also update their billing details here and keep track of their spending.
The seamless experience section comes with many notable features. A shipping calculator to help plan shipping expenses accordingly. Pickup and NDR management processes for on-demand pickups and better control over failed deliveries. Finally, access to detailed performance analytics to forever keep improving the quality of service. Ecommerce businesses can start using InTargos by integrating with its RESTful APIs through ClickPost's InTargos integration. Start shipping today!
FAQs about

InTargos
1) Does InTargos provide a subscription-based pricing model?
No, InTargos does not use subscription-based pricing. Ecommerce companies can pay according to the number of orders they send using a service.
2) Does InTargos provide warehousing services?
Yes, InTargos provides warehousing and inventory management services. However, these services are currently limited in scope. The company is looking into expanding its service repertoire to solve several other warehouse management pain points.
| | |
| --- | --- |
| API | Description |
| Manifestation and shipping label generation API: | Automatically generates AWB number and prints shipping label for order processing |
| Track Shipment API: | Monitors the movement of every shipment on inbound and outbound journeys |
| Cancellation API | Cancels an order after confirmation |
| EDD API: | Displays the estimated delivery date of a package according to the pin code |
| NDR Action update: | Starts the failed delivery management process by triggering carriers |
| Return Web-hooks: | Accepts or rejects customer return requests |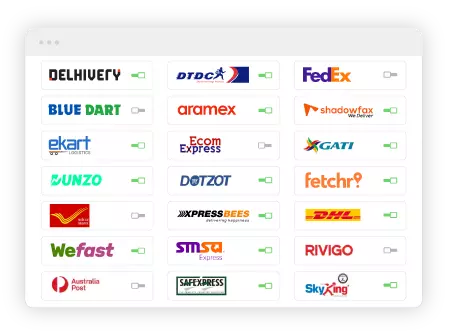 Step 1 - Select The Courier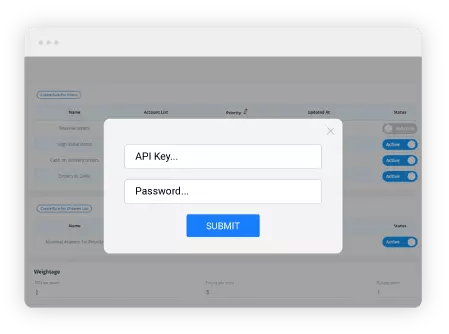 Step 2 - Enter API Key