JV Express

API Integration Platform
Get Direct integrations with AWB, Shipping label, Tracking, Cancellation, NDR, Returns API of JV Express using ClickPost.
ABOUT JV EXPRESS
JV Express is a logistics partner specialized in e-fulfillment services for eCommerce businesses. They are a leading logistics management company delivering cost-effective solutions across India. Their services include reverse logistics, COD, RTS delivery, bulk shipment delivery, warehousing and one ship plans that are tailored to meet different business requirements.
COMPETITIVE LOGISTICS SERVICES FOR ECOMMERCE
JV Express logistics provider enables eCommerce businesses to reach out to every customer within the National Territories of India.
Cash on delivery

Prepaid delivery

Reverse pick up

On-call reverse pick up

Warehousing

Same-day delivery
INTEGRATING WITH JV EXPRESS: DIRECT V/S CLICKPOST
CLICKPOST API FOR INTEGRATING WITH JV EXPRESS
ClickPost already has API integrations with JV Express for the complete shipping process.
Manifestation and shipping label generation API:

Create order on Courier Partner, fetch waybill and shipping label and place pickup request


EDD API: Show estimated delivery date for shipments on the order checkout page


NDR Action update: Updates the after NDR action directly on courier company's database


Return Webhooks: Track your return shipment using AWB and Courier Partner using webhooks
" We went live with 3 new couriers in 1 week using ClickPost - Superfast execution with no technical glitches. Our reach has increased and overall logistics costs have gone down by more than 10%, thanks to ClickPost "
Head of Logistics
Online Apparel Brand
ClickPost integrates with 120+ Carrier Partners


















List of E-Commerce Shipping Solutions
View all logistics service providers in India and how ClickPost helps you integrate with them
Read More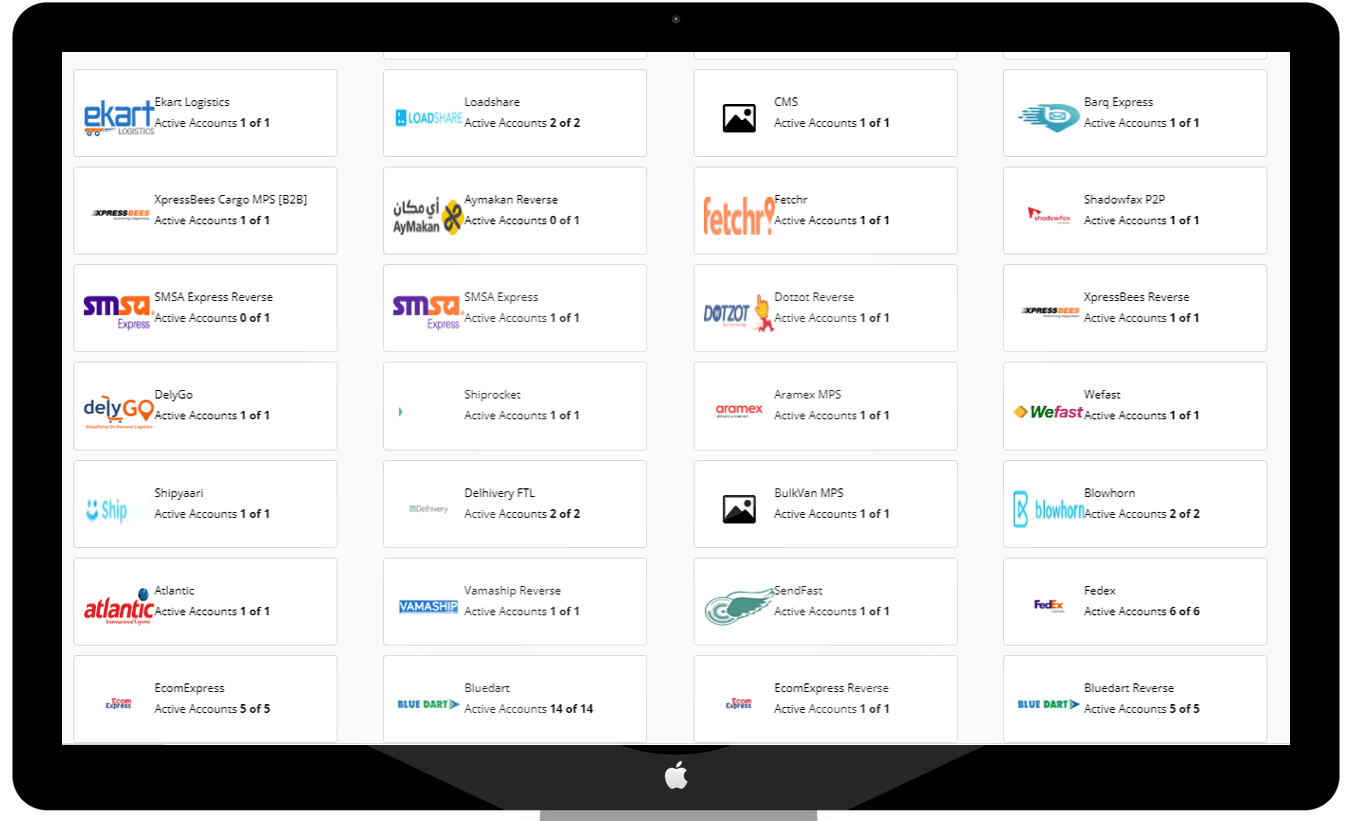 Step 1
Select the courier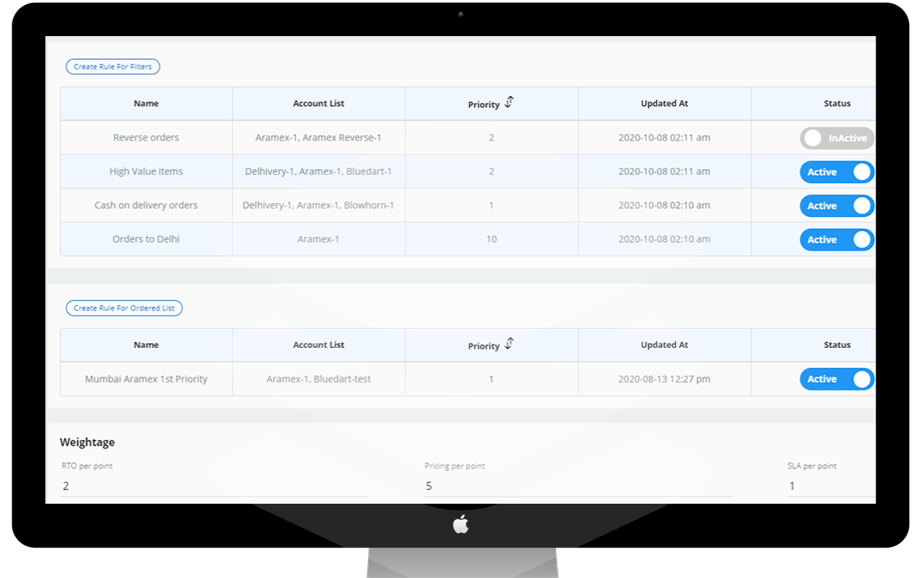 Step 2
Enter Credentials, Pricing etc.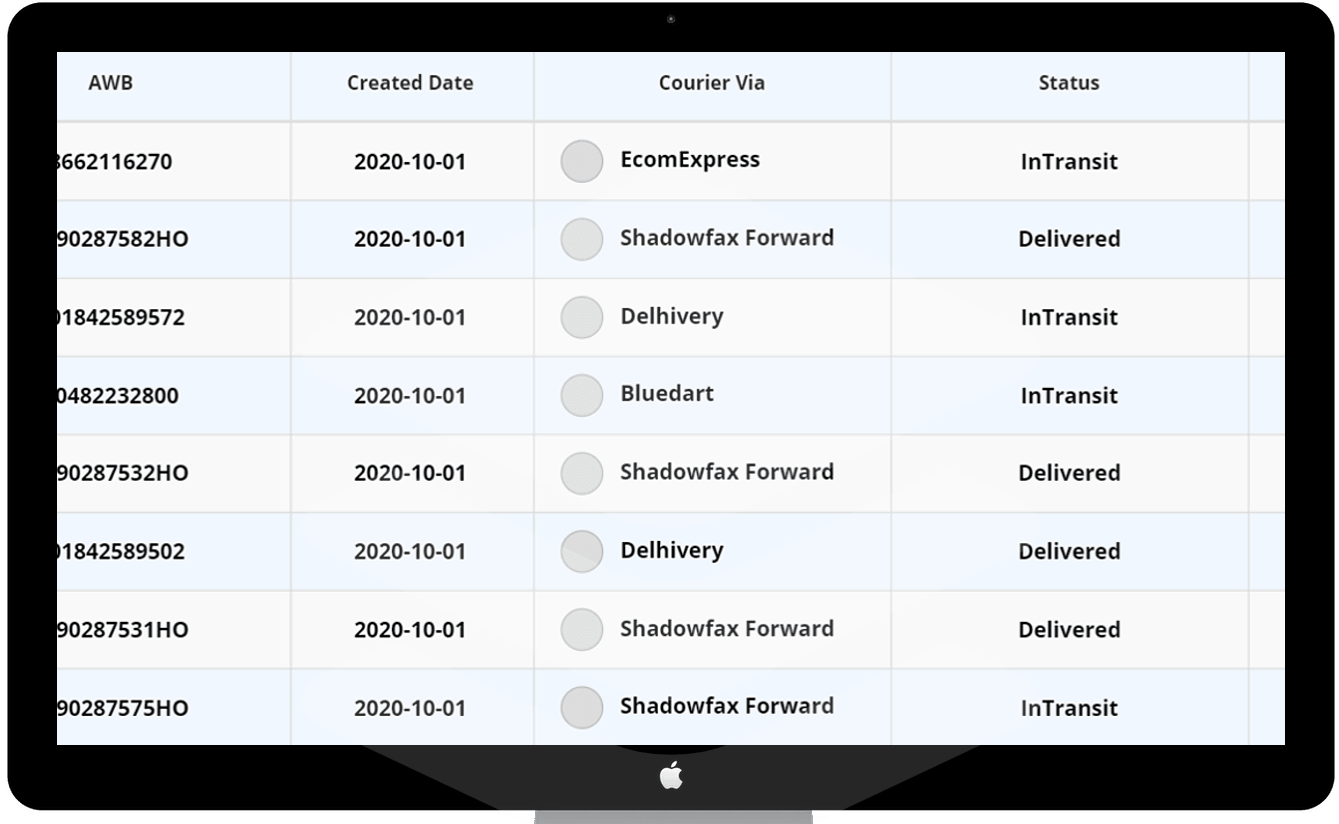 Step 3
Start Generating waybills
About JV EXPRESS Company
JV Express is a New Delhi-based logistics firm specialising in end-to-end eCommerce delivery solutions. The company was founded in 2014. It utilises cutting-edge supply chain solutions and dedicated B2B and B2C channels to reach out to the massive Indian market. Incorporated as JV Express Logistics Pvt Ltd, the company focuses on making last-mile deliveries cost-effective and time-bound. Of late, it has invested heavily in E-fulfilment services to aid its existing and prospective clients create unmatchable retail experiences for their end-users. With over 7 years of experience in this sphere, JV Express has recently onboarded several noted experts who are expected to guide its growth in a booming domestic E-commerce market. Their domain experts also provide course corrections in the company's operations.
From distributed order management to channel analytics and superior customer engagement, JV Express is poised to bring about a slew of visible changes in the way E-commerce logistics challenges are dealt with in the Indian context. JV Express currently operates in several critical and lucrative markets around the world. That said, it is still to penetrate the North American and European markets as much as it would like to. In India, of course, it is a noted player with several customer-centric services and solutions. JV Express provides door-to door and port-to door courier delivery services. It uses its fleet of vehicles to haul cargo mainly for B2B transactions. This new-age logistics firm provides Cash on Delivery services across select states and tier-1 cities.
Since a vast majority of online shoppers in India still prefer COD services, JV Express is betting heavily on its Pan-Indian network to introduce its COD and prepaid delivery services to tier 2 and 3 cities and towns within 2 to 4 years. To establish itself as one of India's top E-commerce centric delivery majors, JV Express has developed bespoke omni-channel solutions for a wide range of businesses. These solutions take into account a businesses' requirements, revenues and profits, target demographics and range of products. Using this 360-degree data, their software suites can recommend customised strategies which help promote rapid growth of a business while minimising wastage, optimising inventory management and managing resource allocation.
JV Express provides on-demand reverse pickups in select cities. It offers guaranteed same-day deliveries of shipments, but only in certain major cities. The company also provides warehousing solutions for expert handling and timely deliveries, both of which play major roles in E-fulfilments. JV Express provides a wide range of solutions that integrate with their client's ERP systems. These solutions then aid a business manage its orders and payments across multiple channels and resource allocation. Their customer care support is superlative and any escalation or bottleneck is prioritised. Did you know that you can now go live with JV Express in just 24 hours? Start using ClickPost's JV Express shipping and tracking API integration today and check out the many extra advantages built-in!