SkyNet Worldwide Express API Integration Platform
Get Direct integrations with AWB, Shipping label, Tracking, Cancellation, NDR, Returns API of SkyNet Worldwide Express using ClickPost.
INTEGRATING WITH SKYNET WORLDWIDE EXPRESS: DIRECT V/S CLICKPOST
CLICKPOST API FOR INTEGRATING WITH SkyNet Worldwide Express
ClickPost already has API integrations with SkyNet Worldwide Express for the complete shipping process.
Manifestation and shipping label generation API:

Create order on Courier Partner, fetch waybill and shipping label and place pickup request


Track Shipment API: Track your shipment using AWB and Courier Partner


Cancellation API: Cancel shipment manifested on Courier Partner for faster returns


NDR Action update: Updates the after NDR action directly on courier company's database


EDD API: Show estimated delivery date for shipments on the order checkout page


Returns: Track your return shipments using AWB and Courier Partner
ClickPost integrates with 150+ Carriers



















List of E-Commerce Shipping Solutions
View all logistics service providers in India and how ClickPost helps you integrate with them
Read More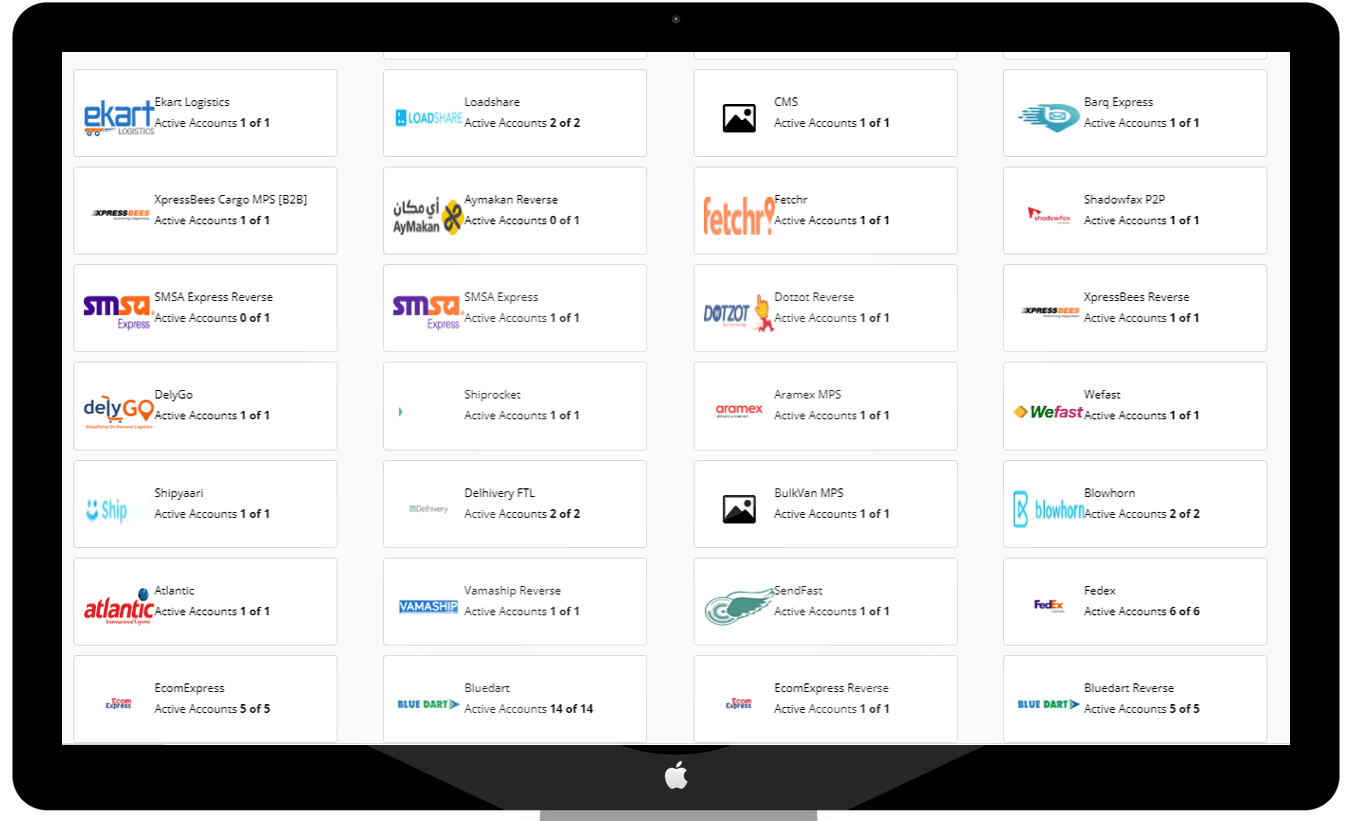 Step 1
Select the courier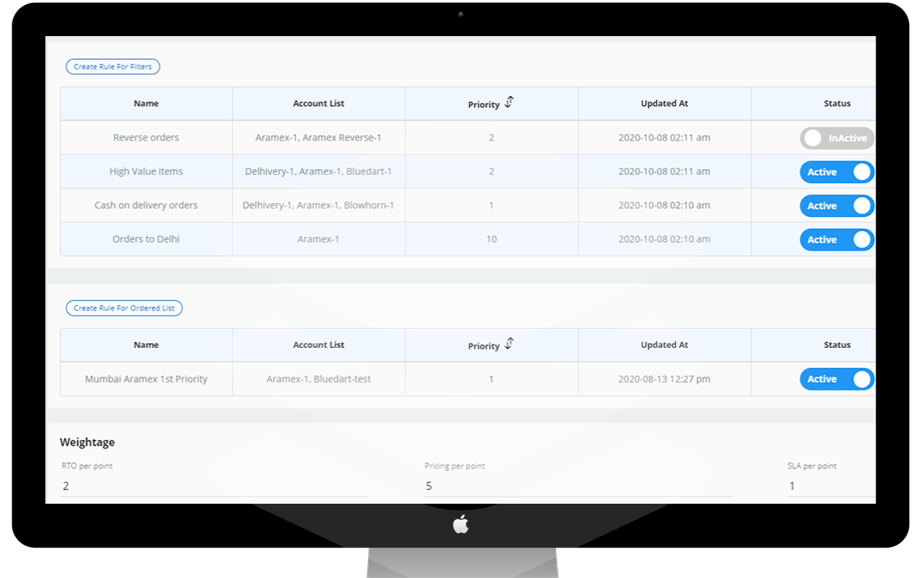 Step 2
Enter Credentials, Pricing etc.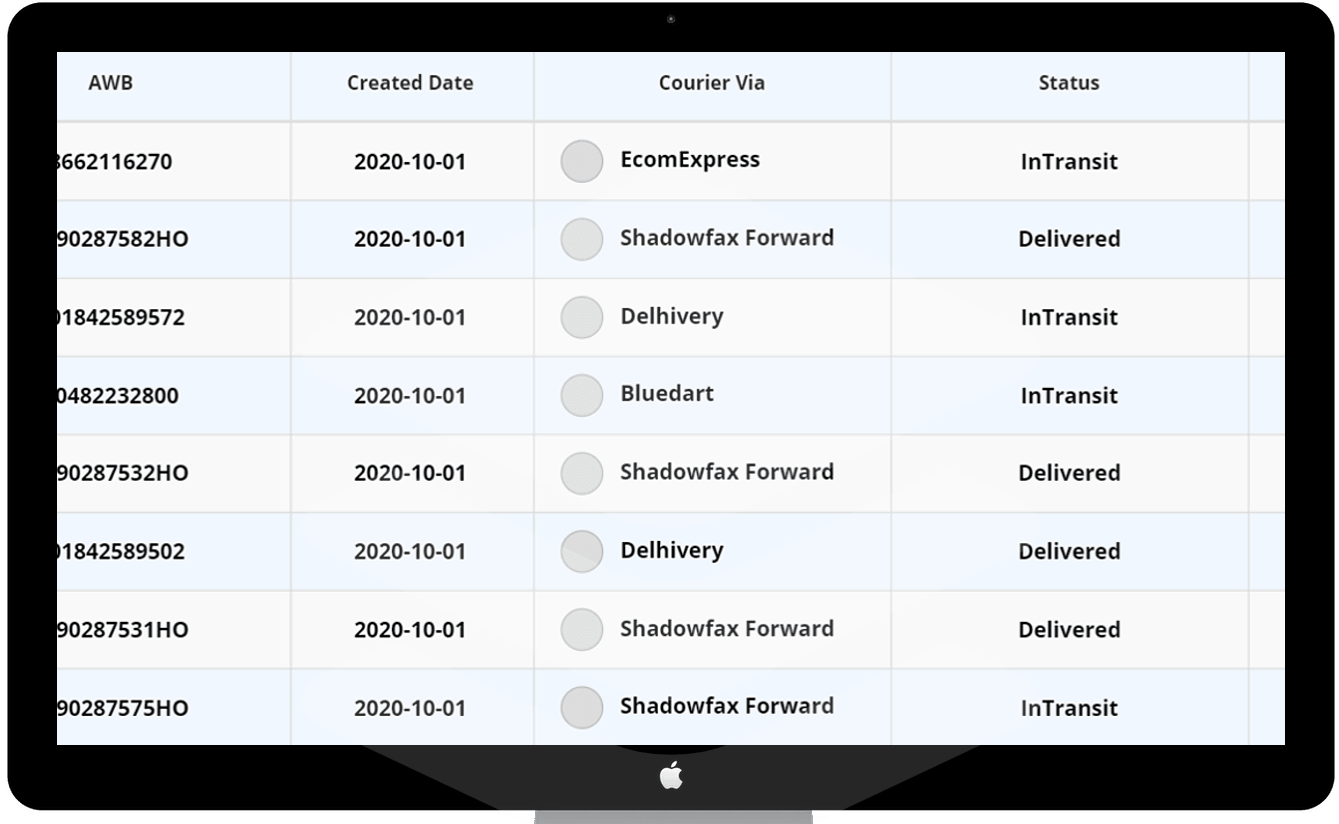 Step 3
Start Generating waybills
Overview of SkyNet Worldwide Express
Skynet Worldwide Express is a UK-based courier delivery and supply chain management company with headquarters in London. It has 6 regional offices in the UK and is a trusted courier delivery partner for both domestic and international logistics. In 2003, Skynet was acquired by Deltec International which undertakes shipping and storage responsibilities of several public sector enterprises like hospitals, health centers, etc. Skynet Worldwide Express in combination with Deltec International offers individual shippers and e-commerce companies superfast delivery options like same-day delivery, next morning delivery by 9/10/12 am, 48-hour delivery, evening delivery, and much more. Skynet Worldwide Express offers a lot of logistics solutions for online sellers and individuals like air and land freight, international parcel delivery, international returns management, last-mile delivery, and tailor-made services for eCommerce businesses.
Skynet's Express Air shipping is one of the fastest ways to reach your customers in any part of the world. Express Air allows individual shipments of up to 30kgs and offers insurance on all shipments. It is a highly sought-after service for valuable items and popularly includes gadgets, fashion accessories, and important documents. Items are delivered in a timely manner and senders can choose the kind of customs clearance they want for international arrival. Skynet Worldwide Express offers both DDP (Delivery Duty Paid) and DDU (Delivery Duty Unpaid) options. In DDP, customers don't have to worry about paying any taxes at the airport. However, DDU holds the customer accountable for managing customs clearance.
Skynet Worldwide Express delivers goods via road to every location in Europe with its popular service 'SkySaver Road'. Here, shipments can be bulky but they still need to weigh below 30kgs. Deliveries by road may take longer than air freights and hence are only suitable for non-urgent orders. The courier delivery agent receives Proof of Delivery (POD) at the time of delivery in the form of a digital signature and sends it across to concerned parties. Customers may or may not choose to opt for insurance on their goods. As is the case in all deliveries made by Skynet Worldwide Express, all orders can be tracked directly from their website and order tracking notifications are regularly sent to customers on their phones and emails.
Skynet Worldwide Express has dedicated logistics solutions that help eCommerce businesses reach newer markets and proactively engage in cross border shipping. It integrates with many courier delivery partners to help solve last-mile delivery problems and make order fulfillment faster and easier for the online retailer. Strategic partnerships also allow Skynet Worldwide Express to manage customs and duties for their clients. It also has a good order tracking feature that keeps customers in the loop and builds loyalty among the audience. Skynet Worldwide Express also provides returns management to eCommerce businesses across the globe. Once a return is initiated, items can be picked up from the home or destination or customers can drop off the order at their nearest Skynet office. From there, orders are picked and travel through the supply chain to reach the warehouse where it is incorporated in the inventory stream.
Refunds or exchanges are initiated soon after the receipt of the product. Skynet offers last-mile delivery solutions coupled with Cash on Delivery services in and around many of its hubs in the world like London, Singapore, Sydney, etc. It also aims to bring down the carbon footprint resulting from logistics operations. Currently, all of Skynet's warehouses have a green permit. Meaning, all logistics operations are within the stipulated emission limit. Skynet has taken the initiative to plant trees and turn back the effects of carbon emissions. With Skynet, climate-conscious ecommerce businesses can move in the right direction and reach out to as many customers as possible. With the Skynet Worldwide Express courier API integration, ClickPost can enable ecommerce businesses to go live with Skynet Worldwide Express in just 1 day. Start shipping today!