Shipping services
Cargo shipping

Freight Solution
Special services
Multimodal transportation

Temperature-controlled facilities
Technology services
DHL SmartSensor

DHL Resilience360
About

DHL Hong Kong
DHL, the world's leading logistics company, has made its mark across 220 countries and territories globally. Hong Kong is no exception. DHL Hong Kong (DHL HK) will help you at every step of your shipping journey -from warehouse solutions to transport and distribution to contract logistics.
For pallets, containers, and cargo shipping, DHL Hong Kong has come up with multiple freight solutions, like air freight, rail freight, road freight, and ocean freight. In fact, you can also ship important documents and small packages via its parcel and document shipping option.
When it comes to warehouse management service, DHL Hong Kong offers two different solutions. One is for small and medium-sized businesses, and another is for enterprises. DHL HK also provides a number of premium services to meet your in-transit storage requirements. Multi-customer warehouses and supply chain handling with state-of-the-art technologies are a few of them.
On top of that, it also offers ambient and temperature-controlled facilities. With the help of DHL Hong Kong, you can ship temperature-sensitive items like flowers, food, medicine, and so on. Like warehousing management, DHL HK again offers two options for small and large businesses in its transportation and distribution services.
What sets DHL HK apart from other logistics companies is its multimodal transportation solutions. DHL Door-to-More and DHL SeAir are two of them. DHL Door-to-More mainly refers to direct distribution solutions. DHL SeAir is a multimodal Ocean and Air freight solution. These multimodal shipping solutions are specially introduced so you can keep the right balance between faster shipping and cost efficiency.
If you go for its contract logistics service, you'll get facilitated with a number of integrated solutions. These include DHL Lead Logistics Partner, DHL Fulfillment, DHL Inbound to Manufacturing, and many others. DHL Inbound to Manufacturing service is mainly designed to help you control material inflow. This further will help you optimize your manufacturing and inventory. Furthermore, DHL Hong Kong offers DHL Resilience360 so you can mitigate future risks in the supply chain.
DHL Indirect Material Management is one of the greatest additions to its contract logistics service package. It'll help you manage maintenance and repair operations with ease. You can also ship healthcare products directly to your customers via the DHL HealthConnect service.
Though the delivery time will depend on the service chosen, you can expect 2-3 days delivery with DHL HK. However, you'll always get the full visibility of your shipments with DHL SmartSensor. ClickPost has an easy integration with DHL Hong Kong. You can opt for it to avail of these premium services.
DHL Hong Kong Integrations with ClickPost: DHL, DHL India Cross Border MPS, DHL India Cross Border SPS, DHL [INT], DHL INT Non-Cross Border, DHL MPS [INT], DHL MPS Reverse [INT], DHL Reverse [INT]
FAQs about

DHL Hong Kong
1) How can the DHL Hong Kong team be contacted?
If you want to contact the DHL Hong Kong Team, simply go to their "Contact Us" page on the website. There, you'll get multiple options regarding tracking, customer service, and sales. Select one as per your requirements and connect with them via call, chat, or WhatsApp.
2) How can DHL Hong Kong shipments be tracked?
DHL Hong Kong offers multiple ways for shipment tracking. You can either track the shipments through its portal or you can get full visibility of your parcel movements with its DHLSmartSensor.
| | |
| --- | --- |
| API | Description |
| Manifestation and shipping label generation API: | Manifest seamless forward logistics by generating shipping labels and AWB no. |
| Track Shipment API: | Track your shipments at every stage of their transportation process via pull and push APIs |
| Cancellation API | Cancel orders as soon as customers request |
| EDD API: | Satisfy your customers by showing them the most accurate delivery date |
| NDR Action update: | Take action on failed deliveries and make them successful |
| Return Web-hooks: | Offer streamlined reverse logistics to your customers and build brand authority |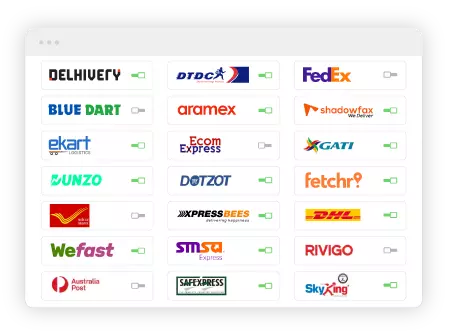 Step 1 - Select The Courier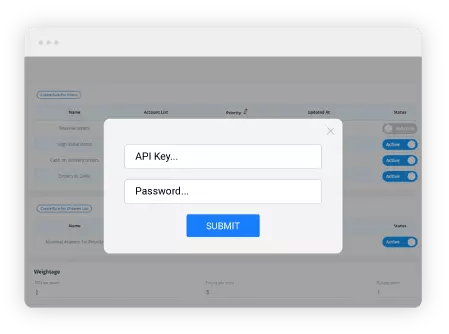 Step 2 - Enter API Key