Kerry Express Thailand

API Integration and Tracking

ClickPost Multi-carrier integration platform lets you integrate with 150+ carriers including Kerry Express Thailand using a single API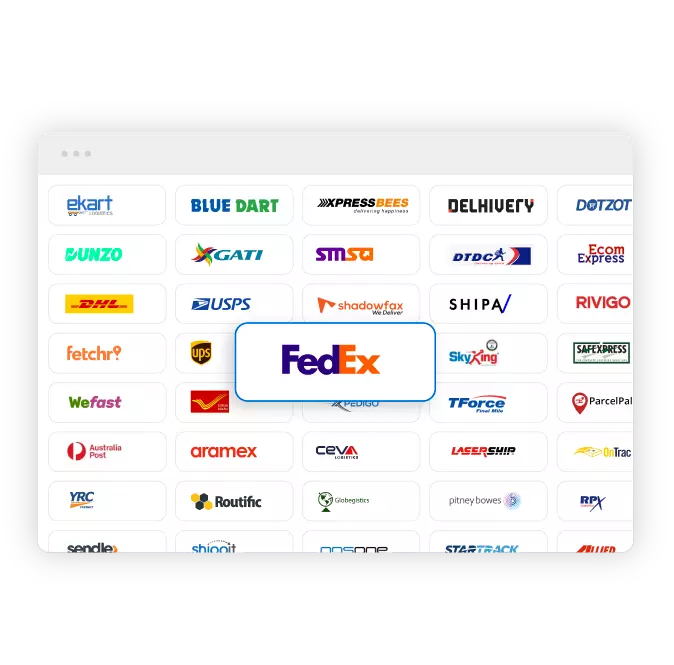 Shipping services
International shipment

Domestic shipment

Same-day delivery

AM express delivery

Standard delivery

Next-day delivery
Special services
Pickup requests

Drop-off locations

Customer care service

Extra care service

Self-collection service

Online claims
Technology services
EasyShip platform

Kerry Express's mobile application

Reliable tracking management system
About

Kerry Express Thailand
Kerry Express is the fastest-growing parcel delivery company in Thailand. It offers a variety of parcel delivery services to B2B, B2C and C2C companies. The company's services include same-day delivery, EasyShip service, express delivery, warehousing, tracking management, etc. Kerry Express Thailand is committed to delivering quality services to help e-commerce businesses grow globally. The company is customer-focused and puts customer satisfaction as its priority.
Kerry Express Thailand is a private courier delivery company founded in 2006. In 2013, the company opened its parcel shop in Bangkok. It launched EasyShip, an online platform, for C2C consumers in 2017. In 2018, Kerry Express expanded its network to 15,000+ service locations. It became Thailand's leading courier delivery service provider in 2019.
Besides Thailand, the company has offices in Indonesia, Malaysia, Taiwan, Vietnam, Hong Kong and Cambodia. Kerry Express has 250+ service points and parcel shops, an extensive fleet of 9,500+ vehicles and 500+ distribution centres. The company's team of 10,000+ members handle 15,000,000 parcels per month.
E-commerce stores can expand their reach and improve customer experience with Kerry Express's top-notch shipping services. Its same-day delivery, next-day delivery and AM services ensure the timely and safe delivery of parcels. Shippers can choose any of these services at the company's parcel shop. The company also offers cost-effective and reliable delivery services in other Asian countries like Hong Kong, Vietnam, etc. Kerry Express integrates with leading e-commerce platforms to meet customers' shipping needs.
The company provides an online platform, EasyShip which is an all-in-one parcel management platform. This platform provides a seller summary dashboard, seller shipment statistics and a COD summary dashboard. It enables online sellers to create shipments, shipping labels and shipment reports. Kerry Express's flexible and convenient drop-off channel allows online shoppers and merchants to choose a drop-off point. They select any location from 10,000+ drop-off points nationwide to send their parcels. The company's extra care service ensures the security of the packages. This service provides coverage for the liability limit of up to 50,000 Baht in case of damage or loss of the parcel.
E-commerce companies can track their parcels with Kerry Express's branded tracking page. The page provides all tracking updates on the delivery status. They can track 30 parcels at a time by entering the tracking numbers in the search bar. The company's other value-added services consist of self-collection service, COD payment option, price estimation, pickup requests, customer support and online claims.
Customers can use the company's mobile application to check delivery status, update and the latest information. With ClickPost's shipping API integration, Kerry Express offers end-to-end delivery services such as Shopify returns, NDR management, carrier integration, returns management, etc. These services simplify complex shipping operations and provide an excellent post-purchase experience.
FAQs about

Kerry Express Thailand
1) How much time does Kerry Express take to deliver parcels?
The delivery time depends on the location and type of service. Kerry Express takes 1 to 2 days to send orders via its standard delivery service. Its same-day delivery service ships parcels within one day. The company's AM express delivery service delivers packages before noon on the delivery due date.
2) How can I send my parcel with Kerry Express?
You can send your parcels to retail service points or Kerry Express parcel shops across the country. You can also request a parcel pickup through the EasyShip platform, the Kerry Express application or the company's call centre.
API

Description

Manifestation and shipping label generation API:

Create order on Courier Partner, fetch waybill and shipping label and place pickup request

Track Shipment API:
Track your

Kerry Express Thailand

shipment using AWB and Courier Partner
Cancellation API
Cancel shipment manifested on Courier Partner for faster returns
EDD API:
Show estimated delivery date for shipments on the order checkout page
NDR Action update:
Updates the after NDR action directly on courier company's database
Return Web-hooks:
Track your return shipment using AWB and Courier Partner using web-hooks
VIEW API DOCUMENTATION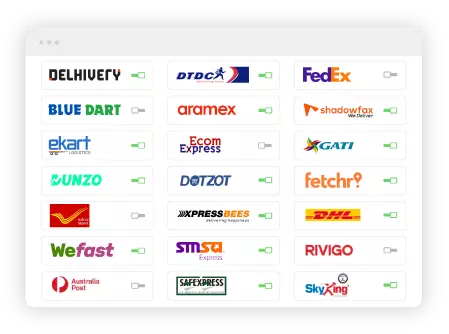 Step 1 - Select The Courier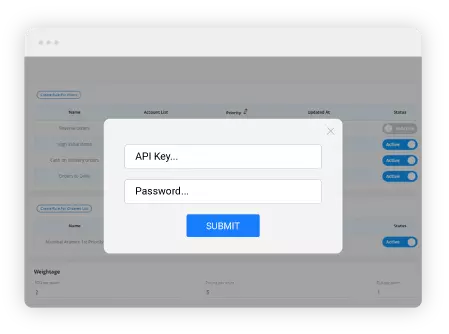 Step 2 - Enter API Key