Shipping services
Domestic and abroad shipping

Express delivery service

Timely and economic shipment

Mobile courier services
Special services
Financial services

LP EXPRESS self-service

72-hour storing service

Return management

Philately
Technology services
Shipment tracking management

E-solutions for businesses
About

Lietuvos Pastas
Lietuvos Paštas (Lithuanian Post) is a public limited company that provides postal services in Lithuania. The company has gained the public's trust by providing professional services and developing long-lasting traditions. Besides parcel services, it also offers logistics, electronic and financial services. It ensures the delivery of universal postal service in the residential areas at least five working days a week. Lietuvos Paštas provides various tools and services to e-commerce companies so that they can expand their reach around the globe.
Lietuvos Paštas was established in 1918 by the minister of trade, industry and finance of the Republic of Lithuania, Martynas Ycas. In 2011, Lithuanian Post implemented the first self-service terminals for receiving and sending parcels in Lithuania. In 2012, these terminals and other courier activities were renamed under "LP EXPRESS". In the same year, the company's first financial service department "PayPost", started operating. In 2021, Lietuvos Paštas will serve its clients with modern work tools such as printers and tablets.
The company receives and ships parcels from nearly 200 countries around the globe. It delivers around 36 million items per year. Lietuvos Paštas uses its 285 LP EXPRESS postage meters to receive and send parcels domestically. It consists of 3,276 employees who ensure that each resident can avail of the postal services. The company has 9 logistics centres and 254 post office and PayPost departments. Lietuvos Paštas has 2,054 postmen, of which 400 more than 400 are mobile. These postmen deliver parcels directly to the customers' homes between 8 a.m and 4 p.m.
Lietuvos Paštas offers various shipping methods to deliver packages weighing up to 30kg domestically and internationally. Customers can choose any of these methods based on their needs. These methods include LP EXPRESS couriers, LP EXPRESS self-service and mobile courier service. The company ensures that the shipments reach conveniently and safely to the customers. LP EXPRESS self-service of Lietuvos Paštas allows customers to prepare parcels and send them at any time. It is a simple, convenient and modern way to deliver letters, documents or packages. The company also offers financial services, including loans, car leasing, money transfer and insurance.
With the company's shipment tracking service, clients can easily find their shipments anywhere in the world. They will be provided with a 12 or 13-digit tracking number to get all the details of their orders instantly. Lietuvos Paštas provide storing services to e-commerce companies. The warehouse management system allows them to manage supply chain fulfilment operations.
Some additional services offered by the company are return management, mailbox rental, submitting international parcels to customs, invoicing at the post box, etc. ClickPost has an API integration with Lietuvos Paštas to help e-commerce businesses manage their services. It allows customers to use different services, such as tracking and return management.
FAQs about

Lietuvos Pastas
1) What should I do if my shipment is delayed?
The delivery time depends on the location of the customer. Usually, our postmen deliver parcels 6 days a week between 8 a.m and 4 p.m. But if your mail is delayed or missing, you can use the customer care number to get the information regarding your order.
2) What will happen if I do not collect my parcel from the post office?
You have to collect your parcel within 72 hours of the deadline. If you'll not collect it, it will be stored at the place of service provision of Lietuvos Paštas. You will be informed about this through email or SMS. After the storage period expires, the parcel will be returned to the sender.
| | |
| --- | --- |
| API | Description |
| Manifestation and shipping label generation API: | Create order on Courier Partner, fetch waybill and shipping label and place pickup request |
| Track Shipment API: | Track your Lietuvos Pastas shipment using AWB and Courier Partner |
| Cancellation API | Cancel shipment manifested on Courier Partner for faster returns |
| EDD API: | Show estimated delivery date for shipments on the order checkout page |
| NDR Action update: | Updates the after NDR action directly on courier company's database |
| Return Web-hooks: | Track your return shipment using AWB and Courier Partner using web-hooks |
VIEW API DOCUMENTATION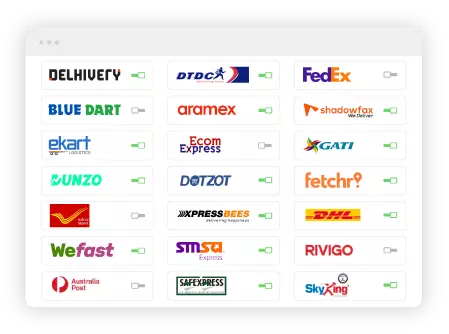 Step 1 - Select The Courier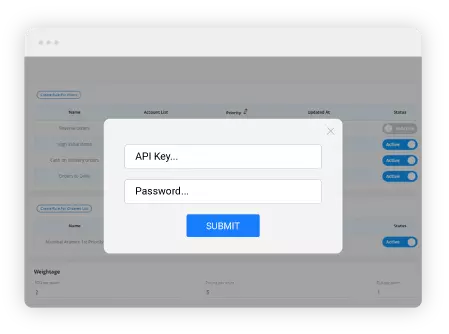 Step 2 - Enter API Key