Shipping services
Express (Next-day) delivery

Time slot delivery

100% coverage in SE Asia
Special services
Flexible pickup services

Cash-on-delivery services

Packaging / Poly-mailers
Technology services
Live tracking services

Ninja Chat delivery updates

Mobile app for order management
About Ninja Van
Ninja Van is a hassle-free last mile delivery management company that offers seamless delivery options in Singapore and Southeast Asia. The carrier provides last mile and package delivery solutions for businesses. It enables the ecommerce and retail sectors from Southeast Asia to reach every customer in the region through its strong international network in the region. The company's unique feature is a live chat option to get and forward live tracking updates about your order over various social media outlets.
Founded in 2014, Ninja Van is based in Singapore. The carrier's network includes distribution centers and warehouses in several countries in Southeast Asia, including Myanmar, Malaysia, Philippines, Singapore, Indonesia, Thailand, and Vietnam. This widespread network allows Ninja Van to offer quicker services and 100% coverage in the SEA region.
Ninja van provides last mile and package delivery services to businesses. Therefore, they have to ensure quick yet hassle-free deliveries. The carrier ensures that your customers are taken care of during the delivery process, and you are not handcuffed to your desk to track and manage your shipments. In shipping services, the carrier does offer standard and express shipping services. Under express delivery, you can deliver the order to your customer as quickly as the next day.
You can even offer personalized delivery options to your customer Ninja Van enables you to choose the delivery time slot. The company has 100% coverage in Southeast Asia with a chain of fulfillment centers in various countries to facilitate better deliveries outside Singapore. While faster delivery is their motto, hassle-free shipping services are their mission. Ninja Van offers flexible pickup options to make it easier for you to ship your parcels. The carrier also provides cash-on-delivery enablement with one of the best reconciliation facilities in the industry.
Apart from the shipping-related services, you can track the real-time status of your shipment. They provide regular updates through their chat, and their customer support is quickly accessible through social media platforms as well as other mediums of communication. You can even track your shipments on the go through their mobile app, which allows you to manage your shipments on the go. ClickPost has shipping and tracking API integration with Ninja Van that allows you to avail the carrier's services along with other essential features like NDR management and NPR management.
FAQs about Ninja Van
How long does Ninja Van take to deliver?
The time frame will usually depend on the destination. If you ship through the Standard option with Ninja Van, it will take 1-3 days to deliver the order. If you want to deliver the order within a specific time, you always opt for special shipping services like next-day delivery or time slot deliveries.
Can I track my Ninja Van shipments on my mobile app?
Ninja Van does allow you to track and manage your shipments through a mobile app. It also sends you live tracking updates through the chat features you enable on any communication medium of your preference. This frees you from the desk and works on your ecommerce business even on the go.
| | |
| --- | --- |
| API | Description |
| Manifestation and shipping label generation API: | Create order on Courier Partner, fetch waybill and shipping label and place pickup request |
| Track Shipment API: | Track your Ninja Van shipment using AWB and Courier Partner |
| Cancellation API | Cancel shipment manifested on Courier Partner for faster returns |
| EDD API: | Show estimated delivery date for shipments on the order checkout page |
| NDR Action update: | Updates the after NDR action directly on courier company's database |
| Return Web-hooks: | Track your return shipment using AWB and Courier Partner using web-hooks |
VIEW API DOCUMENTATION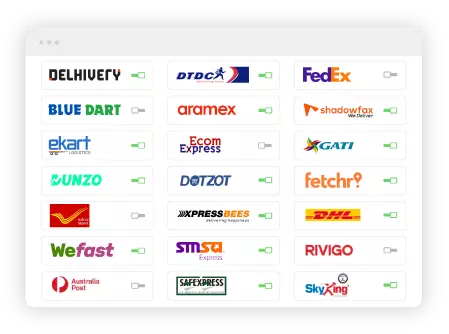 Step 1 - Select The Courier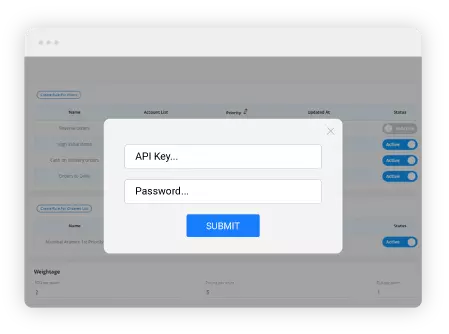 Step 2 - Enter API Key