Shipping services
Next-day / Next-morning delivery

Global Express deliveries

Same-day delivery
Special services
Convenient collect service

Drop-off and pickup services

Exchange service
Technology services
End to End tracking option

Order Management dashboard

Returns Management solution
About

Parcel Force
Parcel Force is a courier and logistics service company in the United Kingdom. The carrier offers domestic and international express delivery services to businesses and individuals from the country. The carrier also offers return service to facilitate a better customer experience and enhance the shipping experience of the merchants by providing pickup and drop-off services. The company has delivery networks in the European and South East Asian regions allowing businesses in the United Kingdom to cater to a much larger audience.
Officially, Parcel Force came into existence in 1990 after the Royal Mail rebranded its parcel services. The parcel service section of the postal service has been in existence since 1883, serving the courier needs of the citizens in the country. Currently, the Parcel Force is a subsidiary of the Royal Mail, allowing it to expand and offer business-focused solutions.
The carrier's headquarters is in Milton Keyes, UK, and currently has over 4,500 employees working to make courier and parcel delivery a seamless experience in the United Kingdom.
The shipping services of the carrier are more focused on providing seamless express delivery services for businesses and individuals. It offers an integrated business solution for businesses to operate their shipping operations efficiently. Parcel Force provides domestic express delivery services that can get your parcels to your customer as quickly as the same day with their same-day delivery services.
You can offer a multitude of shipping options to your customers, including next-day delivery and 24-hour or 48-hour delivery that the customer can opt for according to their preference.
On the international side, the carrier offers specialized services, including global express delivery and global priority delivery, that allows for a better global reach. Parcel Force is a popular yet affordable carrier in the United Kingdom. It is trusted by businesses and individuals alike as it is a subsidiary of the postal service, Royal Mail.
The carrier offers various specialized services to make it convenient for you to send a courier. It includes a Convenient Collect service that allows you to opt for more accessible pickup services and special delivery services that will enable you to deliver within a predefined time frame.
Parcel Force offers end-to-end tracking capabilities on most of its courier options, allowing you to enhance your post-purchase experience. The order management dashboard provided by the courier service to its business customers allows for a smoother shipping and order fulfillment experience.
ClickPost has a courier API Integration with Parcel Force, enabling you to avail of the courier's seamless shipping services within 24 hours, along with returns management and NDR management services.
FAQs about

Parcel Force
1) How many does Parcel Force attempt a delivery?
Parcel Force offers free up to three delivery attempts along with its services. Businesses can manage these delivery attempts through the order management dashboard offered by the carrier. Alternatively, you can use customer experience management software like ClickPost for better NDR management.
2) Does Parcel Force have tracking services?
Parcel Force offers tracking services with a variety of its courier services. Depending on the courier service you have opted from the carrier, you can track the parcel. You will receive a tracking number or an order reference number allowing you to track the parcel from the carrier's website or dashboard.
| | |
| --- | --- |
| API | Description |
| Manifestation and shipping label generation API: | Create order on Courier Partner, fetch waybill and shipping label and place pickup request |
| Track Shipment API: | Track your Parcel Force shipment using AWB and Courier Partner |
| Cancellation API | Cancel shipment manifested on Courier Partner for faster returns |
| EDD API: | Show estimated delivery date for shipments on the order checkout page |
| NDR Action update: | Updates the after NDR action directly on courier company's database |
| Return Web-hooks: | Track your return shipment using AWB and Courier Partner using web-hooks |
VIEW API DOCUMENTATION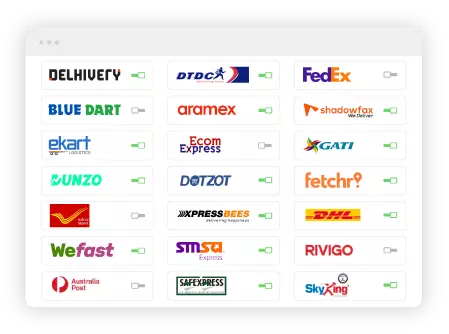 Step 1 - Select The Courier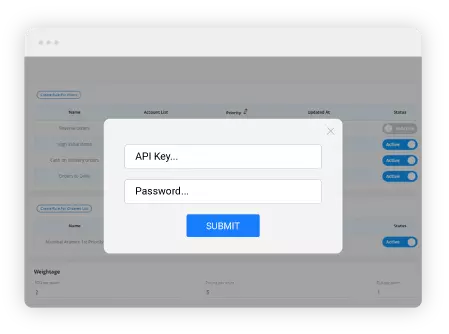 Step 2 - Enter API Key