Yanwen API Integration and Tracking
ClickPost Multi-carrier integration platform lets you integrate with 150+ carriers including Yanwen using a single API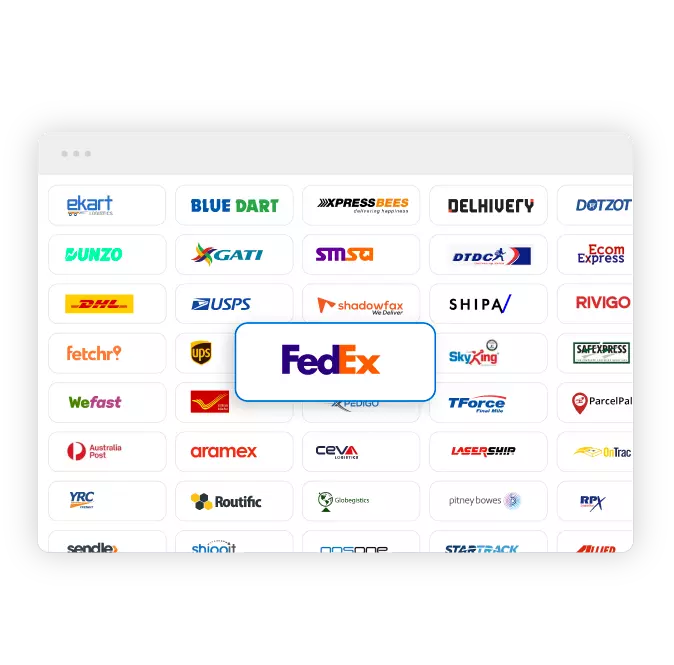 Shipping services
Cargo Forwarding

Yanwen Special Line Delivery
Special services
Intelligent Sorting Facilities

API interface and integration
Technology services
Tax Rebates

Bonded Warehousing
About Yanwen
Yanwen is a leading third-party logistics provider based in Beijing in the People's Republic of China. It is mainly used by e-commerce players and businesses to send and receive international deliveries. It operates in a variety of countries such as Germany, Switzerland, Belgium, and even Hong Kong. One of the largest cross-border logistics platforms in China, it has signed agreements with specialized national carriers of several other nations.
Yanwen was founded in 1998 in Beijing with an aim to integrate China with the global logistics network. After its establishment, it grew at a rapid pace to become a large company with branches all over the country. It currently offers express delivery services in over 123 countries, as well as door-to-door logistics chains in over 214 countries. It partners with dozens of other well-known carriers such as Royal Mail in the UK, Canada Post in Canada, USPS, and UPS in the United States. It also operates in cooperation with major e-commerce platforms like AliExpress and eBay.
As it is mainly a business-oriented platform, it collects business deliveries and parcels from the sellers and puts them through a sorting center within the next twenty-four hours. The shipments are then trucked through to be cleared for exports at an accelerated pace. Yanwen allows deliveries via rail, road, water, and air. Once the shipments reach the destination country, it works with the local carriers to ensure a smooth last-mile delivery experience. During this entire process, the shipment can be tracked in real-time using the Yanwen tracking platform. The average delivery time for a parcel ranges from 14 to 28 days.
For domestic deliveries, the Yanwen Economic AirMail is the most widely used option. These packages can be tracked only within China and takes around 6 to 25 days to be delivered. For international deliveries, this can go up to 60 days at the most.
Yanwen has offices in over 50 cities in China and is planning to expand further. It exceeded an annual capacity of about 250 million packages in 2016 and has been growing exponentially ever since. It can also be bundled with logistics intelligence platforms such as ClickPost. ClickPost has seamless shipping API integration as well as courier integration with multiple third-party delivery vendors. This can help Yanwne to perform deliveries better by building upon its existing API interface.
FAQs about Yanwen
1) How do I track my Yanwen shipment?
Yanwen provides a unique 13-digit alphanumeric tracking ID. It consists of two alphabets in the front, followed by a 9-digit number and then ending with YP, which is short for Yanwen Post. In order to track your Yanwen shipment, you can head on over to the Yanwen tracking portal and enter your ID. All delivery updates are given in real-time.
2) When does a Yanwen parcel usually reach the US?
Deliveries to the United States can take around 2 to 3 weeks most of the time. Delivery times may vary according to the delivery option you choose, such as Express Delivery, Special Line, Economic Airmail, or any of the other numerous services.
| | |
| --- | --- |
| API | Description |
| Manifestation and shipping label generation API: | Create order on Courier Partner, fetch waybill and shipping label and place pickup request |
| Track Shipment API: | Track your Yanwen shipment using AWB and Courier Partner |
| Cancellation API | Cancel shipment manifested on Courier Partner for faster returns |
| EDD API: | Show estimated delivery date for shipments on the order checkout page |
| NDR Action update: | Updates the after NDR action directly on courier company's database |
| Return Web-hooks: | Track your return shipment using AWB and Courier Partner using web-hooks |
VIEW API DOCUMENTATION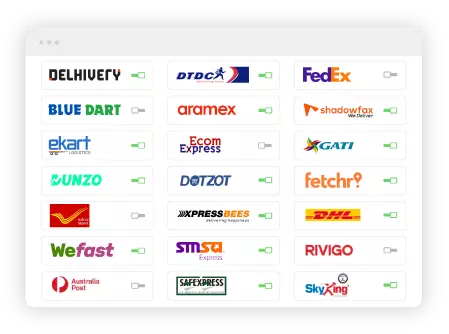 Step 1 - Select The Courier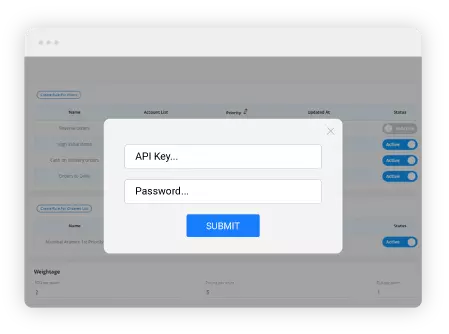 Step 2 - Enter API Key