Online Xpress

API
Integration and Tracking
ClickPost Multi-carrier integration platform lets you integrate with 150+ carriers including Online Xpress using a single API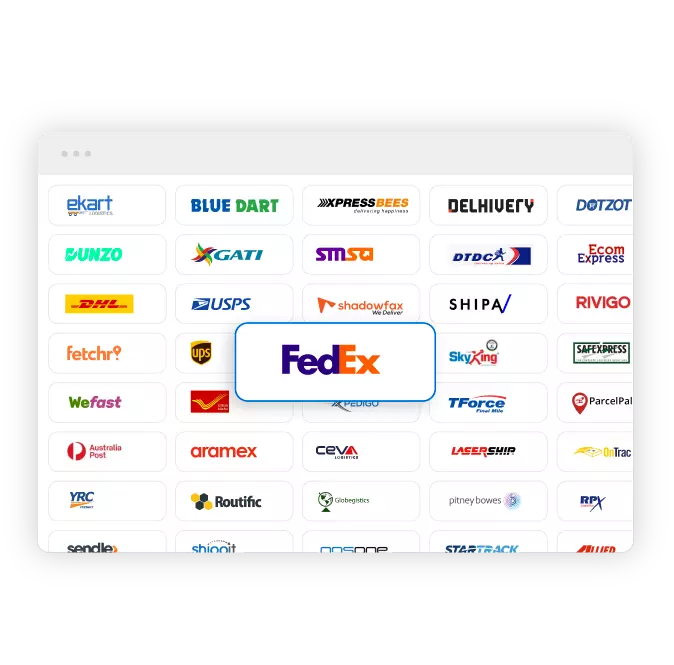 Shipping services
FTL/LTL Shipments

Air/Surface/Rail Freight

Prepaid Delivery
Special services
COD Services

Vendor Pickup

Automated OMS
Technology services
Real-time tracking

Reports and Analytics

Email & SMS Alerts
About

Online Xpress
Founded in 2014, OnlineXpress is one of India's fastest-growing shipping, freight hauling and courier services. The company is based out of the Okhla Industrial Area in New Delhi. It is one of the courier companies which also provides Full Truck Load or FTL and part-loaded services too. OnlineExpress has a range of services under its umbrella, and boasts of several clients which have a significant presence in the E-commerce industry. The company operates across India. In recent years, it has made inroads in last-mile delivery services across smaller cities and towns. Over the years, the company has successfully delivered over 20 lakh waybills. More than 100 businesses use its services. OnlineXpress also excels in its customer care services, which are tailored for individuals and enterprises based on their needs.
OnlineXpress provides seamless courier shipping and real-time tracking solutions to its customers which are at par with the best service providers in the business. OnlineXpress offers a variety of delivery solutions for hundreds of Pin Codes across India. It provides prepaid services and Cash on Delivery or COD services mostly for major cities. Complementing these are delivery options including reverse pickup and vendor pickup. To ensure it reaches out to the widest possible customer base, OnlineXpress provides shipments via road, air and railways too. For bulk orders deliverable via roads, it has both FTL and part-load trucking solutions.
These ensure timely delivery of goods and services while also fitting the budgetary needs of its clients. Relay trucking is offered for longer journeys. OnlineXpress uses state-of-the-art delivery management systems. Using its API, clients can access the company's dashboard. The dashboard offers detailed information on every aspect of the delivery process. These include real-time tracking services, automated order management and very thorough reports and analytics for its recurring enterprise clients. The analytics helps its clients pare costs.
Furthermore, each client will be informed via SMS and email about the status of their orders. OnlineXpress also has dedicated teams for NDRs (Non-Delivery Reports) spread out across its network. To ensure best-in-class services, the company guarantees 7-day COD settlements. Clients include Bombay Shaving Company, Closet37, StalkBuyLove, Biba, Afamado, and Healthgenie. At a glance, it is clear that OnlineXpress caters to a diversified clientele. Recently, it has also provided courier services for HealthMug, one of India's biggest providers of ayurvedic and homeopathic consultations and medications. You can now go live with OnlineXpress in just 24 hours! Simply use ClickPost's OnlineXpress shipping and tracking API integration to get started without any hassles.
FAQs about Online Xpress
1) How can I manage my shipments with OnlineXpress?
OnlineXpress equips its customers with a customer panel that acts as a shipment management dashboard. The integrated dashboard allows you to create and manifest the orders and track them in real time. This also allows your customer support team to offer quick and accurate resolutions to customer queries.
2) Can OnlineXpress handle NDR exceptions?
NDR or Non-delivery reports allow businesses to reduce the number of failed deliveries and reduce their RTO percentage. OnlineXpress has a dedicated NDR team and high-end tech support that will assist you in case of failed deliveries. The single point of contact with the carrier allows you to have updates on all your shipments without any hassle.
| | |
| --- | --- |
| API | Description |
| Manifestation and shipping label generation API: | Place a request to ship with OnlineXpress's preferred services |
| Track Shipment API: | Send tracking updates through Email and SMS to the recipients' |
| Cancellation API | Cancel the shipping request with the delivery |
| EDD API: | Estimate the date of delivery as per OnlineXpress's capabilities. |
| NDR Action update: | Trigger an NDR action sequence to handle failed deliveries |
| Return Web-hooks: | Handle returns process to enable ecommerce returns process |
VIEW API DOCUMENTATION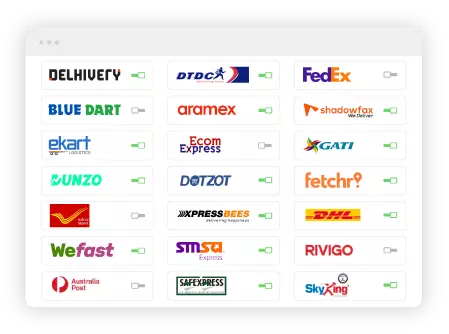 Step 1 - Select The Courier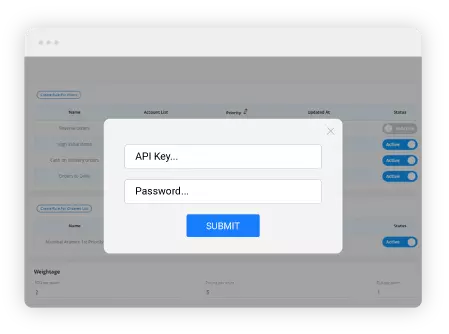 Step 2 - Enter API Key