OnTrac API Integration and Tracking
ClickPost Multi-carrier integration platform lets you integrate with 150+ carriers including OnTrac using a single API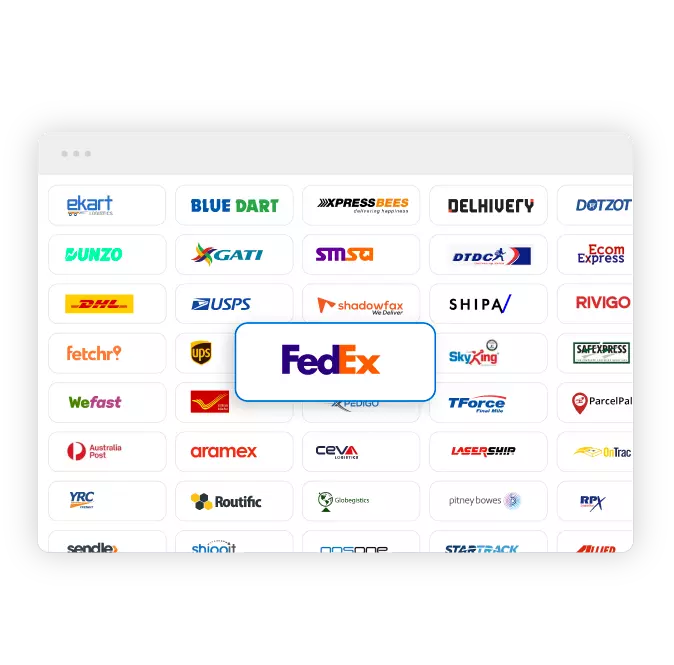 Shipping services
Regional and international shipments

Ground shipment

Overnight parcel delivery

Same-day delivery

Fast and cost-efficient shipments
Special services
Large or bulky shipment

Saturday delivery service

Next-day delivery service

2-day delivery service

Customer care service

Storage management
Technology services
Tracking management system

Best-in-class logistics solutions
About OnTrac
OnTrac is a private logistics company that provides shipping services across the Western United States. Its cost-efficient logistics network speeds up ground delivery so companies can save time and money. This regional parcel service provider helps retailers offer a better post-purchase experience to customers. The company provides a wide range of shipping services, such as same-day delivery, logistics, overnight parcel distribution, tracking management, etc. OnTrac delivers competitive rates for ground shipping services and assists sellers in scaling their businesses.
The company was established in 1991 in California as California Overnight. OnTrac was formed from the acquisition of various small American and Canadian countries. Later, it diversified to seven other states: Washington, Utah, Arizona, Oregon, Nevada, Idaho and Colorado. In 2020, the company's service area covered 20% of the US population. OnTrac is headquartered in Chandler, Arizona, having a skilled team of 1,000 to 5,000 employees. This privately held company manages logistics, storage, supply chain and transportation.
OnTrac's world-class shipping services delight customers and make their shipping journey easier. The company's ground shipping services deliver parcels to the customers by the end of the day. The delivery time for these services will depend on the destinations. It ships packages on weekends too. With the Saturday delivery option, companies can send parcels on Saturday. The transportation management system of OnTrac streamlines the supply chain and ensures fast and safe deliveries. The company integrates with leading courier partners for large or bulky shipments. With OnTrac's international shipping services, merchants can ship parcels to 140+ countries. The logistics company also offers an Overnight package delivery option. Using this option, companies can deliver packages overnight throughout California.
The branded tracking page of OnTrac enables customers and users to track their orders. The company provides a tracking number when the packages are dispatched. By entering this number in the search bar, users and consumers can get real-time tracking notifications of their orders. The customer care services of OnTrac help customers to resolve their shipping issues via calls or messages. ClickPost has a logistics API integration with OnTrac to provide end-to-end shipping services such as returns management, Shopify returns, COD reconciliation, NDR management, etc.
FAQs about OnTrac
1) How much time does OnTrac take to deliver packages?
OnTrac offers various delivery options, such as same-day, overnight and mid-day delivery services. These services ensure the delivery of packages by the end of the day. But sometimes the delivery time depends on the location where the parcel needs to be delivered. The international shipment services take 2 to 14 business days to ship packages worldwide.
2) Can I track my OnTrac parcel?
Yes, you can track your OnTrac parcel. You have to enter the tracking number on the company's customised tracking page. After entering the number, you will get all the tracking information regarding your delivery status.
| | |
| --- | --- |
| API | Description |
| Manifestation and shipping label generation API: | Place an order creation request with the carrier |
| Track Shipment API: | Track your shipment with the help of the barcode or 12-digit tracking number |
| Cancellation API | Cancel the Ontrac shipping request |
| EDD API: | Estimate the date of delivery according to the chosen Skynet service |
| NDR Action update: | Handle failed delivery attempts to correct the issue |
| Return Web-hooks: | Initiate a return request with the carrier for a pickup at the customer's doorstep |
VIEW API DOCUMENTATION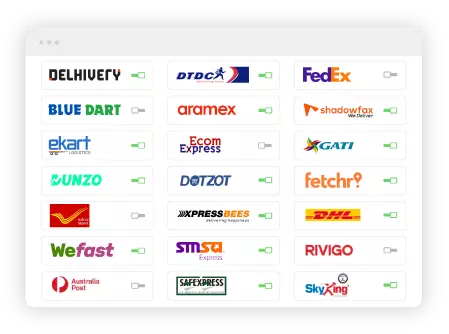 Step 1 - Select The Courier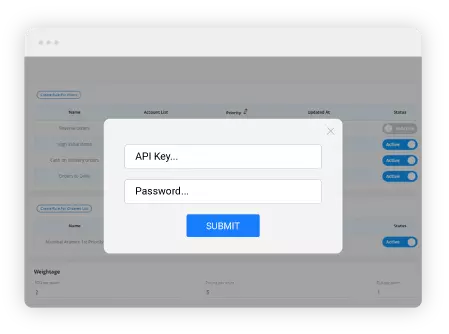 Step 2 - Enter API Key