Shipping services
Domestic Shipping

International Shipping

Support for Multiple Carriers
Special services
Ecommerce Specific Solutions

Warehousing and Order Fulfillment Services

Support for Cash on Delivery Orders
Technology services
API Integration

Mobile App

Plugins for Ecommerce Marketplaces
About

Safe Arrival
Safe Arrival is a Middle Eastern logistics company and delivery service that operates in UAE and KSA. They act as an aggregator for carriers and accept shipments from both individuals and businesses. Safe Express offers urgent and same-day delivery options. They also support international delivery to over 120 countries.
Safe Arrival claims to offer competitive rates that suit every budget. They have over 35 courier partners, which make it possible to choose a carrier as per your budget. For ecommerce orders, they provide the provision of collecting cash on delivery. They also have a mobile app for placing orders and monitoring the progress of shipments.
Apart from shipping services, Safe Arrival has 25+ warehouses spread over the UAE and KSA. If you are using Safe Arrival to ship your orders, you can opt to use these as storage hubs or pickup locations. On top of these, they also provide fully-fledged order fulfillment services. Safe Arrival currently has over 270+ merchants using their platform, serving 350,000+ end customers in total.
Safe Arrival has API integration and website plug-ins to allow ecommerce businesses to ship orders with ease. They provide access to multiple couriers from their platform. Essentially Safe Arrival acts as a shipping aggregation service and helps you get in touch with multiple carriers.
ClickPost has a comprehensive API integration with Safe Arrival, allowing you to streamline your business processes and take advantage of added features. This can enable you to manage orders across multiple carriers and logistics partners from a consolidated dashboard. Additionally, this gives you access to other cutting-edge tools like NDR management solutions and business intelligence toolkits.
FAQs about

Safe Arrival
1) How can brands get onboarded on the Safe Arrival platform?
To start using the Safe Arrival platform, you need to sign up on their website or app. You can do this by going to the 'Sign In' page on their website or by downloading the app on your phone. You cannot place orders on the Safe Arrival platform without signing up first.
2) What plugins are offered by the Safe Arrival platform?
Apart from their API services, Safe Arrival also offers plug-ins for popular ecommerce marketplaces. These include Shopify, Magneto, WooCommerce, and Opencart. Using these plugins your ecommerce store can directly talk to the Safe Arrival. You can use this to automatically create shipments for orders placed on your ecommerce store.
| | |
| --- | --- |
| API | Description |
| Manifestation and shipping label generation API: | Used for creating orders with carriers by providing basic details like shipment type, origin address, and destination address |
| Track Shipment API: | Used for retrieving current location and status of shipment |
| Cancellation API | Used to handle order cancellation for orders that are yet to be delivered |
| EDD API: | Returns the Estimated Delivery Date of an order |
| NDR Action update: | Used to take action and resolve failed deliveries |
| Return Web-hooks: | Initiates the return process for delivered orders |
VIEW API DOCUMENTATION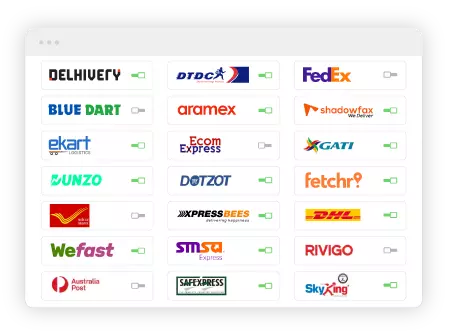 Step 1 - Select The Courier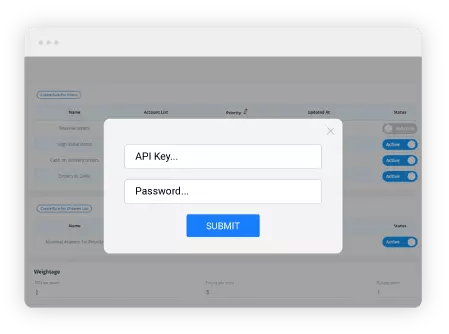 Step 2 - Enter API Key