Shipping services
2-3 days delivery

Door-door service
Special services
Same-day delivery

Temperature control delivery
Technology services
API Integration

KE User App
About

Kerry Express Hong Kong
After several amendments and improvements, Kerry Express Hong Kong finally came into the market in 2016. With 25+ years of experience, this domestic logistics company has vouched for providing best-in-class shipping services within Hong Kong. To achieve this goal, they have come up with multiple premium shipping solutions. These include regional shipment, B2B & B2C shipments, logistics fulfillment, and cold chain home delivery.
Kerry Express Hong Kong's services cover multiple verticals. E-commerce, SMEs, multinational brands, and financial institutes are a few of them. When it comes to its B2B shipping solutions, Kerry Express HK serves thousands of clients. In this service, you can deliver your parcels to other offices or business locations.
In fact, to make the delivery more efficient and meet every business need, they have a dedicated customer relationship management team. If you go for its b2b shipping solution, you'd benefit from the same-day and next-day delivery services. Plus, they also work on Saturdays. So, it's a great opportunity if you have some urgent business shipments. On top of that, you can even send parcels in the remotest area with some extra charges.
Kerry Express Hong Kong knows that just providing a seamless delivery solution isn't enough in today's eCommerce world. That's why, it has heavily invested in workforce, technology, and equipment to successfully meet customers' demands. Home delivery, pre-delivery notification, self-pickup solution, and API integration are great additions to its B2C shipping service package. Plus, the KE user app offered by Kerry Express is a one-stop solution for monitoring all the shipments.
Apart from that, Kerry Express Hong Kong also takes care of the whole supply chain. These services include overseas consolidation, terminal pickup, inventory management, customs clearance, and door-to-door delivery. Furthermore, it offers extra value-added solutions like light assembly, customized labeling, repacking, co-packing, etc.
To help you ship temperature-sensitive goods like flowers and foods, Kerry Express Hong Kong has integrated solutions like temperature control warehouses and delivery. It also offers a consolidated solution. So, you can go for this option if you're a newbie and have a limited shipment budget.
Kerry Express Hong Kong is also good at customer service management. To help its clients, it has opened multiple channels to help you get connected with the team. For example, you can connect with them via phone numbers and email. In fact, they have also provided their office address. ClickPost offers an easy integration with Kerry Express Hong Kong. You can go for it to avail all the above-mentioned premium shipping services.
FAQs about

Kerry Express Hong Kong
1) What are the services Kerry Express Hong Kong offers?
Kerry Express Hong Kong offers various shipping services that cater to multiple business needs. For example, Kerry Express Hong Kong covers B2B and B2C verticals. Plus, it has a dedicated supply chain solution. On top of that, you can send temperature-sensitive goods and customize your packaging as per your customers' demands.
2) How can Kerry Express Hong Kong parcels be tracked?
It has a dedicated customer portal for tracking packages. You can enter the AWB no. to track your parcels. To make the process even easier, it offers the KE User app. You can get milestone-wise notification of your delivery on that platform.
| | |
| --- | --- |
| API | Description |
| Manifestation and shipping label generation API: | Automate your order processing and manifest seamless forward logistics |
| Track Shipment API: | Track all your shipments in one centralized dashboard |
| Cancellation API | Immediately cancel orders after getting customers' requests |
| EDD API: | Provide your customer with the most accurate delivery date to enhance CX |
| NDR Action update: | Take immediate action on failed deliveries to make them successful |
| Return Web-hooks: | Generate return AWB no. and shipping labels to manage reverse logistics. |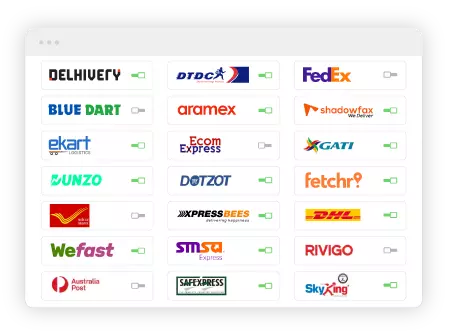 Step 1 - Select The Courier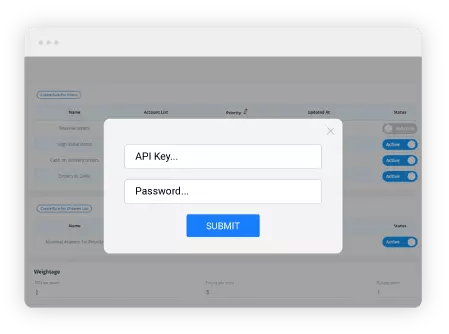 Step 2 - Enter API Key